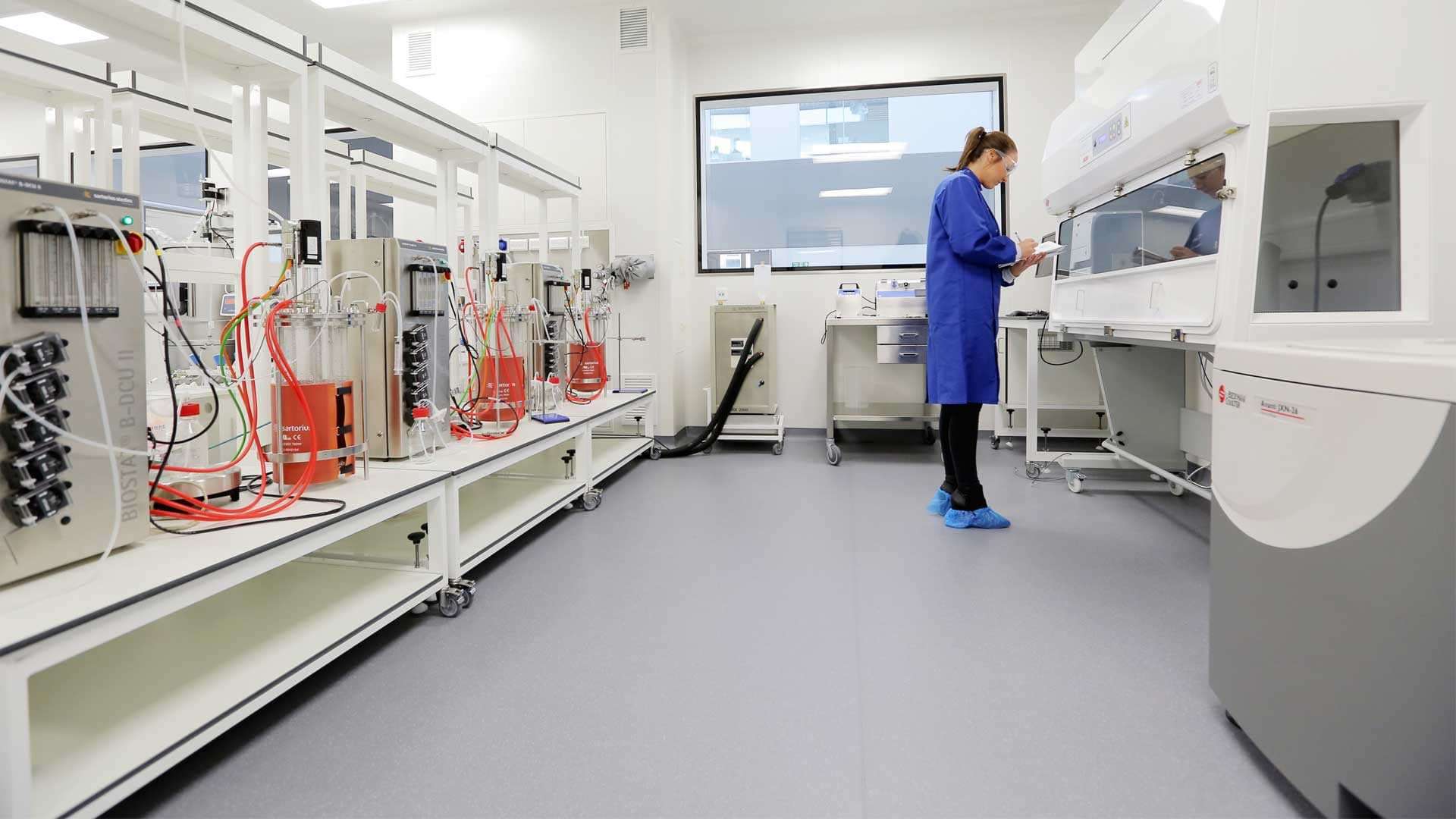 Consortium to Develop Automated Continuous Purification
31

Aug

2017

CPI has announced its participation in a consortium to develop an automated continuous biologics purification unit for more efficient manufacture of a wide range of biologic drugs.

This new unit will enable the industry to adapt more rapidly to changing market demands, giving economic as well as sustainable advantages.

The consortium's participating organisations are CPI, Pall Europe Ltd, Allergan Biologics Ltd, Fujifilm Diosynth Biotechnologies UK Ltd, Medimmune Ltd, and GlaxoSmithKline PLC, and the consortium is funded by £4.5m from Innovate UK.
As biopharma moves to the business mainstream, the industry will increasingly need to find new ways to maintain competitiveness by ensuring affordability, quality, and delivery performance. Continuous processes have been proposed as a solution as they are scalable, offer higher productivity with reduced running times and materials usage, and require smaller footprint and less capital intense facilities. In addition, automated continuous bioprocesses minimise human intervention and thus the potential for errors.
This project brings together five leading biopharmaceutical companies with UK operations, process technology suppliers and CPI's National Biologics Manufacturing Centre, part of the High Value Manufacturing Catapult, to develop an automated continuous biologics purification unit for more efficient manufacturing. The new unit will consist of integrated, multiple operations running concurrently. All the lab work will be completed at the facilities of CPI using equipment provided by Pall and using feedstock from the manufacturers in the consortium.
"This project will integrate all downstream processing operations into one unit so that a range of biologics are purified and formulated in hours, compared to many days. The value brought to process development and preclinical studies will also be transcribed to clinical manufacturing scenarios," said Rob Noël, Business Development Manager EU and ASIA, Pall.
"As the biologics industry moves to drive the cost of complex therapies down and increase productivity, continuous processing, whilst effectively utilised in other manufacturing sectors, is relatively new to ours. With the expertise assembled within this consortium, we believe a significant contribution will be made to the way the industry manufactures biologics", said Mark Bustard, Business Development Director – Biologics, CPI.
Notes to the Editor
About CPI The Centre for Process Innovation is a UK-based technology innovation centre and is part of the High Value Manufacturing Catapult. The company uses applied knowledge in science and engineering combined with state of the art development facilities to enable its clients to develop, prove, prototype and scale up the next generation of products and processes.
Established to support the UK process manufacturing industry, CPI collaborates with universities, SMEs and large corporations to help overcome innovation challenges. Operating across a broad range of technologies, partners are supported at every stage; from concept to market; business support to technology development; and from scale up to supply chain intervention.
CPI consists of dedicated national innovation centres that support industrial biotechnology and biorefining, printable electronics, biologics and formulation. The centres enable advancements in major markets such as healthcare, electronics, food and drink, aerospace, automotive, materials, and energy. These world leading, digitally enabled and open access facilities are available for partners to get their products and processes to market quickly with minimal risk. Utilising strong networks, CPI brings together a range of partners in the delivery of innovation projects, with a common goal of strengthening the UK's position in High Value Manufacturing.
Let's innovate together
To find out more about how we can work together, please enter your details below.