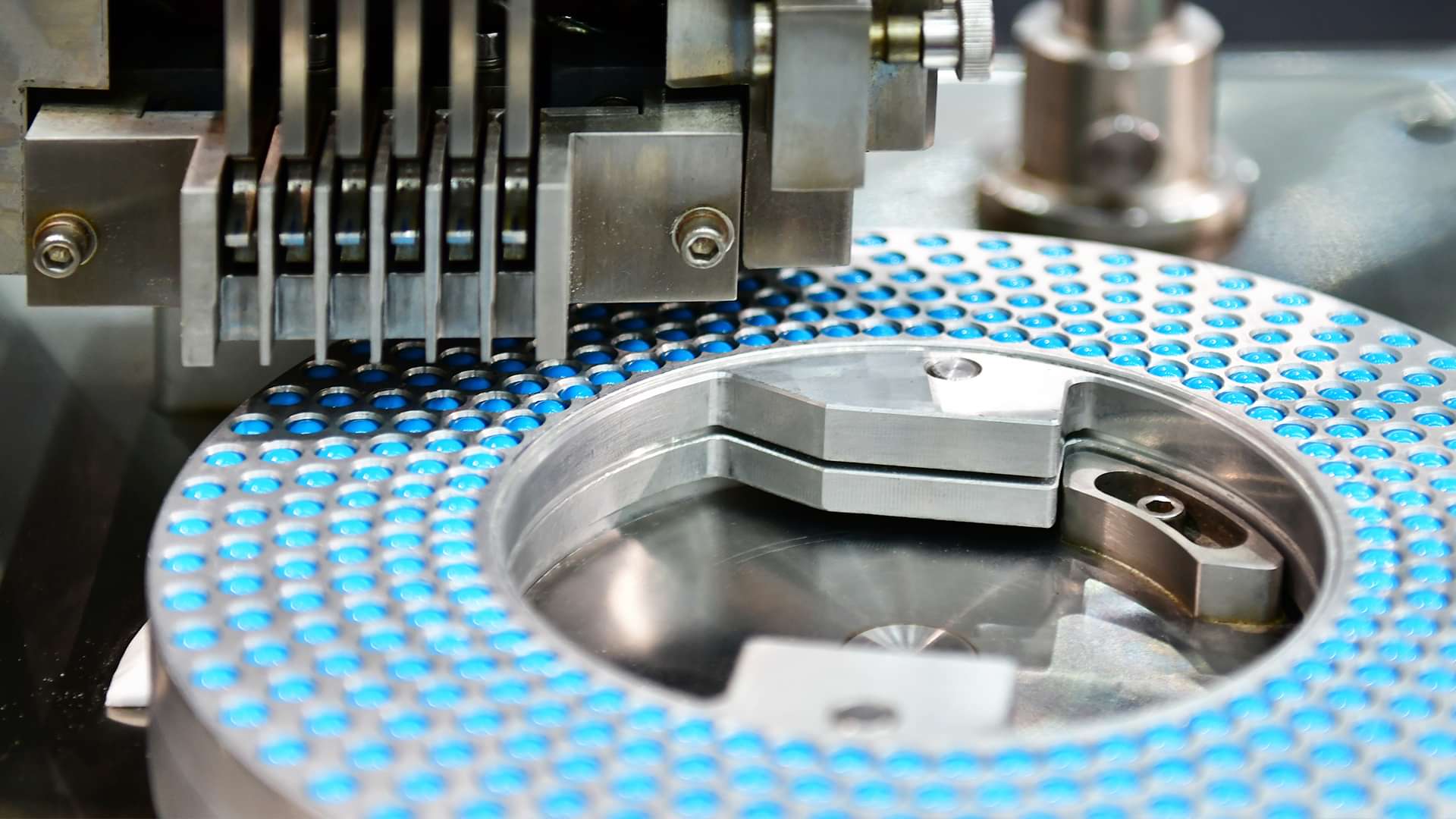 Collaboration with Quotient Sciences to transform the formulation of oral solid dosage medicines
12

Jan

2022

We are delighted to welcome Quotient Sciences, a global drug development and manufacturing accelerator, as a partner of the Medicines Manufacturing Innovation Centre. Quotient brings its vast experience in digital pharmaceutical manufacturing and end-to-end drug development solutions for global pharmaceutical and biotechnology companies to help drive efficiency within the medicines supply chain.
The Medicines Manufacturing Innovation Centre is a collaboration between CPI, the University of Strathclyde and founding industry partners GSK and AstraZeneca, along with funders Scottish Enterprise and UK Research and Innovation. The collaboration develops digitally disruptive technologies through a series of flagship ​'Grand Challenge' projects to increase efficiencies in the pharmaceutical industry, leading to improved outcomes for patients.
The company will support the Medicines Manufacturing Innovation Centre's three Grand Challenges and will contribute to reducing material waste, cost, and the environmental footprint of medicines manufacturing. Quotient will be involved in projects including:
Grand Challenge

1

 — Developing an innovative continuous direct compression platform to allow much greater process control than traditional batch manufacturing.
Grand Challenge

2

 — Delivering an automated clinical trial packing line that can be linked to a qualified person dashboard for real-time batch release.
Grand Challenge

3

– Developing a scalable, sustainable and more cost-effective medicines manufacturing process for oligonucleotides: a promising class of medicine with the potential to treat a range of rare and chronic diseases.
Quotient's expertise will support the development of advanced process controls, which improve the end-product quality, process reliability and overall productivity. This technology will help to drive the adoption of alternative analytical methods in the pharmaceutical industry where process analytical tools and inline sensors are not suitable due to chemical or environmental conditions.
Quotient's work will enhance the productivity of medicines manufacturing processes, reduce costs and risk for end-users across the pharmaceutical industry.
Dave Tudor, Managing Director at the Medicines Manufacturing Innovation Centre, said: ​"We are thrilled to be working with Quotient Sciences and to be able to draw on their expertise in digital technology for pharmaceutical manufacturing. The technology developed at the Medicines Manufacturing Innovation Centre will be a valuable asset, helping pharmaceutical companies to develop formulations faster and at a reduced cost."
Gareth Jenkins, Vice President of Science and Technology at Quotient Sciences, added: ​"We are excited to become a part of the Medicines Manufacturing Innovation Centre and the opportunity this will provide to contribute our science and agility to the delivery of the Grand Challenges. Accelerating drug development and manufacturing is central to everything we do at Quotient and innovation, through digital technologies, is key to transforming modern medicines manufacturing — to get new medicines to patients faster."
Notes to the Editor
About

CPI
We take great ideas and inventions, and we make them a reality. Born in the North East of England in 2004, CPI is an independent deep tech innovation organisation and a founding member of the High Value Manufacturing Catapult.
We're a team of intelligent people using advances in science and technology to solve the biggest global challenges in healthcare and sustainability. Through our incredible people and innovation infrastructure, we collaborate with our partners in industry, academia, government, and the investment community to accelerate the development and commercialisation of innovative products.
Our work ranges from health technologies, advanced drug delivery systems, and medicines manufacturing innovations for multiple modalities including small molecules, biologics, and nucleic acids; to developing sustainable materials for energy storage and packaging, as well as novel food, feed, and nutraceuticals, that are all underpinned by digital technology. We turn the entrepreneurial spirit and radical thinking of our people and partners into incredible impact that makes our world a better place.
Let's innovate together: uk​-cpi​.com
Connect with us: LinkedIn Twitter Instagram Facebook
About the Medicines Manufacturing Innovation Centre
The Medicines Manufacturing Innovation Centre is a collaboration between CPI, the University of Strathclyde, UK Research and Innovation, Scottish Enterprise and founding industry partners, AstraZeneca and GSK.
The consortium aims to develop the medicines manufacturing processes of the future, enabling a more agile, responsive medicines supply chain through improved manufacturing processes. It will enable new and disruptive technologies to be proven at scale in a GMP environment. This will allow the rapid adoption of next-generation processes that reduce risk, cut costs and save time, enabling a healthier society and a robust UK economy.
With a collaborative innovation culture and state-of-the-art facilities, the centre will enable industry, academia, healthcare providers and regulators to work collaboratively in order to address challenges and maximise technology opportunities within the medicines supply chain.
The Centre is currently delivering three ​'Grand Challenges'. The first, in collaboration with CMAC University of Strathclyde, explores how oral solid dosage medicines can be produced more robustly and efficiently utilising continuous direct compression. The second focuses on how these medicines can then be delivered to patients with minimal waste and maximum speed, using ​'Just in Time' manufacture and supply capabilities. The third will help overcome barriers to the scalable, affordable, and sustainable manufacture of oligonucleotides. A digital grand challenge is currently being developed to enable pharma 4.0.
About Quotient Sciences
Quotient Sciences is a drug development and manufacturing accelerator providing integrated programs and tailored services across the entire development pathway. Cutting through silos across a range of drug development capabilities, we save precious time and money in getting drugs to patients. Everything we do for our customers is driven by an unswerving belief that ideas need to become solutions, molecules need to become cures, fast. Because humanity needs solutions, fast. For more information vist www​.quo​tientsciences​.com.
Let's innovate together
To find out more about how we can work together, please enter your details below.
CPI is your innovation partner to make your ideas a reality.