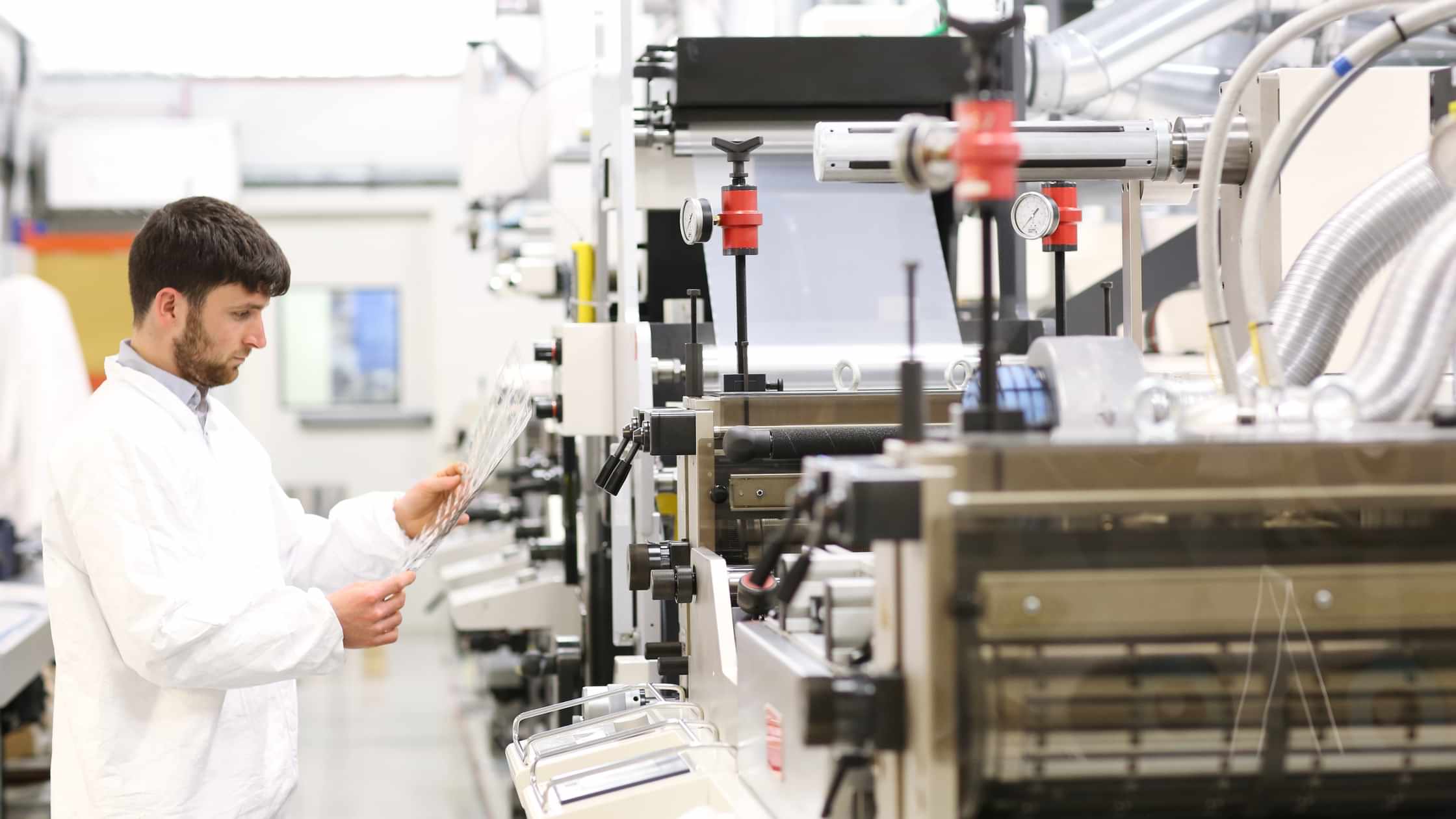 BatterySense Project for Next Generation Battery and Sensors
16

Apr

2019

CPI is part of a project focused on next generation battery and sensor work.

Operating alongside partners on the BatterySense programme, CPI is supporting work to reduce the size of existing wireless sensing form factors by exploiting additive manufacture. This allows for the intimate integration of batteries into the substrates of ultrathin label-like sensors fabricated by roll-to-roll processes.


Alongside its partners, the University of Kent — including the expertise of a group from Roma Tor Vergata around the embedding of skills transfer in skin-mounted biosensing technology — and the University of Manchester, CPI is providing the project with its manufacturing knowledge and expertise across the Internet of Things, R2R integration and battery formulation. In particular, CPI will be looking at bio-degradable material selection.
The project carries significant market importance, with the work raising the potential for use of biodegradable batteries within conformal sensors. The new re-engineered antennas and batteries aim to provide an alternative to existing ultra-high frequency radio frequency identification-based tags, which are limited in functionality and range. The battery-assisted labels will be printed using sustainable inks with reclaimable materials for the circular economy.
The project aims to allow communication at distances greater than passive alternatives and enable monitoring on objects or on skin, for example in atmospheric vapour sensing or medical testing. Integrated battery assistance will also make possible many potential applications, including bio-sensing, pharmaceutical patient compliance, and temperature and power monitoring. Successful outcomes will provide unprecedented data from attach-and-forget smart labels that are customised by overprinting with different sensing films. The team of leading wireless, battery formulation and digital manufacturing researchers will combine with CPI's state-of-the-art printed electronics and formulation facilities to enable this novel technology.
Andrea Kelly, Project Manager at CPI, said: ​"We are really pleased to be supporting the universities of Kent and Manchester in their bid to develop the next generation of wearable skin-mounted elastomer electronics. We relish the opportunity to play a part in this fast-growing industrial area, allowing the integration of batteries into the substrates of ultrathin label-like sensors."
Keri Goodwin, Nanomaterials & Composites Manager at CPI, said: ​"We look forward to working with our partners to overcome the challenges of using printed electronics in batteries when using commercial materials that rely on good contact within the electrode materials to function."
Professor John Batchelor, from the University of Kent's School of Engineering and Digital Arts, said: ​"The BatterySense project has huge potential to transform multiple industries by allowing us to create skin-mounted wireless data transfers that are non-invasive and sustainable.
"The universities of Kent and Manchester, working alongside CPI, will ensure we are able to solve the manufacturing challenges of this technology and realise the benefits it can provide."
Let's innovate together
To find out more about how we can work together, please enter your details below.
CPI is your innovation partner to make your ideas a reality.