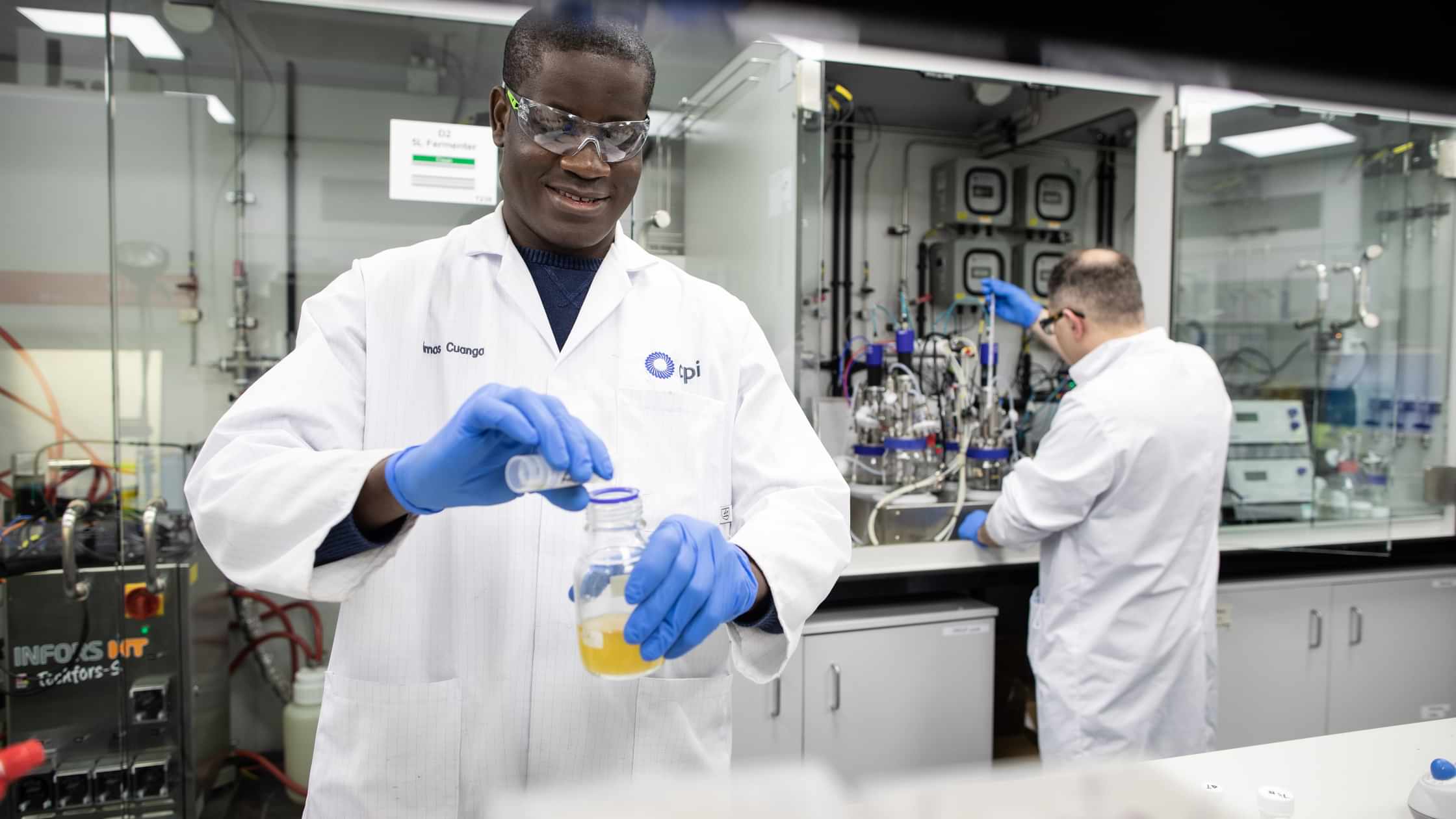 £
4

.

8

million funding for Deep Branch and

CPI

to scale CO

2

-to-protein novel food platform
07

Jun

2022

Together with Deep Branch – a creator of sustainable, high-value food and feed ingredients – we're delighted to have received £4.8 million in funding from the UK government's Department for Business, Energy and Industrial Strategy.
As part of the £20 million Carbon Capture, Usage and Storage (CCUS) Innovation 2.0 programme, the funding will be used to finance the Deep Blue C project, which will integrate carbon capture and low-carbon hydrogen ecosystems to help commercialise Deep Branch's CO2-to-protein technology platform.
At CPI, we are supporting and enabling the ​'alternative protein revolution' as retailers respond to rising consumer demand for sustainable food sources. By applying our expertise and facilities for microbial and mammalian cell culture, gas fermentation, and formulation we're helping the food and feed industries develop products that don't depend on conventional animal or plant resources. Such innovations are helping to reduce the climate, water and land-use impacts of food, whilst protecting biodiversity and preserving the environment.
To help Deep Branch get its single-cell protein Proton™ to market as rapidly as possible, we're helping the company to reduce the cost of design optimisations, improve downstream processing, and lower capital expenditure and the cost of goods sold for its core fermentation process.
Together we have already developed a robust basis of safety for the process, which is already operating at a pilot scale.
Once the Deep Blue C project is completed, Deep Branch will deliver a feasibility study for its first commercial production unit for its single-cell protein Proton, which is planned to go live in 2027. Deep Branch is planning multiple additional Proton production facilities, with an anticipated 600,000 tonnes per annum global capacity by 2030, utilising over one million tonnes of CO2 every year.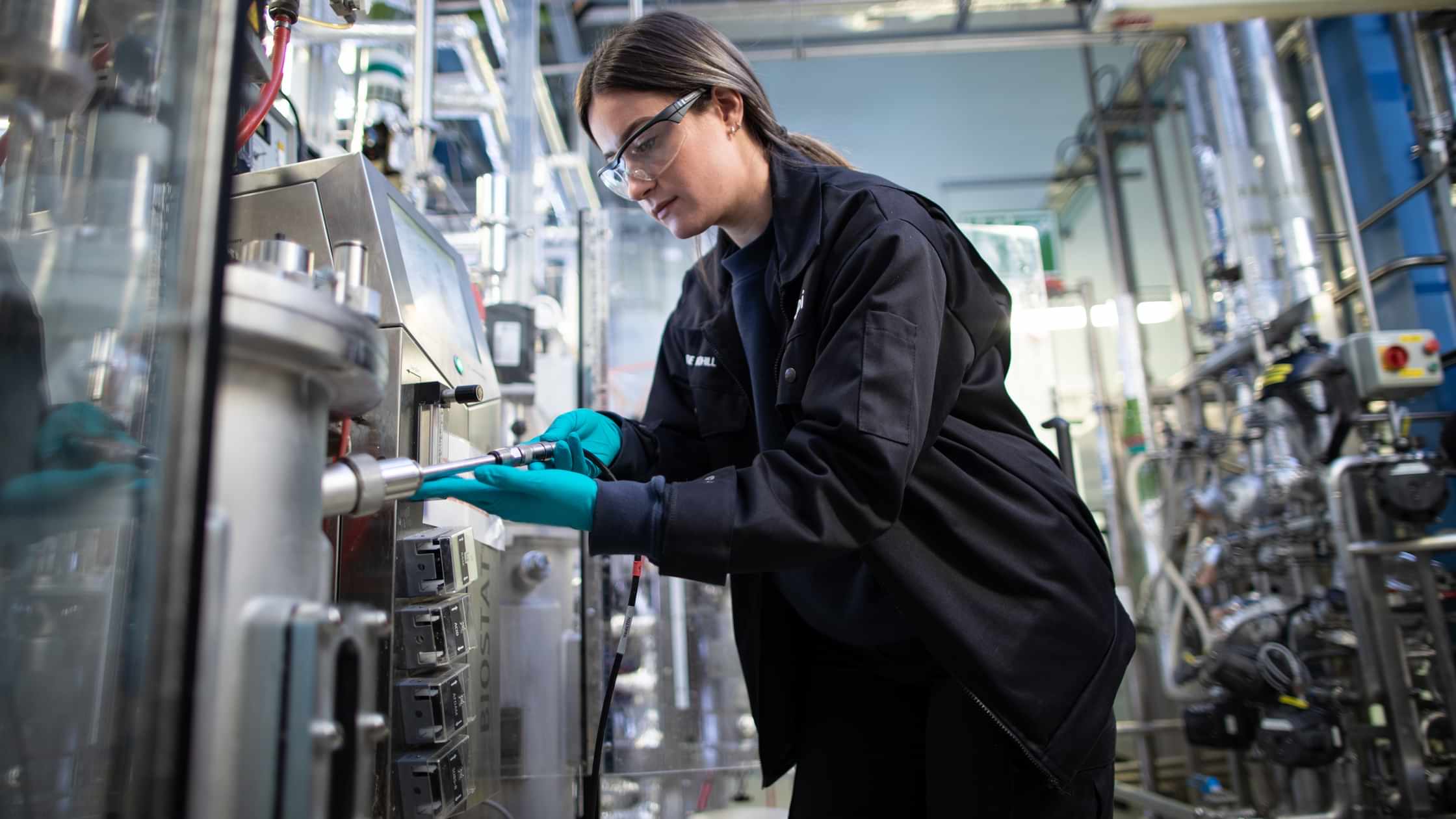 Yvonne Armitage, Biotechnology Director at CPI, said:
"We're excited to build on our solid working relationship with Deep Branch and collaborate with the company's experts to develop new technology that will ultimately improve the health of our planet. We will bring a wealth of technical support to the Deep Blue C project, having supported many biotech companies to deliver incredible innovation projects."
Deep Branch's CEO, Pete Rowe, said:
"This grant builds on our Innovate UK funded project, which has enabled us to develop strong commercial partnerships at both ends of the value chain. These include Drax Power Group at its biomass power station and leading sustainable aquafeed producer BioMar.

Deep Blue C will result in a significant increase in the production efficiencies of Proton. By reducing production costs as we scale, Proton will ensure a highly significant saving in carbon footprint for feed producers that switch from concentrated soybean meal or fishmeal, without an unjustifiable price premium."
Energy and Climate Change Minister, Greg Hands, said:
"As we accelerate the UK's energy independence by boosting clean, home-grown, affordable energy, it's crucial that our industries reduce their reliance on fossil fuels.
This investment will help them to not only cut emissions, but also save money on energy bills, on top of supporting jobs by encouraging green innovation across in the UK."
Let's innovate together
To find out more about how we can work together, please enter your details below.