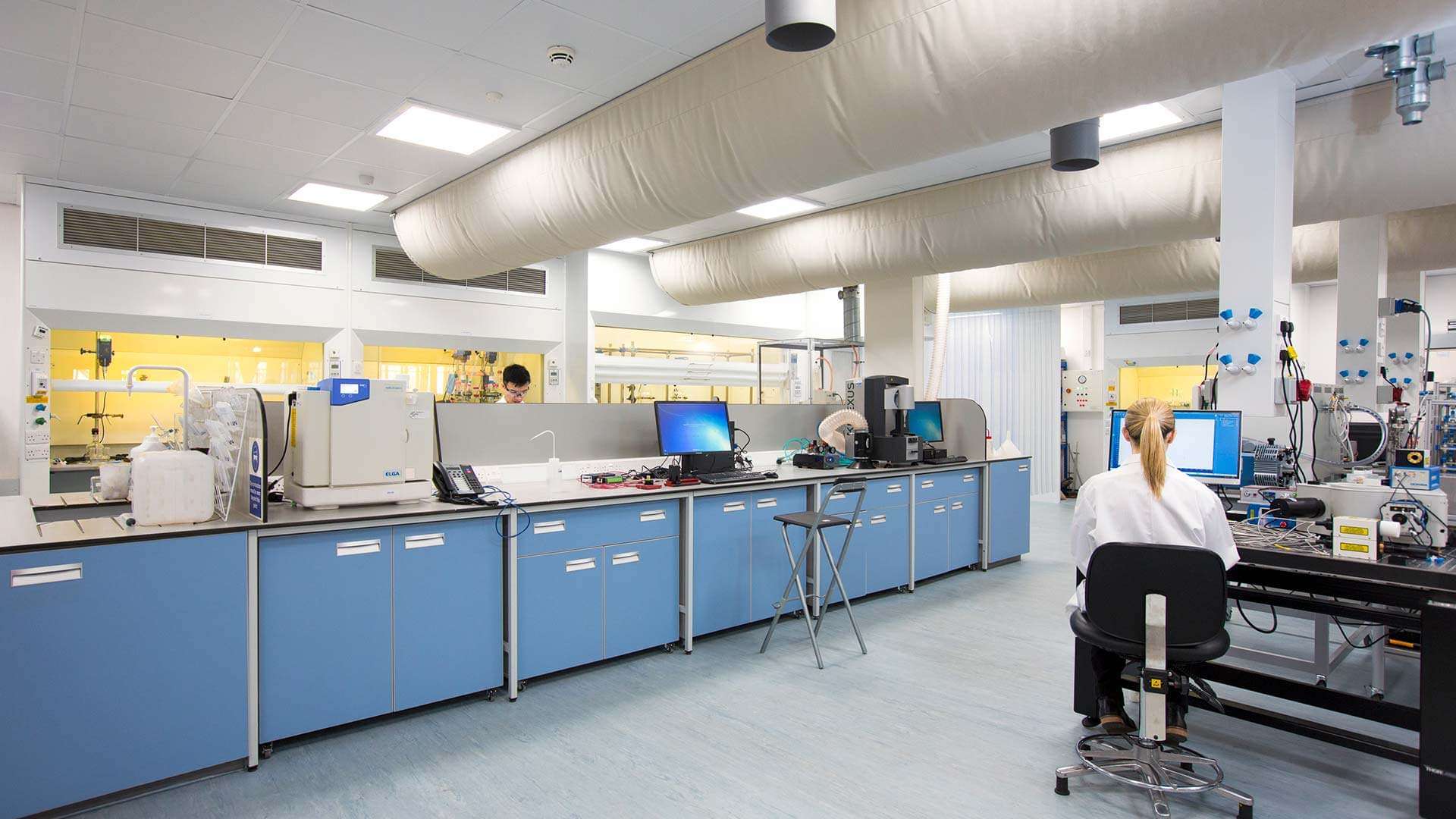 £
14

.

4

m Investment into National Formulation Centre
08

Jul

2014

The North East Local Enterprise Partnership has announced an investment of £7.4m into The Centre for Process Innovation (CPI) to develop a new innovation centre focused on formulated products as part of the Local Growth Fund. The investment will be matched with £7m from industry.
Complex formulated products are abundant in everyday and industrial life; examples include cosmetic creams and gels, detergent powders and liquids, processed foods, paints, adhesives, lubricants, pesticides, pharmaceutical tablets and suspensions and underpin many sectors in the UK economy. The new centre will focus specifically on the areas of radical product and process design – two of the major strategic themes identified by UK industry in a 2013 consultation report.
The new centre will be located at NETPark in Co. Durham and will provide facilities and expertise to help companies to develop, prove, prototype and scale up new formulated products. The investment will enable companies to tap into this high growth, highly profitable global market.
The UK formulation industry is underpinned by a strong academic and industrial infrastructure involving particle design and colloid science, modelling and simulation, bespoke measurement and high-throughput automation. The centre will build on CPI's existing expertise in both formulated product and process design, and will collaborate closely with universities and companies in the North East region and beyond.
Nigel Perry, CEO of CPI said, ​"The new facility will support the development of new innovative process technologies and manufacturing routes. We will provide both large and small companies with open access facilities to optimise their formulated products and prove their benefits in applications, therefore reducing risks associated with product development. We will build on the UK's competencies in formulations to position ourselves as world leading".
The announcement comes as part of a £379m investment into the region from the Government's flagship Local Growth Fund, which is designed to create jobs and ensure that every part of the country shares in economic growth. Speaking about the fund, Prime Minister David Cameron said, ​"This historic deal means real change for the North East, with plans to attract new business to the area, drive innovation and invest in key sectors such as advanced manufacturing".
The investment was announced following publication of the North East LEP's Strategic Economic Plan, ​'More and Better Jobs', which drew on the evidence in the North East Independent Economic Review. The key driver of the review is the need to generate over 60,000 new private sector jobs in the North East to create a balanced and sustainable economy.
Roy Sandbach, North East LEP Innovation Champion commented, ​"There is a growing global market in formulated products, estimated at £1000 billion, in which the North East has genuine strengths in both its business base and research capability. This new Centre will provide a tremendous opportunity for the region to play a leading role in this marketplace. It will be a key asset for the UK as a whole, creating new high level innovation-centric jobs, acting as a catalyst for skills development and further establishing the North East as a dynamic, open innovation region intent on securing inward innovation engagement from around the world".
Simon Goon, Managing Director of Business Durham said,"The new centre will provide a valuable resource for the UK formulated products sector. The new facility will help the north east capture more of the expanding global market in high value, high quality manufacture of formulated products".
CPI is the process industry element of the UK government's national manufacturing strategy – The High Value Manufacturing Catapult. A network of technology and innovation centres tasked with stimulating growth within key manufacturing sectors throughout the UK. CPI works with industry, academia and the public sector to scale-up and prove the next generation of products and processes. It does this by bringing the manufacturing skills of its people together with leading edge capital assets in collaborative innovation partnerships.
Let's innovate together
To find out more about how we can work together, please enter your details below.