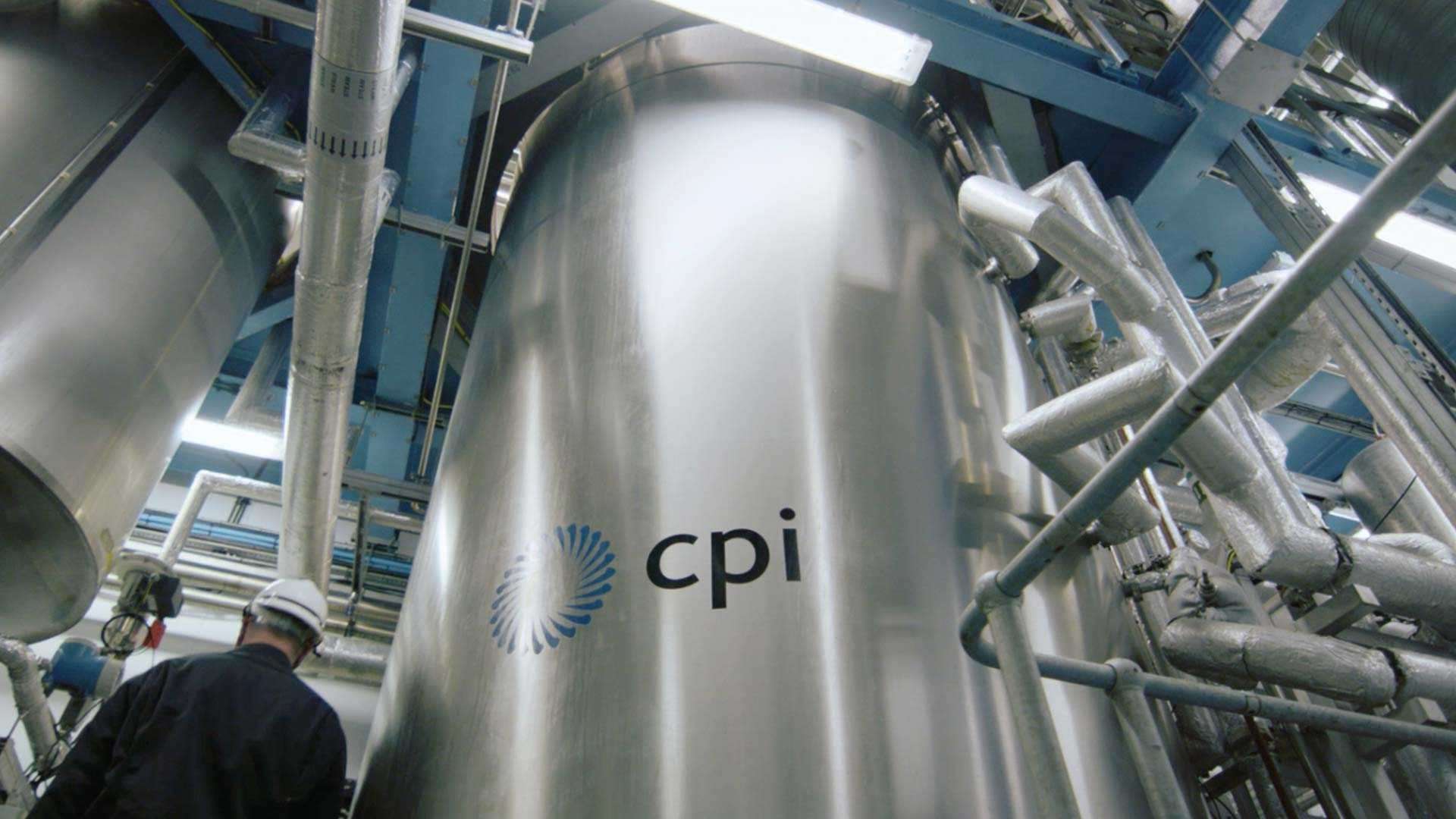 £
12

m expansion for

CPI

will boost manufacturing in

UK
07

May

2011

CPI has recently been confirmed as an integral part of the Government's first elite technology innovation centre in the area of high value manufacturing, and has utilised its wealth of expertise to fast‐​track the design, build and operation of the NIBF. CPI is a driver of key technologies which continues to achieve tough goals and expand the UK's innovation capability.
The purpose of the NIBF is to stimulate the use of Industrial Biotechnology to develop and demonstrate cleaner and more sustainable manufacturing processes in the delivery of vital products. It is tailored to the production of alternative fuels and chemicals using renewable feedstocks such as biomass and waste as an alternative to traditional, chemical and finite resources. This enables the UK to evolve a cleaner, more sustainable future and accelerate its low carbon transition.
Upstream biomass processing and a new 10,000‐litre fermentation capacity, together with enhanced downstream processing, adds to CPI's existing assets and offers an open access unit the scale of which is unique in the UK. It also broadens the existing pilot plant facilities found in CPI's Sustainable Processing Centre, a reconfigurable ​'plug and play' capability harnessing bio, chemo and physical transformations in high value manufacturing.
The enhanced facility has been developed for three main applications to help develop, speed‐​up and improve clients' products and processes: as the next scale step up from CPI's existing National Industrial Biotechnology Facility; as a proof of concept facility for materials that will ultimately be produced at industrial scale; or as a product manufacturing facility. It will play a key role in developing novel and sustainable process technologies.
Minister for Universities and Science, David Willetts says: ​"UK Manufacturing is at the heart of our plan for economic growth and Technology and Innovation Centres are a key element of the plan. Industrial biotechnology is an important part of this with its potential to improve our sustainability, cut CO2 emissions and reduce our dependence on oil and gas.
"The Industrial Biotechnology Facility reinforces the Government's commitment to convert science into business opportunities. This facility is also based in an area where specialist jobs can be created to help boost the local economy."
CPI's Director of Sustainable Processing, Dr Chris Dowle, says: ​"These new, expanded facilities are now at the leading edge in the world providing assets, experienced staff and the skills to allow companies to embrace the best available process technologies for their high value manufacturing. With the expansion of the NIBF the UK has competence and capability to derisk and implement the lowest cost sustainable technology for competitive manufacturing now and into the future."
Contacts
Matthew Herbert,
CPI,
01642 447 274 / 07795127628,
matthew.​herbert@​uk-​cpi.​com
Notes
About CPI
The Centre for Process Innovation (CPI) is a key part of the Government's first elite technology innovation centre, focusing in the area of high value manufacturing. It offers market and technology expertise along with cutting‐​edge development assets to help its public and private sector clients build and prototype the next generation of products, processes and services quickly and efficiently, and with minimal risk. CPI has designed and established national technology centres in Printable Electronics and Industrial Biotechnology. The centres are equipped with development laboratories, prototyping facilities and pilot plants that enable clients to prove and scale up processes from the laboratory stage through to commercial reality. There are commercially experienced scientists and engineers on site to offer expertise and guidance. CPI also offers a multi‐​disciplined team who work together on project management, investment and market opportunities to ensure each business fulfils its potential. CPI is the only open access centre of its kind in the UK with such an extensive combination of equipment and specialist knowledge serving the process industries. CPI has designed an environment that fits the needs of companies whatever their size and demands, and consistently delivers customers' requirements, on time and to budget.
NIBF key facts
The enhanced NIBF facility adds a number of capabilities to the existing facility.
These include, but are not limited to:
Feedstock handling and pretreatment capability.
Range of up and downstream sterilisation vessels, from

1000

‐​litre small additions vessel to

10

,

000

‐litre upstream dilution and media sterilisation vessel and

10

,

000

fermentation vessel for batch or continuous operation, and aerobic or anaerobic operation.

4000

and

10

,

000

‐litre down stream process vessels.
Below

0

⁰C to

130

⁰C temperature control on processing vessels.

2000

‐​litre glass lined vessel.
Capability for centrifugation, crystallisation, chromatography, homogenisation, filter drying, and solvent extraction and distillation.
Let's innovate together
To find out more about how we can work together, please enter your details below.
CPI is your innovation partner to make your ideas a reality.