Challenges and opportunities for the
UK

HealthTech industry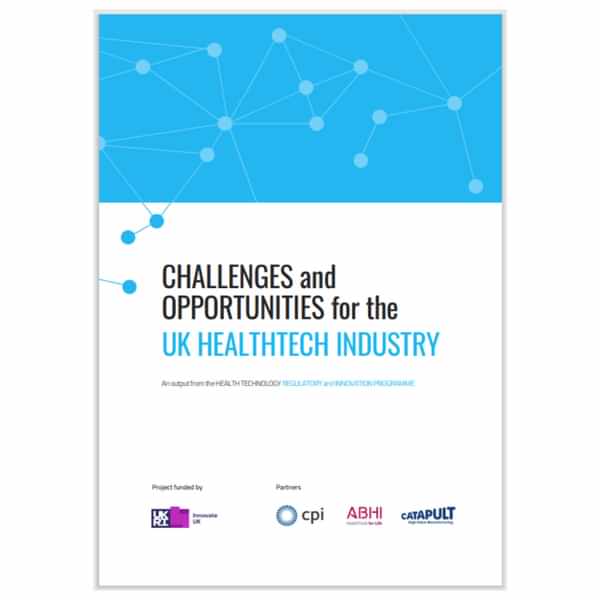 An output of the Health Technology Regulatory and Innovation Programme
The Health Technology Regulatory and Innovation Programme (HealthTRIP) was launched in February 2022 to deliver a range of support to the UK's HealthTech industry. With the recent changes to regulation in the UK and EU, the UK HealthTech industry is struggling to make the changes necessary to keep products on the market. Also, the new regulations are proving harder for SMEs to get regulatory approval for their products in development.
All recipients of the HealthTRIP grant funding completed a survey on their business and outlined the challenges they were facing in the development and commercialisation of their products and services. Concurrently, ABHI held a series of round tables and engaged with over 150 companies across the UK (including in Scotland, Wales and Northern Ireland) where stakeholders, SMEs and others discussed their challenges in a workshop. A further short survey was also answered by a number of SMEs to provide additional information.
Here we present data from these 350 SME engagements, show insights and findings from this data, and show our recommendations for interventions to help support and grow the UK HealthTech Industry.
If you have any questions/comments, please reach out to Health.TechProgramme@uk-cpi.com
Fill in the form to download your guide