Challenges and Opportunities for
UK

HealthTech Manufacturing Scale-up Report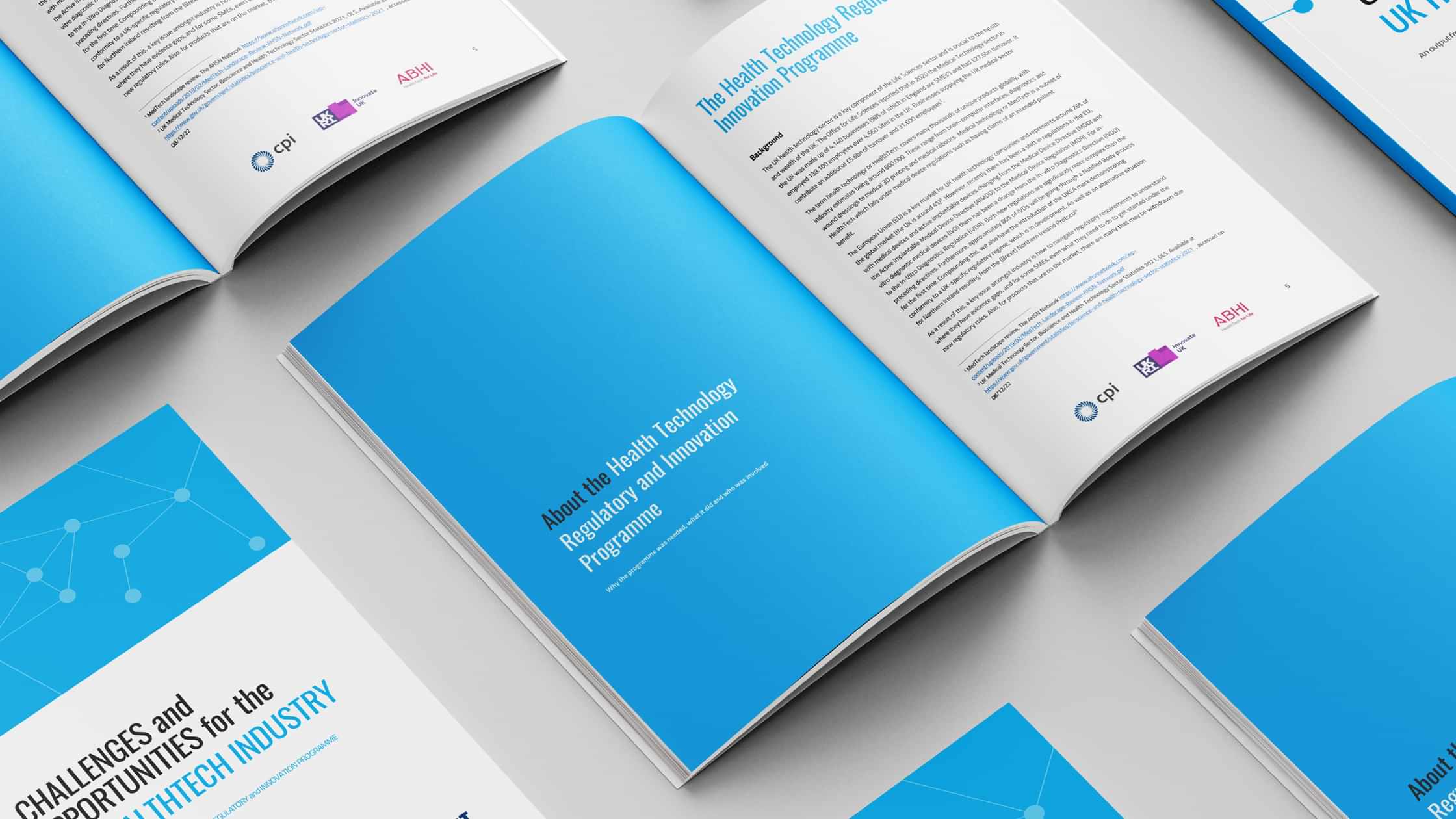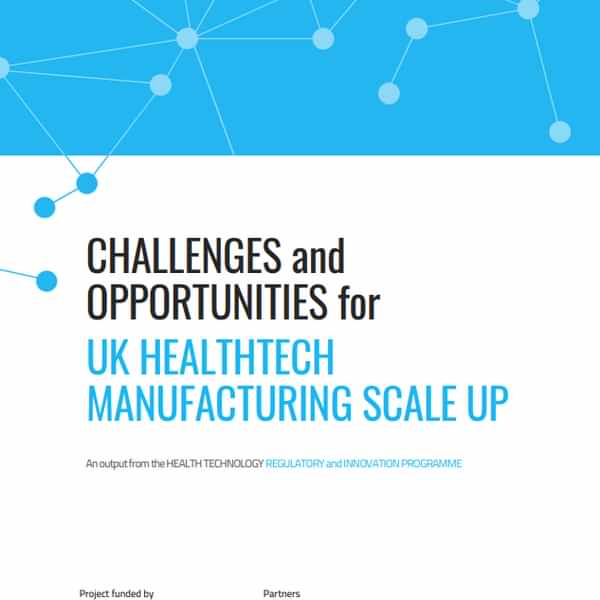 An output of the Health Technology Regulatory and Innovation Programme
The Health Technology Regulatory and Innovation Programme (HealthTRIP) was formed to deliver support to the UK SME HealthTech community. HealthTech in this programme is defined as products such as devices and digital products (including software) that diagnose, treat, or monitor human health.
The main objective of this report is to understand and highlight the key barriers within the translation space between initial concept and manufacturing, which stifle UK innovators from successfully upscaling their novel HealthTech ideas into high value businesses and applications. Not only does this restrain economic growth in the industry but it can prevent patients from gaining access to new or innovative life improving or life-saving technologies.
Over a two-month period, the programme team engaged with around 100 UK companies and other stakeholders within the ecosystem through one-to-one interviews, surveys and four focused round table workshops that were held in Edinburgh, Leeds, Newcastle, and Birmingham. The team also investigated information provided by those companies which received grant funding from HealthTRIP. The programme team engaged mostly with: (1) Technology Developers (TDs), companies who are developing and scaling health technologies and bringing them to market. (2) Manufacturers, companies who manufacture health technologies either as Original Equipment Manufacturers (OEMs), Contract Manufacturers (CMOs) or Contract Development and Manufacturing Organisations (CDMOs) etc. (3) Universities, and their associated HealthTech/MedTech innovation and manufacturing centres.
In the report, findings are presented including the key challenges experienced by the industry as well as recommendations for interventions that policy makers should consider.
To view this (over 100 page) comprehensive report, please fill in the form below to gain access and download your guide.
If you have any questions/comments, please reach out to Health.TechProgramme@uk-cpi.com
Fill in the form to download your guide