An Action Plan: Driving Growth of the
UK

Digital Health Industry Report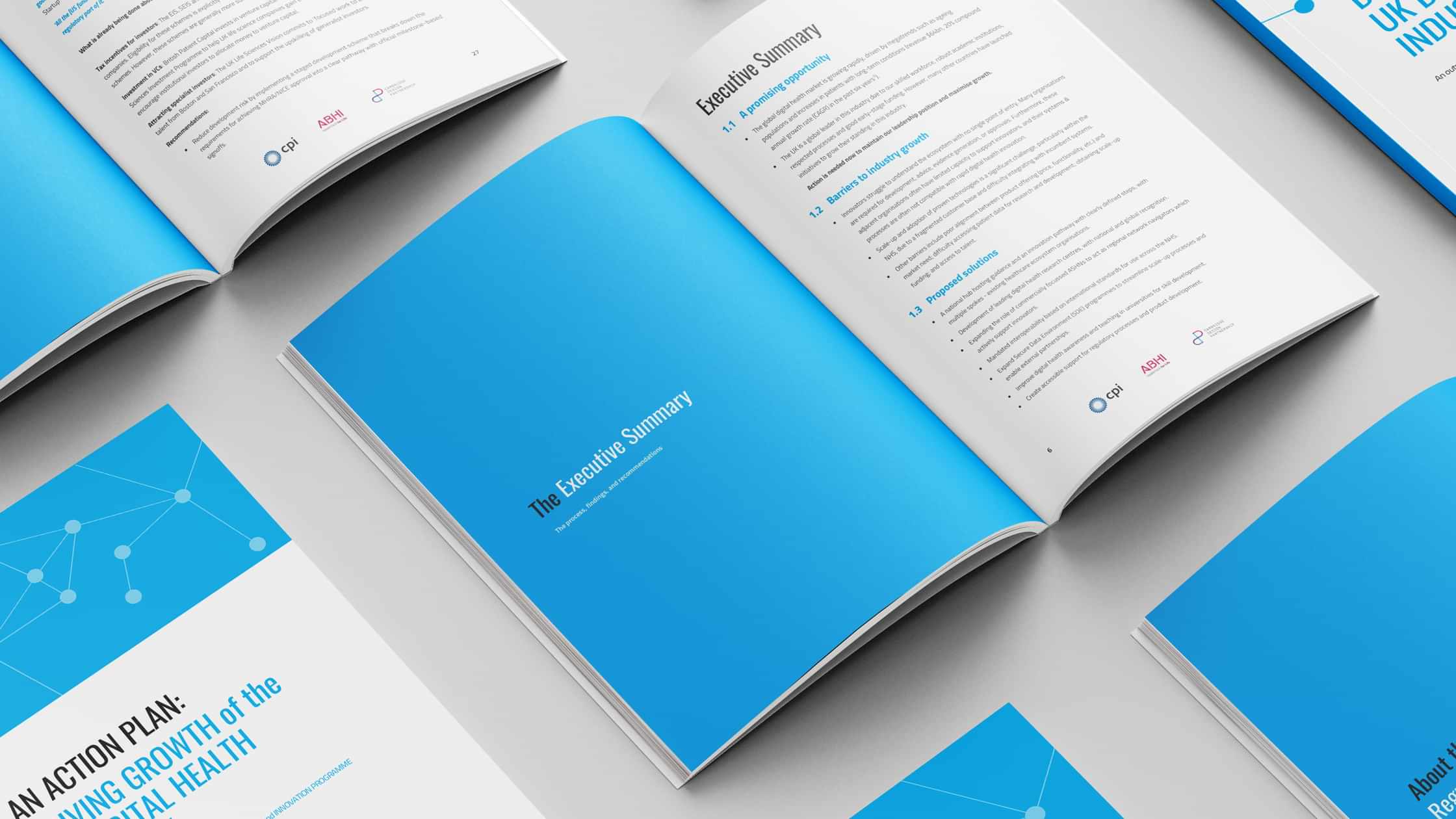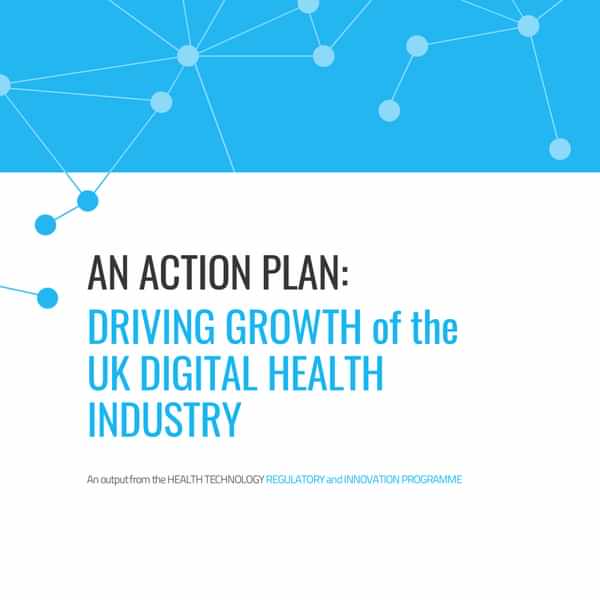 An action plan: Driving growth of the UK digital health industry
Digital health is a rapidly growing sector which offers improved healthcare, but faces significant barriers to adoption. While definitions may vary, it can be generally defined as 'any product which collects, processes, or uses data in a healthcare setting', such as image analysis tools and connected wearable devices.
Although the UK is currently a leader in digital health, our studies have revealed that many UK-based MedTech companies are moving abroad to avoid barriers that restrict their growth. By working alongside 50 stakeholders from across the innovation ecosystem, this report has collaboratively identified the key challenges and outlined possible solutions that will help maintain our leadership position within the digital health sector and maximise growth.
The UK needs to rapidly invest in ensuring that innovations have a clear pathway, open access to capabilities and skills and funding to stay competitive in the global markets.
To view this comprehensive report, please fill in the form below to gain access and download your guide.
If you have any questions/comments, please reach out to Health.TechProgramme@uk-cpi.com
Fill in the form to download your guide