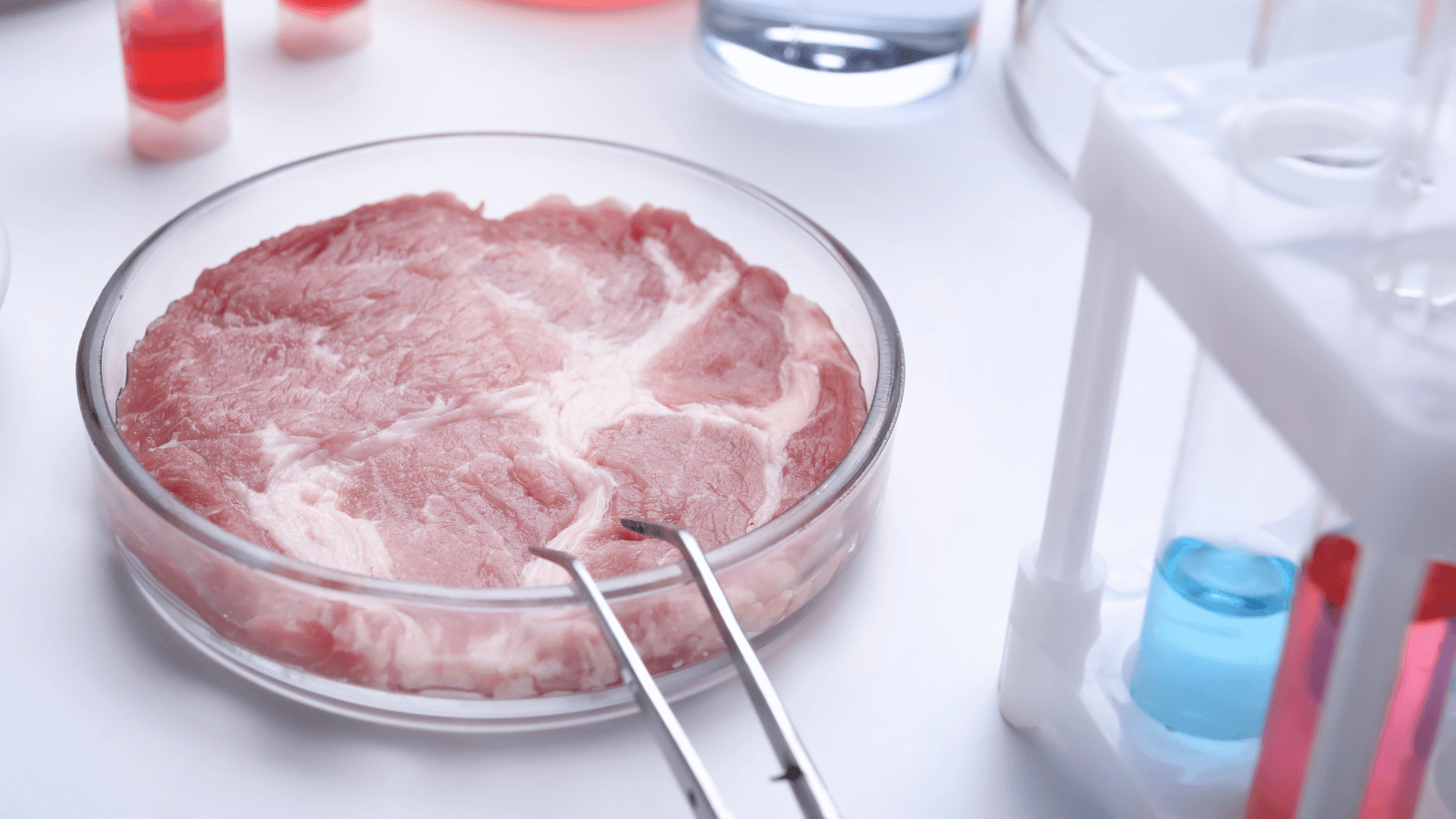 Novel Food Innovation Centre Launch
Event Details
Start Date
Wed, 20 Sept 2023 13:00
End Date
Wed, 20 Sept 2023 16:30
Location
The Wilton Centre, Wilton, Redcar, TS10 4RF
Events
Join us to celebrate the launch of this unique, food-grade state-of-the-art facility.
On behalf of CPI, we would like to invite you to join us to launch our new innovative food-grade facility.
Alongside our partner, Tees Valley Combined Authority, CPI has created the centre to provide sought-after expertise in combination with food-grade facilities. The centre will support companies and academia throughout their innovation journey from ideation to commercialisation, encompassing product development, process development and process scale-up.
At the launch, you will hear from key stakeholders and leaders within the novel food market discuss how the industry can collaborate to reduce the time, resources and cost of manufacturing, including Ben Houchen, the Tees Valley Mayor, who will highlight Tees Valley Combined Authority's commitment to fostering a culture of innovation and research within the Tees Valley, ultimately bolstering the wider UK supply chain.
Alongside a ribbon-cutting ceremony , we will visit the food laboratories as part of a tour of the facility's new technical areas and discover how we are developing manufacturing processes for the food and feed industries.
In 2015, CPI was at the heart of the UK's first major alternative protein project for animal feed in the UK. With the launch of our Novel Food Innovation Centre and CPI's unique set of capabilities in the North East, this centre of excellence will integrate a variety of technologies from ingredient production, through formulation and packaging solutions, to support the sustainable food supply chain demanded by consumers in the 21st Century.
By becoming the go-to place for process development and scale-up of novel foods, feedstuffs and functional foods, the centre will help to drive both CPI and the Tees Valley as leaders in biomanufacturing and food innovation.
We hope you can join us and look forward to welcoming you on the day. Please register by filling out the form below.

On this page, you will find the following details about the event:

Event agenda
Travel directions and transport
Accommodation

WIFI

login details at Wilton Centre
Delegate list
Photography Disclaimer
Food Lab Tours
If you have any questions about the event, please don't hesitate to contact us on events@​uk-​cpi.​com and one of our team will respond to your enquiry.
Event Details
Event Agenda
Event Agenda
| | |
| --- | --- |
| | Wednesday 20th September |
| 13:00 | Guests arrive for networking and refreshments. |
| 13:30 | Guests start to take seats in the Wilton lecture theatre. |
| 13:50 | Welcome from Frank Millar, CEO, CPI. |
| 13:55 | Food and Feed at CPI – Kris Wadrop , Managing Director Materials, CPI. |
| 14:05 | Tees Valley Mayor Ben Houchen Speech. |
| 14:15 | Tees Valley Combined Authority Presentation ‑Chris Rowell, Head of Net Zero. |
| 14:25 | Marrabio's Journey — Daniel Peters, CEO. |
| 14:35 | Tour of the facility. |
| 15:35 | Wrap-up. |
| 15:35 | Drinks and networking. |
| 16:30 | Event close. |
Travel directions and transport
Travel directions and transport
On arrival, please report to the main building reception. You will then be taken to the ground floor where the event is held in the Wilton Centre Lecture Theatre.

Wilton Centre has generous onsite car parking for guests with electric charging points available.
The Centre is regularly served by rail via Redcar central and Middlesbrough. High-speed trains to London and Scotland connect to Darlington, which is a 30 minute taxi away. Darlington Railway Station, regularly services to and from the north and south of the UK with connections to all major railway stations.
The centre provides easy links to Middlesbrough and Darlington via the A174 and A66.
CPI
Wilton Centre
Redcar
Cleveland
United Kingdom
TS10 4RF
Accommodation
Accommodation
Please find a list of accommodation spaces local to the Wilton Centre;
Gisborough Hall (6.1 miles),
Brockley Hall Hotel (6.3 miles),
Holiday Inn Express Middlesbrough (7.6 miles),
Treebridge Hotel & Restaurant (8.2 miles),
Hampton by Hilton Stockton on Tees (13.2 miles).
WiFi details
WiFi details
To access the guest wifi at The Wilton Centre, please use the following login details:

Network — Wilton Public
Password — Wilton2022
Photography Disclaimer
Photography Disclaimer
Please note that filming/​photography is taking place at this event for promotional and archival purposes. The photographs and recordings made are likely to appear on our website. If you would prefer not to be photographed, please let either our staff on reception or the photographer know.
Food Lab Tours
Food Lab Tours
PPE will be given out before you view the food labs. Please note sensible shoes will be required when viewing the lab facilities; this includes no open-toe sandals.
Delegate list
Delegate list
| | | | |
| --- | --- | --- | --- |
| Aaron | Payne | n/​a | DSIT |
| Alex | Evans | Senior process engineer | Quorn Foods |
| Amanda | Rowan | International Trade Adviser | Dept Business and Trade |
| Amin | Farshchi | Lecturer in Food Science | Teesside University |
| Andrew | Lambert | Director | Newsmaker PR and Video Production Ltd |
| Anna | Crowther | Materials Head of Portfolio | CPI |
| Anthony | Mulley | Head of Business Development | Quorn Foods |
| Artun | Sukan | Head of Strategic Partnerships | Uncommon Bio ltd |
| Aurélie | Bovi | Sector Lead | Crop Health and Protection Ltd (CHAP) |
| Ben | Houchen | Tees Valley Mayor | Tees Valley Combined Authority |
| Brendan | Fish | Director of Biologics & RNA CoE | CPI |
| Cathryn | Lambourne | Knowledge Transfer Manager | Innovate UK KTN |
| Celia | Ferreira | Lecturer in Analytical Biochemistry | University of Leeds |
| Che | connon | CEO | 3D Bio-Tissues |
| Chidinma | Iro | Sustainability Consultant | Cyrog Enterprise Ltd |
| Chris | Barclay | Strategic Partnership Manager | CPI |
| Chris | Jewitt | CEO | Food and Drink North East |
| Chris | Rowell | Head of Net Zero | Tees Valley Combined Authority |
| Craig | Manning | Senior Scientist | CPI |
| Daniel | Peters | CEO | MarraBio Ltd. |
| David | Hogg | Director | Rejuvetech Ltd |
| Eddie | Steinson | Senior Press Officer | CPI |
| Emma | Chandler | CTO | Plume biotech |
| Fabio | Rinaldo | Co-founder & COO | Better Nature Ltd |
| Finn | McCaughtrie | Apprentice Project Manager | CPI |
| Frank | Millar | CEO | CPI |
| Geoff | Bryant | CTO | Calysta |
| GEORGIOS | KOUTSIDIS | Associate Professor | UNIVERSITY OF NORTHUMBRIA |
| Graeme | Cruickshank | Chief Technology & Innovation Officer | CPI |
| Hannah | Kinsey | n/​a | DSIT |
| Hannah | Wade | MD, Enterprises | CPI |
| Helen | Kemp | Business Solutions Director | Tees Valley Combined Authority |
| Ian | Blakemore | Knowledge Transfer Adviser | Innovate UK KTN |
| Ian | Smith | Head of Investor Partnerships | CPI |
| India | Higgins | n/​a | DSIT |
| Isabel | Windsor | Investment Analyst | Agronomics |
| Izzy | Webb | n/​a | DSIT |
| Jack | Weaver | n/​a | DSIT |
| Jenny | Readman | Business Development Manager | Centre for Process Innovation |
| Jez | Maiden | Non Executive Director | CPI Ltd |
| Joanne | Rout | Business Development Manager | Industrial Technology Systems Ltd |
| Joe | Bennett | Lead Technologist | Biorenewables Development Centre |
| John | Carslake | Market Strategy Manager | CPI |
| John | Kavanagh | Chief Information Officer | CPI |
| John George | Bader | Content Officer | CPI |
| Jojo | Wade | Events Coordinator | CPI |
| Karen | Burgess | L&D Specialist | CPI |
| Kata | Talas | Technical Innovation Specialist | 2 sfg |
| Kieran | Hall | Operations and Project Management Support | AMRC Cymru |
| Lawrence | Harris | Senior Group Leader — Biotransformations | Mondelez International |
| Lee | Viney | Regional Manager | Innovate UK |
| Linus | Pardoe | UK Policy Manager | Good Food Institute Europe |
| Mark | Taylor | Fermentation Lead | Quorn Foods |
| Maryam | Afzali | PhD student | University of Leeds |
| Michael | Kendall | Business Solutions Manager | TVCA |
| Mike | Botha | Director | Vegout |
| Owen | Weightman | Founder | 3D Virtual Spaces |
| Peter | Smith | Investment Manager | CPI Enterprises |
| peter | Young | Senior Scientist | CPI |
| Reece | Whitfield | JPM | CPI |
| Reza | Ranjbar | HOTS | CPI-UK |
| Sabirun | Ullah | n/​a | DSIT |
| Sarah | Williamson | Marketing Business Partner | CPI |
| Simon | Baty | KTM | Innovate UK KTN |
| Steve | Duffield | Site Director | Wilton Centre |
| Stewart | Radford | Lead Research Scientist | Marlow Ingredients Ltd. |
| Suzanne | Robb | Technology and Innovation Officer | CPI |
| Thomas | Burns | CEO | Plume Biotechnology Limited |
| Tom | North | Business Development Unit Manager | Biorenewables Development Centre |
| Tony | Jackson | Director, Formulation | CPI |
| Vikki | Rand | Director of the National Horizons Centre | Teesside University |