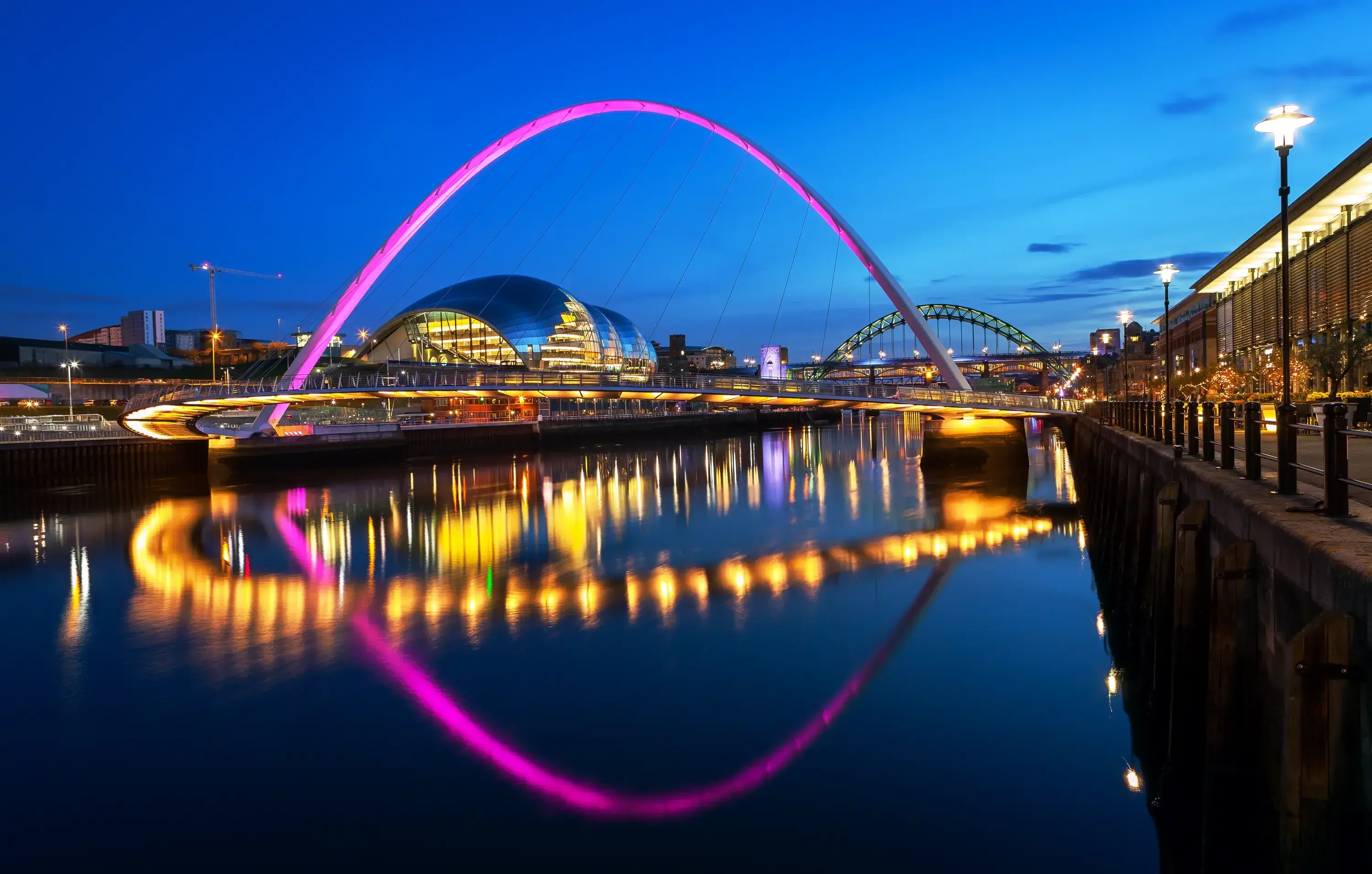 CPI Newcastle Office Launch Event
Event Details
Start Date
Thu, 20 Apr 2023 17:30
End Date
Thu, 20 Apr 2023 19:30
Location
The Catalyst, 3 Science Square, Newcastle Helix, Newcastle-Upon-Tyne, NE4 5TG
Events
Event Details
We are delighted to announce CPI have launched an office at The Catalyst in Newcastle.
We would be thrilled if you could join us to celebrate at an evening reception at our new location on Thursday 20th April.
The opening of this new office is a part of CPI's strategy to support the North East's innovation ambitions and through this help to deliver economic growth in the region.
This exclusive event will be a great opportunity for attendees to learn more about how CPI and its network can support academia, local government and industry stakeholders in Newcastle and beyond.
We hope you can join us and encourage you to register your attendance for this event at the earliest opportunity.

Please let us know if you can or cannot make it by submitting the RSVP form below.
If you're attending this event, here's some useful information below:
Travel & Accommodation

TRAVEL
By Car
Newcastle Helix based in Newcastle City Centre is easily accessible by road via the A1 from the North and South and the A69 from the West.
Parking
Newcastle Helix's MSCP ​"The Garage" is situated on Corporation Street, NE4 5QB. It can be accessed via Westgate Road turning onto Corporation Street or Cross Villa Place.
By Train
Newcastle Central Station is situated on the east coast main line linking England and Scotland. It is directly accessible from London King's Cross, Glasgow, and Edinburgh. The Catalyst is a 10-minute walk from the station.
By Metro
Monument St James' Park and Central Station Metro stations are within a 10-minute walk of The Catalyst. This makes the site accessible on both the green and yellow Metro lines. Please visit www​.nexus​.org​.uk/​metro for more information.
By Bus
Being in the city centre, almost all Newcastle buses pass within a 10-minute walk of The Catalyst. For up-to-date timetables, maps and advice, please visit www​.nexus​.org​.uk/bus or www​.stage​coach​bus​.com/​t​i​m​e​t​ables.
HOTELS
Please check here for nearby options if you're planning to stay in Newcastle after the event.
PHOTOGRAPHY
We will have a photographer on site taking pictures during the event. These photos may be used on our website and our social media channels, if you do not wish your photo to be taken, please can you let us know as soon as possible either before or at the event.
COVID-19
There are no formal government rules about wearing masks at indoor events. However, if you wish to wear a mask, feel free to do so and remove if you are having canapés and drinks.
If you have any questions, please don't hesitate to get in touch with us directly on events@​uk-​cpi.​com.
We look forward to seeing you there.