Company: Untitled No
1
Designing and printing make-up tray prototypes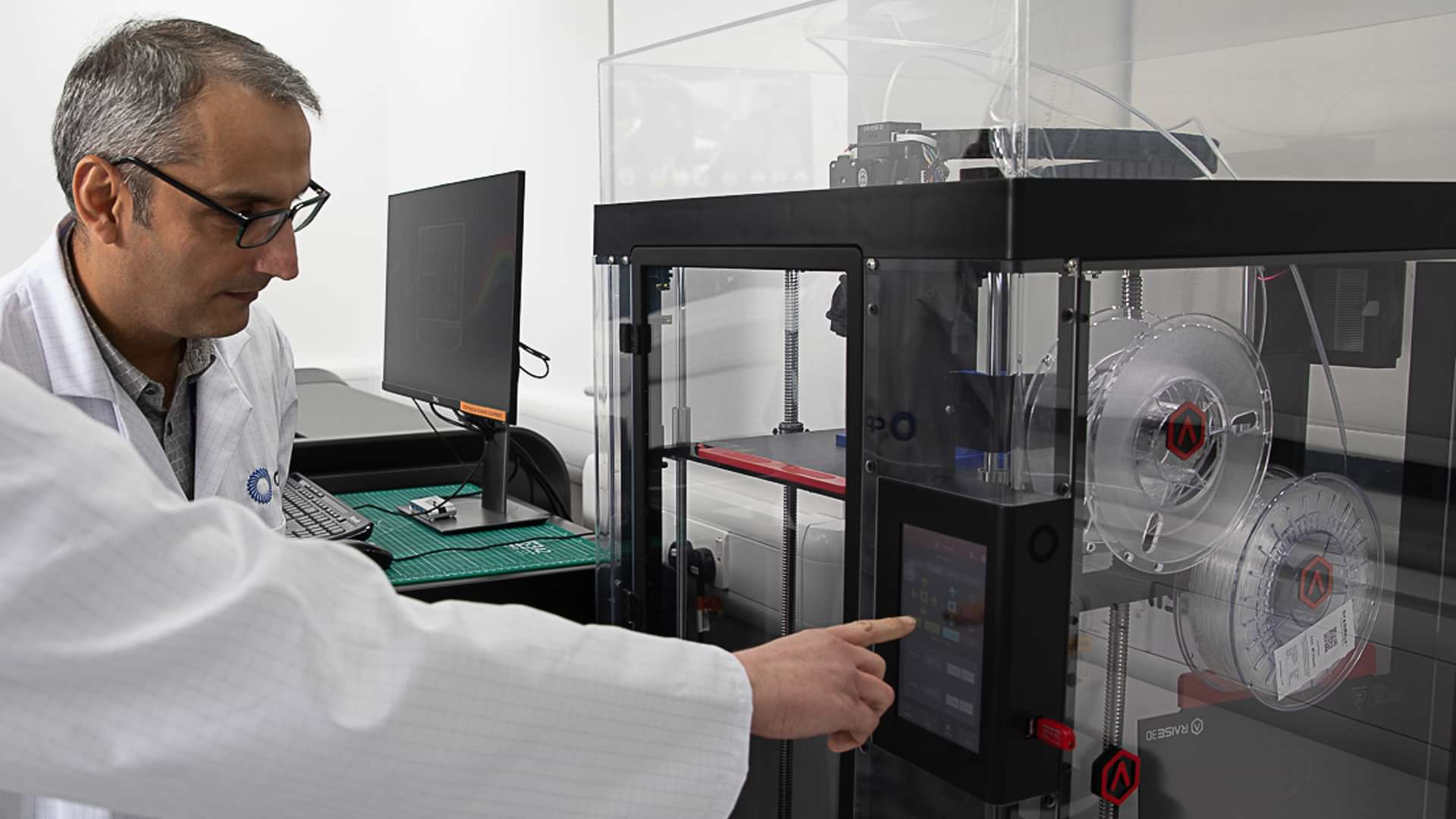 Developing COVID-
19

-compliant make-up applicator trays
Untitled No 1 is a start-up based in Gainford, County Durham, aiming to develop 3D-printed make-up applicator trays that can be easily sanitised, helping to reduce COVID-19-related constraints for make-up artists. The trays will allow artists to decant exactly the required amount of make-up (e.g. lipstick, mascara, eye shadow) for one client, for instance as required for bridal make-up or in-store demonstrations. By ensuring make-up is only used for one client, the trays will help to reduce the spread of the virus. This product will also add value to the make-up industry after COVID-19 restrictions have been lifted.
CPI was approached for expertise and support with formalising the design of a prototype with consideration for scale-up. This work was carried out as part of CPI's Project IMPACT (Innovative Materials via Precision Additive Coating Technologies), which was part-funded by the European Regional Development Fund (ERDF).
" Developing new, COVID-

19

-compliant make-up trays is one of the best ways to keep this sector on track throughout the pandemic and beyond.

CPI

has helped us identify potential materials and printing methods for our make-up applicator trays, bringing us one step closer to making this a marketable product. "
Jo Leversuch, Director – Untitled No
1
Inputs

An input is a unique capability, service or method of support that was provided, such as equipment or expertise.
ERDF

funding via Project

IMPACT

Access to

3

D-printing expertise and facilities
Literature review of suitable

3

D printing methods and materials
Outputs

An output is the result of the work, such as an experimental finding, an actual product or a pilot demonstrator.
Computer-aided design (

CAD

) of a tray, which can be customised for customers' requirements
Suitable

3

D-printing methods and materials determined
Next steps before commercial-scale manufacturing identified
Outcomes

An outcome arises from implementing the outputs, for example, a profit, an investment, providing jobs or delivering societal benefits. Outcomes continue once an innovation has been implemented and deliver benefit every year.
Development of a new manufacturing process
A new innovative product with market potential
Designing and printing custom applicators, to be defined pending further discussions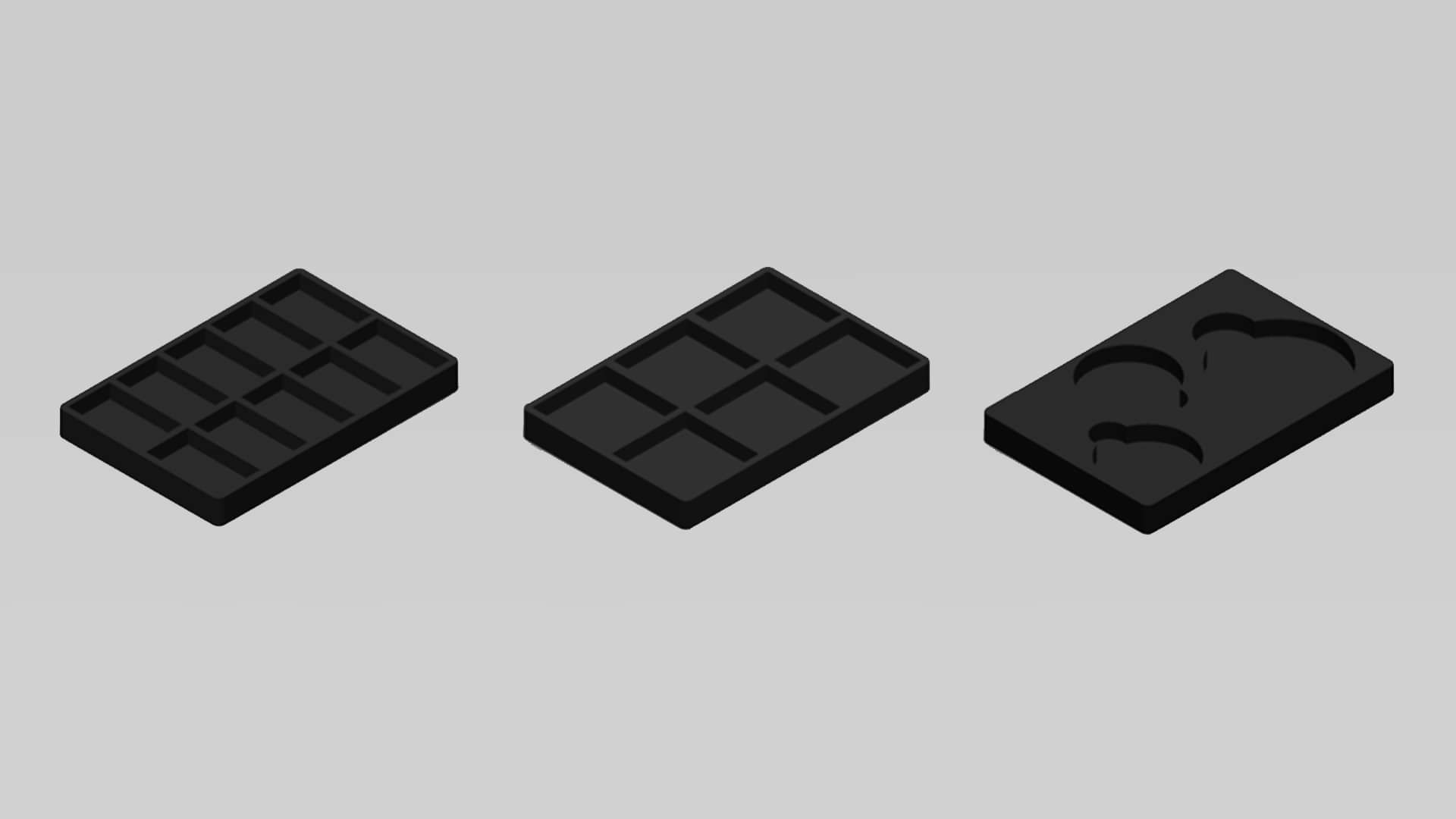 COVID-19 restrictions have impacted industries worldwide, and this has undoubtedly included the make-up industry, where make-up artists are looking for new ways to maintain safety. Although this sector has always followed excellent hygiene regimes, less make-up can now be shared due to the potential of spreading the virus. This has resulted in a need for make-up trays that can be filled with the required amount of make-up for one person.
In order to develop this product, Untitled No 1 needed support to progress with the design of their make-up trays and to determine appropriate materials for 3D printing.
CPI conducted a literature review to determine potential materials and appropriate 3D printing methods for the make-up trays. These were selected based on the sustainability of the materials (e.g. biodegradable or recyclable), biocompatibility and how they perform with Barbicide, a steriliser commonly used by make-up artists. After examining the advantages and drawbacks of the different methods and materials, two suitable polymer-based 3D printing methods and two sets of materials were shortlisted.
Subsequent steps for Untitled No. 1 will be defined through further discussions. As the cosmetics industry is at an early stage of exploring the potential use of 3D printing, CPI can further support Untitled No 1 in the future. This may include the creation of custom, sustainable applicators. Other plans may include testing the compatibility of materials with sterilisers, refinement of the design and more printing prototypes.