Olivia Cook
Apprentice Laboratory Technician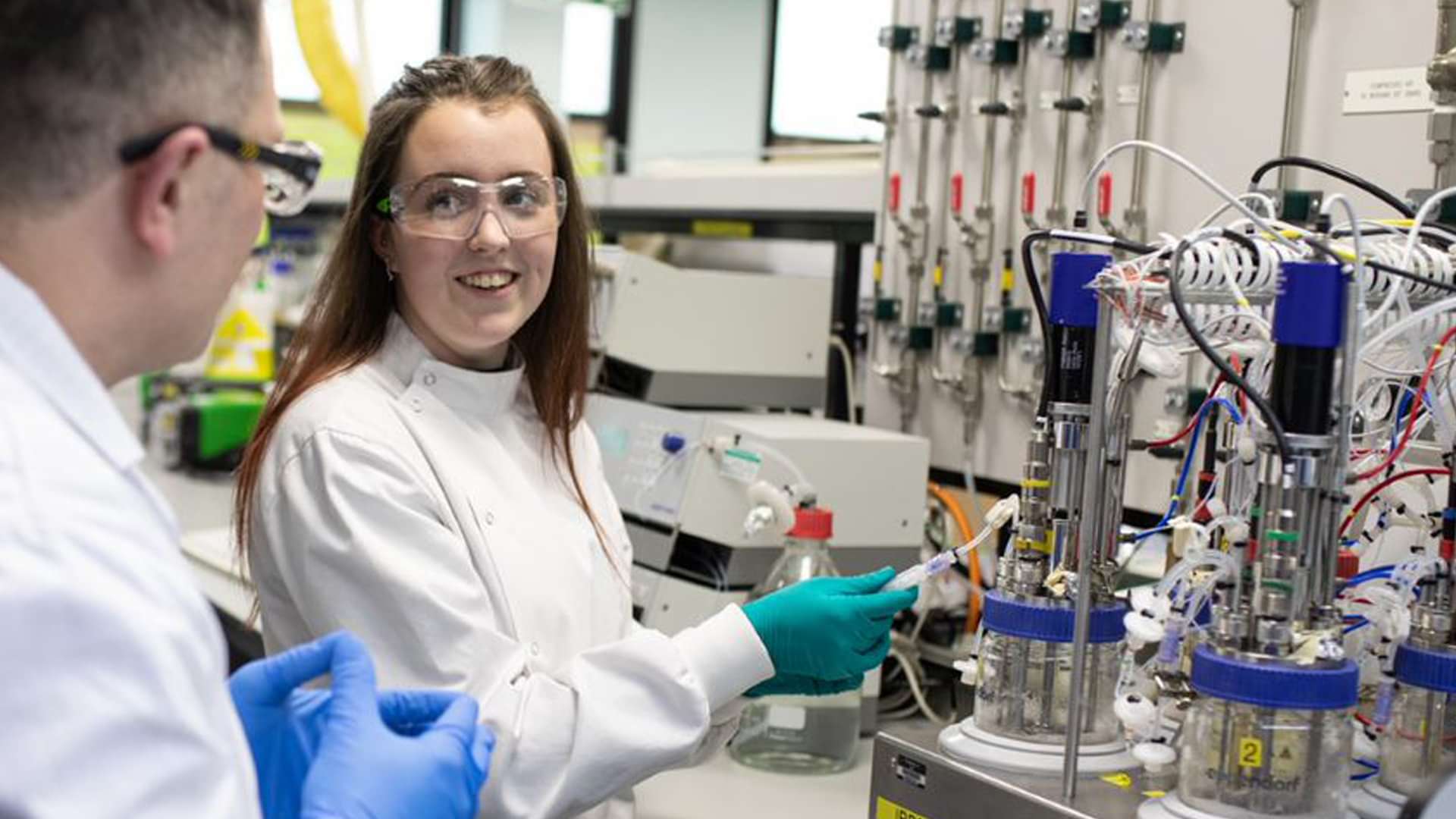 Apprenticeship Experience
Age: 17
Apprenticeship Programme: L3 BTEC Foundation Diploma in Applied Science
Current Job Title: Apprentice Laboratory Technician
What did you do before joining

CPI

?
Before joining
CPI
, I studied at Laurence Jackson School to complete my
GCSE
's with plans of completing A‑Levels in Biology, Chemistry and Maths at Prior Pursglove College.

Why did you decide to do an Apprenticeship?
On work experience in Year
10
I went to the Biologics and Biotechnology sites of
CPI
. Whilst at Biologics we spoke to the current Apprentices working at
CPI
which originally inspired me to look for an apprenticeship at Biotechnology after my A‑Levels. However, the apprenticeship role came up as I was starting Prior Pursglove College so I applied and now here I am!

How did you find out about the apprenticeship at

CPI

?
As spoken about above, I already had knowledge of the apprenticeships at
CPI
, so I was checking the website for any new apprenticeship roles periodically. Though, when my apprenticeship role came up it was actually my mum's friend who let me know! (As she works at
CPI
)

What appealed to you about an apprenticeship as opposed to other further learning or study programmes?
Personally, I have always enjoyed school and being in education but the idea of spending
5
days a week learning and not getting any work experience in the field until I was at least
18
really didn't appeal to me. I absolutely love the idea of working and getting experience whilst learning and for me it works really well together as I can bring in parts of college to work and vice versa.

What was it that interested you in the subject area your apprenticeship is in?
Throughout secondary school, I always enjoyed Biology and Chemistry and the idea of working in a workplace where there is a mixture of both of these and putting these into the lab and using the theory from these lessons really appealed to me.

What are your key responsibilities as an apprentice?
As a laboratory technician apprentice, my key responsibilities are ensuring that the lab can run smoothly. This would include media preparation for projects, maintaining stock control and the general lab cleanliness. Since my apprenticeship is in the quality microbiology sector I am also involved with project support to ensure sterility, purity etc.

What is the best part of your apprenticeship?
My favourite part about my apprenticeship is definitely the amount of hands-on lab experience I get on a day to day basis. This really benefits my college work as I can develop a deeper, greater understanding of the subjects and the theory as well as practical.

What are your future career goals and how has/​will this apprenticeship help you reach them?
I always had intentions of working at
CPI
in an apprenticeship after my A‑Levels, however since the opportunity came up earlier than expected it has given me a lot more time to experience different fields of work at the Biotechnology unit. Currently, I am undecided on what specifically I would like to work on/​in but I do know that I would like to continue my apprenticeship to a degree level apprenticeship with
CPI
. From there I think I would like to be a scientist at
CPI
but I am undecided in which field I would like to do this in.

What qualities do you think

CPI

has as an employer?
Since working with
CPI
, the most stand out quality I have noticed in
CPI
as an employer is that they are incredibly willing to support employees to better themselves within their field and themselves as employees. There are always opportunities to complete further training with lunch and learns and webinars which are available to anyone.

What advice would you give to anyone considering applying for an apprenticeship?
I found that when applying, the most important thing was to stand out. When you apply, you have no idea how many others are applying too- so if you have different levels of work experience or training these will really help you in the application process.

What has been the hardest or most challenging aspect of your apprenticeship so far?
In my opinion, the most challenging part of the apprenticeship was the adjusting to being in a workplace and at a college too. In the beginning it was very daunting however I quickly realised that nearly everyone you speak to is willing to help and that no question is a daft question.

Please tell us any additional details about your experience of being an Apprentice at

CPI

.
In my time at
CPI
, I have noticed that if you decide you want to be trained in something or have any extra questions everyone is willing to help and will often go out of their way to do what they can to help or find someone else who is better experienced.
Another thing which I really appreciate is that every month for the first
6
months you have a monthly review with your line manager, which gives you the opportunity to express any concerns or wishes whilst at work and makes sure you're on track and comfortable.