Oliver Scott
Degree Level Laboratory Scientist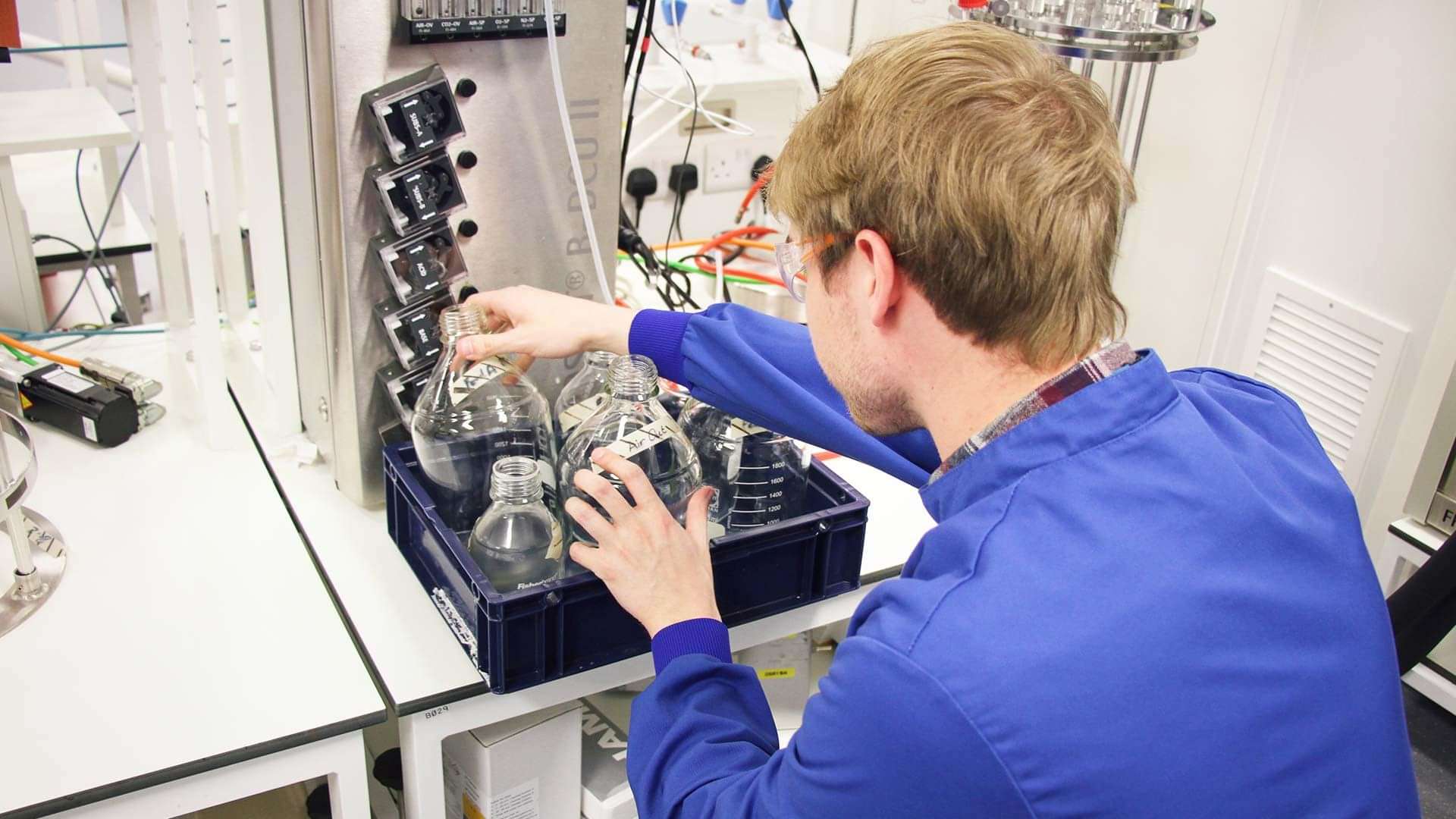 Apprenticeship Experience
Age: 21
Apprenticeship Programme: Degree Level Laboratory Scientist
Current Job Title: Higher Level Apprentice Laboratory Technician
What did you do before joining CPI?
After completing my A levels, I worked as an Apprentice Laboratory Technician at a College, then as a Laboratory Technician working for a Geotechnical and Environmental Engineering company.
What qualities do you think CPI has as an employer?
As an employer, CPI have offered great flexibility with my learning, and give me time to work on any university work I have to do, as well as offering any support that I need with both university work and job-based roles. They push for my personal development and offer all the resources I need to better develop myself.
Why did you decide to do an Apprenticeship?
The ability to gain further academic qualifications whilst gaining valuable work experience used to further myself into a career, all whilst working up no debt and receiving a wage.
What appealed to you about an apprenticeship as opposed to other further learning or study programmes?
The main thing that appeals to me is the lack of debt associated with studying at university, as well as gaining valuable experience working in the company, allowing me to establish myself in a career, all whilst earning a wage.
What was it that interested you in the subject area your apprenticeship is in?
I have always had a strong interest in sciences, particularly biology, so to work in biologics appealed to me greatly. Also, working in a laboratory setting offers a very ​'hands-on' approach to work, which really appeals to me.
What are/​were your key responsibilities as an apprentice?
As an apprentice, my main aim is to develop the necessary core skills, knowledge and behaviours associated with working as a Laboratory Technician at CPI, as this will allow me to better develop skills, establish myself within the company and contribute as efficiently as possible.
My main responsibilities as an apprentice so far include being trained to use the Autoclave, allowing me to safely and correctly deal with any waste from the laboratories that require autoclaving before disposal. I have also been granted ownership of the table-top balances and pH meters used in the biologics centre, as well as being assigned the task of performing weekly check on the balances as a means to ensure they are performing accurately and correctly.
What was/​is the best part of your apprenticeship?
The learning of new skills associated with the apprenticeship/​job roll, as well as the development of pre-existing skills, coupled with the fully funded degree, are the best parts of the apprenticeship, as they offer two experiences that increase my career prospects greatly, so having the two combined is such a valuable opportunity in developing my career. What are your future career goals and how has/​will this apprenticeship help you reach them?
My largest career goal is to progress further into the bioprocessing/​manufacturing sector of science, aiming to overall achieve the role of scientist. I believe this apprenticeship will help me to achieve this as CPI offer all the relevant training for the job, as well as the qualifications and contacts that are needed to progress further. The support offered by the technical team is excellent and ensures I have the best possible chance to learn and develop any necessary skills at work and excel with my university studies.
Please tell us any additional details about your experience of being an Apprentice at CPI.
Through attending various workshops and training programmes/​courses, I have been able to gather a growing network of contacts from not only other CPI sites, but also other companies, which will prove very useful in the future if/​when needed. These workshops and training programmes/​courses also provide a means for personal development as new knowledge/​skills are being taken from each one, which I have applied to my daily work routine.
The observation of good practice at work has also contributed to my personal development at work. Through general observation of peers around the laboratories, I have been able to observe the best techniques for the completion of tasks, as well as learning new skills, meaning when I carry out tasks within the laboratories, I use the most accurate methods and techniques possible with the resources I have access to.