Joe Harris
HLA

 — Equipment Technician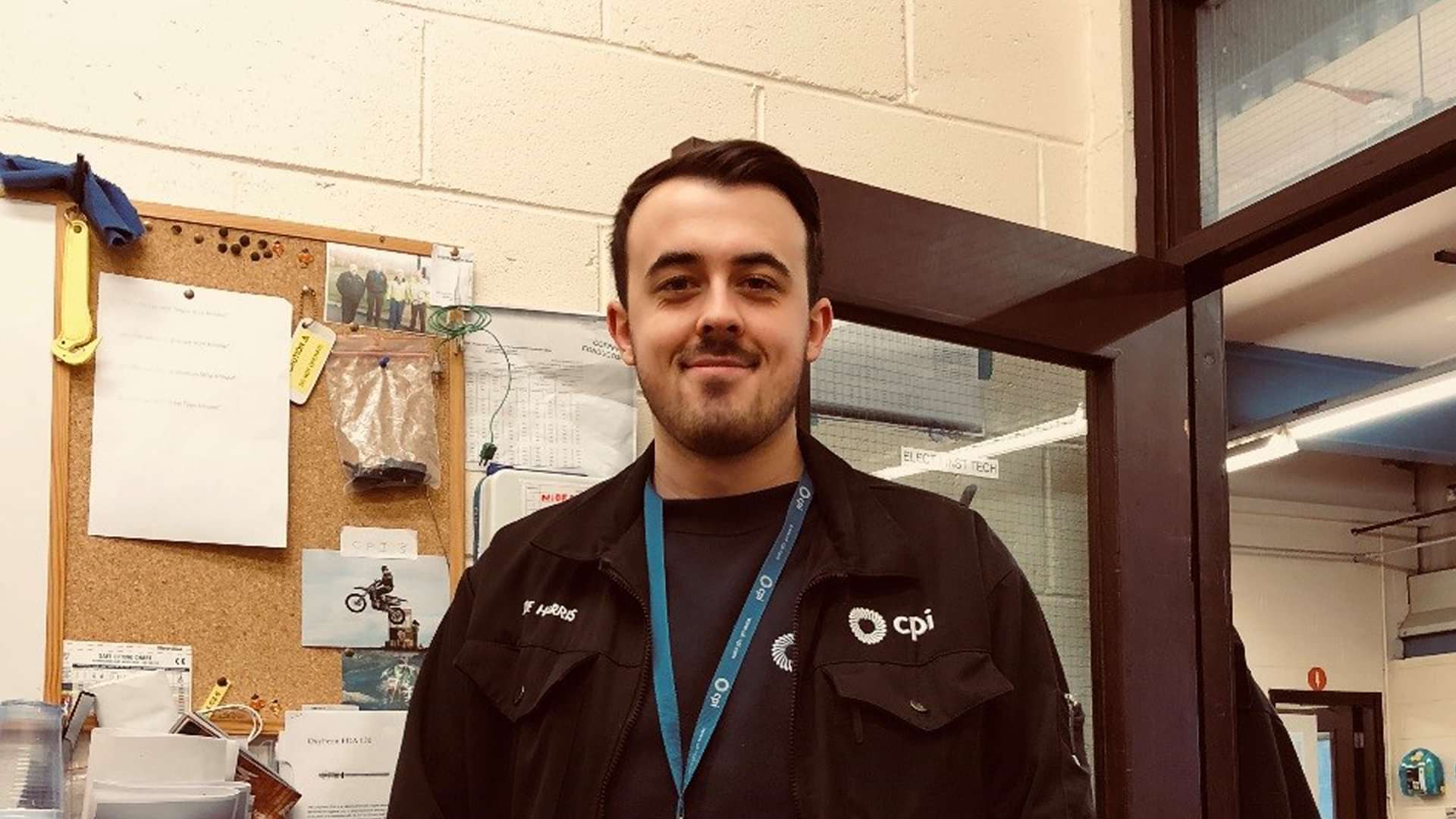 Apprenticeship Experience
Age: 21
Apprenticeship Programme: Higher Level Apprentice – Equipment Technician
Current Job Title: HLA – Equipment Technician
What did you do before joining CPI?
Before I joined CPI, I was working as a Shift Manager at McDonalds while I was studying for my HNC in Instrumentation and Control.
What qualities do you think CPI has as an employer?
As an employer, I think CPI has quite a few great qualities. It offers a load of training opportunities as well as giving you the flexibility to complete the training. I think another great quality of CPI is the pension scheme, as it is very competitive.
Why did you decide to do an Apprenticeship?
The main reason I decided to go for an apprenticeship, was for the training. Not only at University, but on site as well.
What appealed to you about an apprenticeship as opposed to other further learning or study programmes?
I felt that if I just went to University, I would not gain as much knowledge or experience as I would working on a site while studying.
What was it that interested you in the subject area your apprenticeship is in?
I am the type of person that likes to work with my hands and likes to be challenged. Because of this I knew that training to become an E&I Technician/​Engineer would be the right job for me, as I would have to fault find and use knowledge to fix a problem.
What are/​were your key responsibilities as an apprentice?
As an apprentice you have to take in what the more experienced people you work with are telling you. Whether that is making a cup of coffee for them, or making off a gland for a new piece of equipment.
What was/​is the best part of your apprenticeship?
For me, the best part of my apprenticeship is learning by working on the plant with other technicians that are able to pass on their experience to me.
What are your future career goals and how has/​will this apprenticeship help you reach them?
In the future, I would like to be taken on as an E&I Technician and then possibly work my way up to becoming an E&I Engineer.
Please tell us any additional details about your experience of being an Apprentice at CPI.
The training courses I have been on haven't just been internal, they have been the proper City and Guilds courses which means I not only gain the knowledge, but they are recognised qualifications that can help me further my career.