Hannah Steel
Degree Level Apprentice – Lab Technician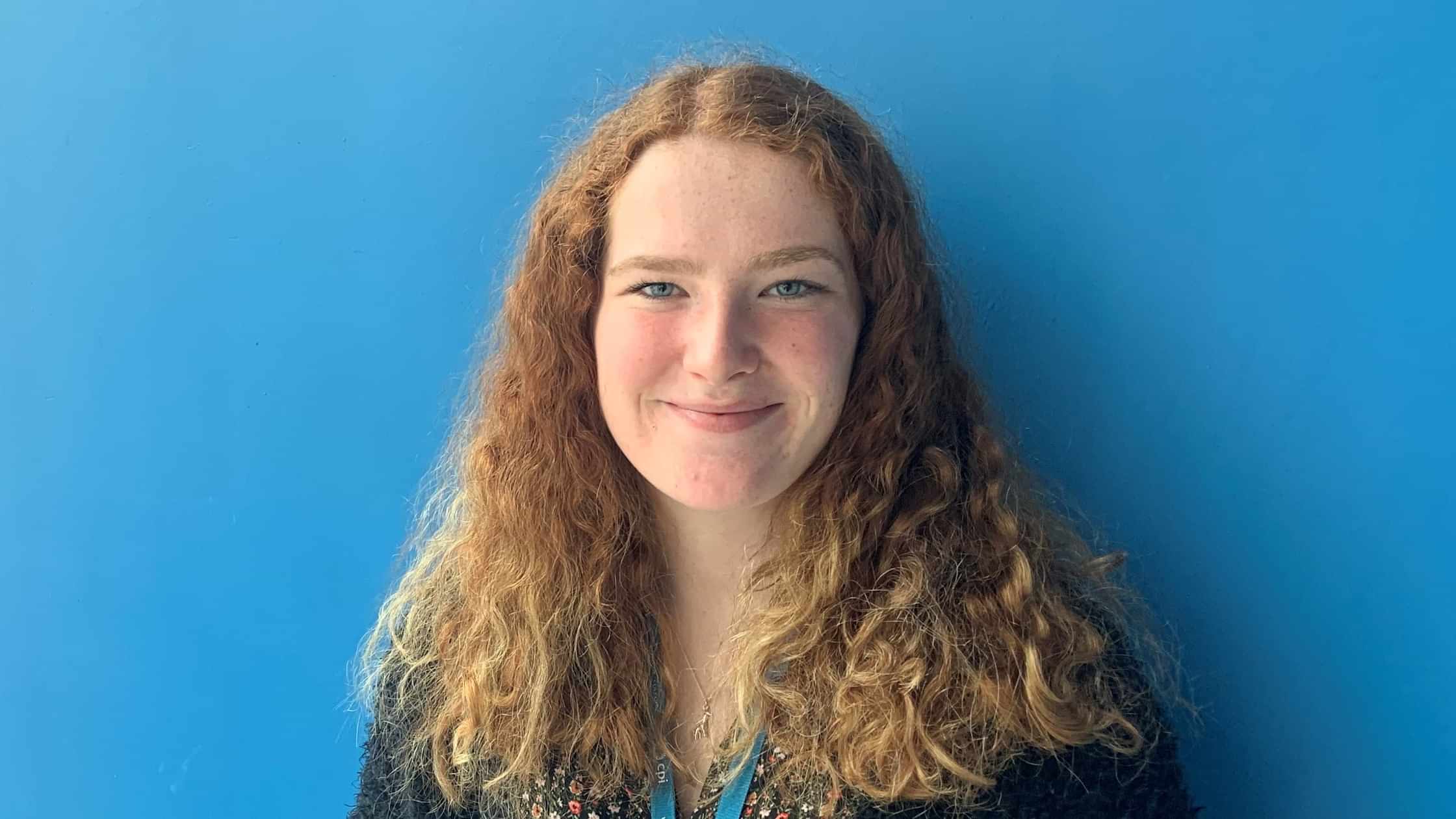 What did you do before joining CPI?
Before joining CPI I was at college studying A‑levels full time, along with a part time job in retail. My A levels were in Biology, Chemistry, and English Literature.
Why did you decide to do an Apprenticeship?
Doing an apprenticeship was the best option for me as it allowed me to enhance my academic profile whilst also developing my industry/​practical skills. I knew an apprenticeship would give me the hands-on experience which employers look for, as well as the opportunity to earn a degree: BSc Biological Sciences.
How did you find out about the apprenticeship at CPI?
I had emailed CPI earlier on in 2018, around February time, to query about degree level apprenticeship opportunities, but at the time there were no vacancies. My Biology college lecturer knew I was interested in a degree level apprenticeship, and when CPI emailed the college about vacancies, the lecture passed this information on to me.
What appealed to you about an apprenticeship as opposed to other further learning or study programmes?
The main things which appealed to me were the lack of debt which I would have otherwise accrued from going directly to University, as well as the industry knowledge and skills I would gain from an apprenticeship programme.
What was it that interested you in the subject area your apprenticeship is in?
I have been fascinated with Science, specifically Biology, since Secondary school and knew this was an area in which I wanted to pursue a career in.
What are your key responsibilities as an apprentice?
I am heavily involved in projects within the Upstream team and spend most of my time helping scale up processes; this involves the preparation, running, maintenance, and harvest of Upstream processes at both small (125ml) and large (200L) scale.
I am involved in routine mammalian subculture, as well as the product analysis to evaluate titres from Upstream process runs.
What is the best part of your apprenticeship?
It gives a real insight into what a working professional environment is like and has given me a great opportunity to earn whilst I learn. Colleagues treat me like an equal and never belittle my knowledge, taking my ideas and suggestions on board.
What are your future career goals and how has/​will this apprenticeship help you reach them?
I am not sure where I want to end in my career but know it is within the scientific field. This apprenticeship will help me gain the valuable experience and knowledge to achieve more and progress in both role and responsibilities.
What qualities do you think CPI has as an employer?
CPI invest into you and help you become the best you can, both professionally and academically. Colleagues are always willing to help and support you, whenever and whatever the issue is.
What advice would you give to anyone considering applying for an apprenticeship?
Weigh up your options and make sure that an apprenticeship is the right route for you; they are not suited to everyone but there are substantial benefits if an apprenticeship is something you think you would like to do. If you know it is something you want to do and an apprenticeship opportunity arises in the field you are interested in, just go for it!
What has been the hardest or most challenging aspect of your apprenticeship so far?
Initially it was understanding how things function in a professional scientific environment and what was expected of me from my role, the tasks I was expected to be able to do. Now the hardest aspect for me is balancing University work and project work – although still manageable, it is the toughest aspect as you are expected to meet the same deadlines and standards as those who study at University full time.