Finley Trewin
Science Manufacturing Technician — Apprentice Process Operator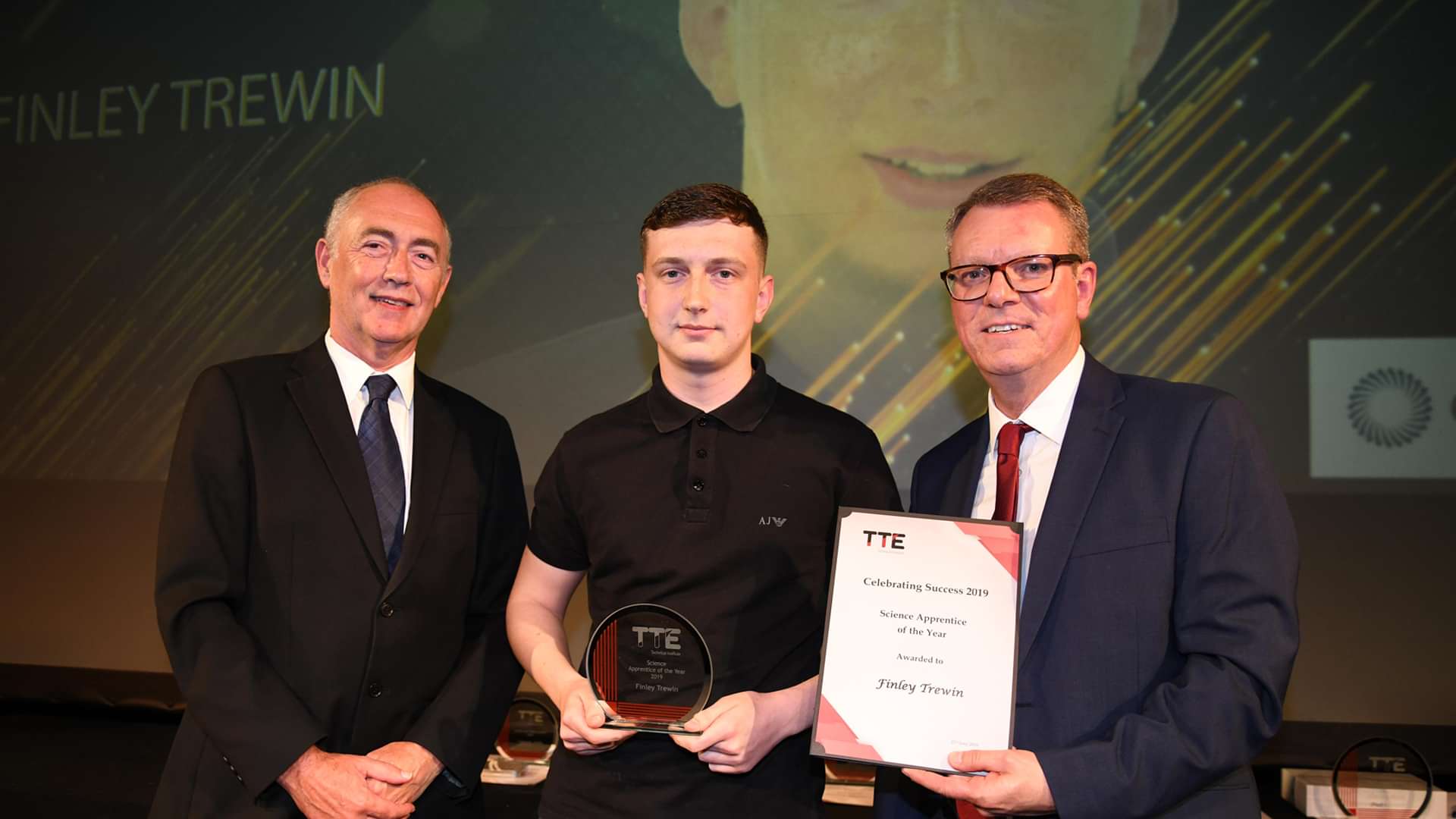 Apprenticeship Experience
Apprenticeship Programme: Science Manufacturing Technician
Current Job Title: Apprentice Process Operator
What did you do before joining CPI?
Before I joined CPI I was at school and after my summer break I started with CPI at TTE.
Why did you decide to do an Apprenticeship?
It was the best path for me to get into this industry and role and earning as I learn was appealing to me.
How did you find out about the apprenticeship at CPI?
I found this apprenticeship on the government website and completed an online application form.
What appealed to you about an apprenticeship as opposed to other further learning or study programmes?
It was the best way for me to get into this industry and gain experience as early in my career as possible, also on the job learning appealed to me more than classroom based.
What was it that interested you in the subject area your apprenticeship is in?
My Dad works in the same role as me and leaving school I knew I wanted to go into this industry, after asking him about what he does it sounded interesting to me.
What are your key responsibilities as an apprentice?
My main responsibility is making sure that I am learning as much a possible on the job so that I can pass my end point assessment and also have a good understanding of the job. Some of my daily jobs include sampling, weighing of chemicals, starting up – running – shutting down of batch fermentations, including cleaning and basic maintenance.
What is the best part of your apprenticeship?
The best part of my apprenticeship is that I am given the opportunity of a job and also I am earning throughout the programme.
What are your future career goals and how has/​will this apprenticeship help you reach them?
My future goals are to progress as far as I can in the industry, my apprenticeship will help me do this because it gives me a starting point which may have been hard to find if I had have chosen another route into the industry.
What qualities do you think CPI has as an employer?
As an employer CPI supports its apprentices through further education and helps them to progress as far as possible and develop their knowledge. They are supporting me in completing my HNC in Chemical Engineering which sits outside of my current apprenticeship programme.