Ellie Price
Degree Apprentice – Laboratory Scientist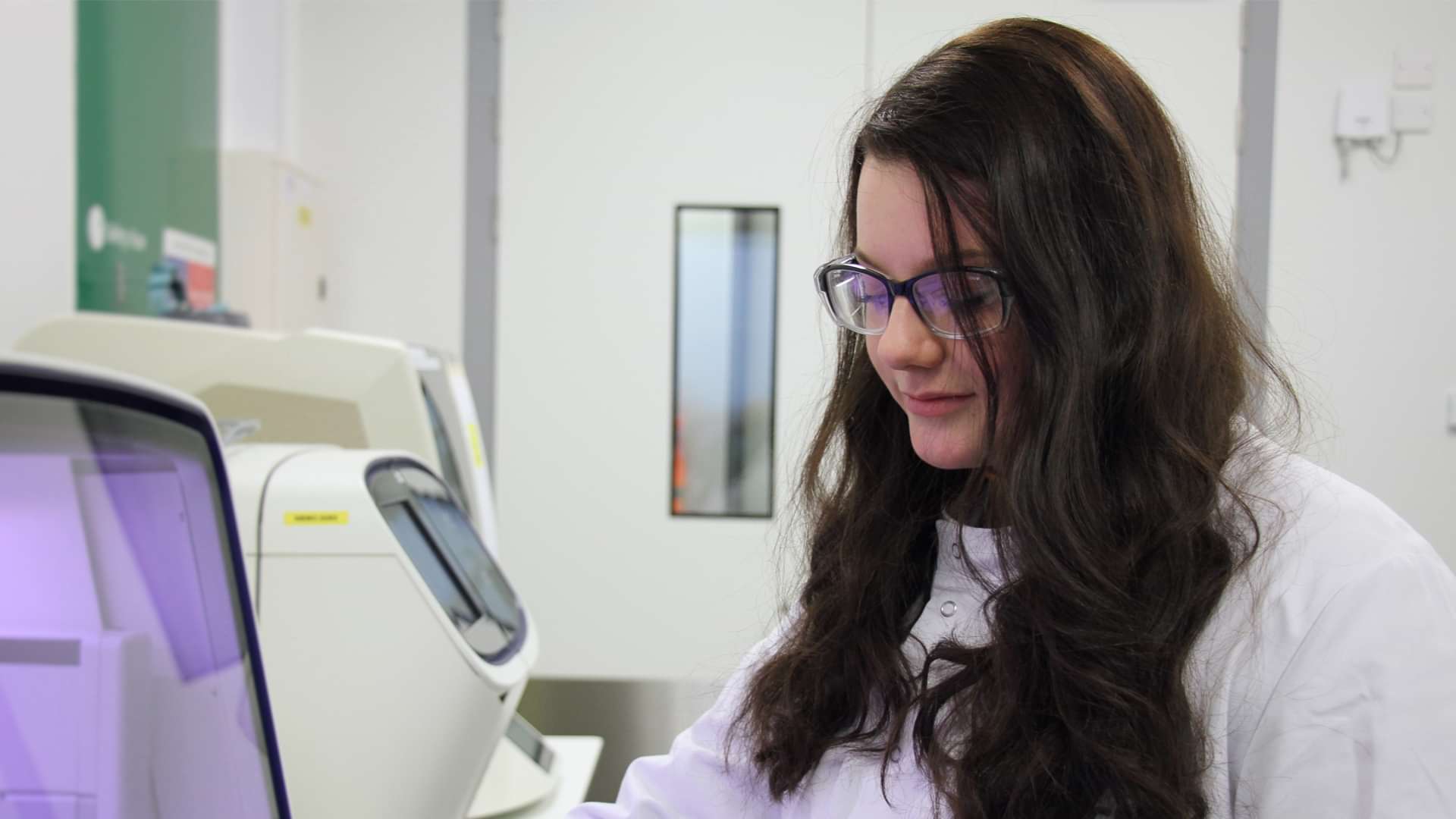 What did you do before joining CPI?
Prior to joining CPI in September 2019, I was studying Biology, Chemistry and Psychology A‑Levels whilst working part time.
Why did you decide to do an Apprenticeship?
I decided to do an apprenticeship because I wanted to gain experience in industry, whilst also gaining a degree in Biotechnology.
How did you find out about the apprenticeship at CPI?
I found out about the apprenticeship online.
What appealed to you about an apprenticeship as opposed to other further learning or study programmes?
It is a more hands-on programme; the apprenticeship has enabled me to develop technical and academic skills. It also gave me an insight into a real working environment.
What was it that interested you in the subject area your apprenticeship is in?
I had studied Biology at A‑Level and it was my favourite subject!
What are your key responsibilities as an apprentice?
I am a team member on many of the technical projects, so every day I get to work with different people and learn new skills. I also complete routine equipment checks in the labs, to ensure that it is all equipment is working effectively.
What is the best part of your apprenticeship?
The best part of the apprenticeship is getting to play an active role in project work. This enables me to work with different people and learn new skills. Every day is different!
What are your future career goals and how has/​will this apprenticeship help you reach them?
I hope to finish my apprenticeship and progress to a scientist.
What qualities do you think CPI has as an employer?
CPI has given me the support to progress in my apprenticeship and has allowed me to gain many different opportunities and skills.
What advice would you give to anyone considering applying for an apprenticeship?
My best advice would be to apply, it is the best thing I decided to do!
What has been the hardest or most challenging aspect of your apprenticeship so far?
Balancing university work and work at CPI but with the amazing support of the team, it is rarely an issue.