Abby Clark
Degree Level Apprentice — Laboratory Technician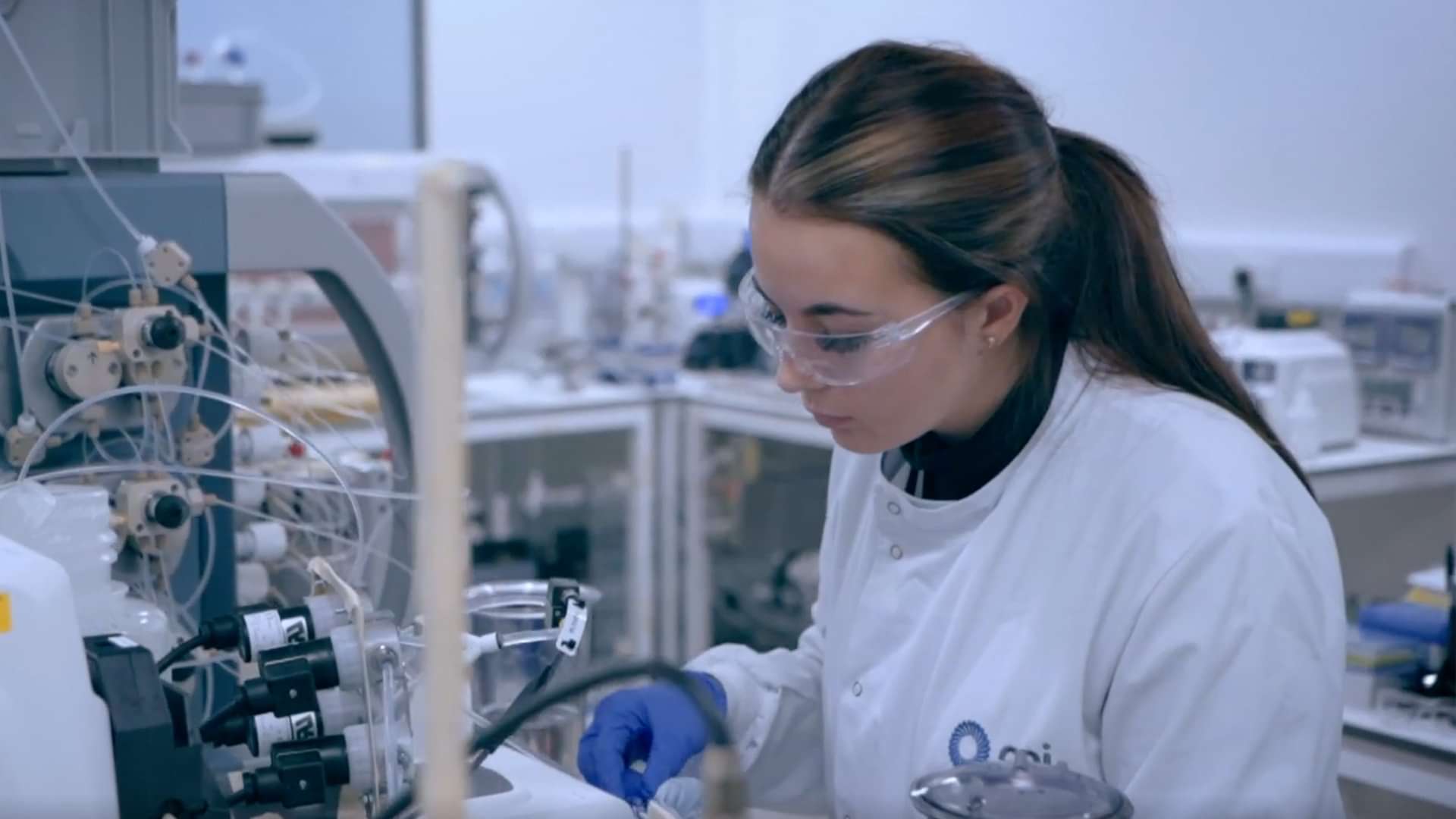 Apprenticeship Experience
Age: 19
Apprenticeship Programme: Degree Level Apprentice — Laboratory Technician
What did you do before joining

CPI

?
I was working as a waitress alongside A‑levels at Durham Sixth Form Centre studying Biology, Law and forensics.

Why did you decide to do an Apprenticeship?
I wanted to challenge myself as well as gain experience which I would not have if I went to university through the traditional route.

How did you find out about the apprenticeship at

CPI

?
Whilst searching online for apprenticeships I found this one at
CPI
.

What appealed to you about an apprenticeship as opposed to other further learning or study programmes?
As I have had a job since being
13
, I was keen to carry on working; however, to be able to work in an industry which I could see my future being in appealed to me.

What was it that interested you in the subject area your apprenticeship is in?
From studying Biology at secondary school, I always knew it was my favourite subject. I carried this through to A‑level and still had strong interests within the topic so I decided to pursue it.

What are your key responsibilities as an apprentice?
As an apprentice, my job role can vary. I perform calibrations on items such as balances, as well as being an essential member of project teams. I am able to enhance new skills by working alongside more experienced people. I learn different techniques by being able to carry them out, rather than watching someone do it or have to just read about it online which would be the case at university.

What is the best part of your apprenticeship?
The best part of my apprenticeship is the wide range of knowledge I am able to gain. I am able to switch between different areas within the lab (upstream, downstream and analytical) to provide myself with a wider skill set.


What are your future career goals and how has/​will this apprenticeship help you reach them?
At the moment, I am unsure what my career goals are specifically; however, I would like to be working somewhere within the biologics/​biotechnology sector. My degree is in Biotechnology so this will help me in the future as it covers a lot of my interests.

What qualities do you think

CPI

has as an employer?
CPI
are good at providing support and flexibility when it comes to my degree; they encourage me to get the highest grades possible.
CPI
also provide training for skills which I would not learn at university, for example, stakeholder management and managing change.

What advice would you give to anyone considering applying for an apprenticeship?
I would advise to think about what skill set you want to gain. An apprenticeship provides you with experience and professional skills which university would not provide someone with.

What has been the hardest or most challenging aspect of your apprenticeship so far?
The hardest part has been remembering all of the information I am provided with; however, this gets easier with time as you practise the techniques and understand how different processes work in more detail.
Please tell us any additional details about your experience of being an Apprentice at
CPI
. E.g. networking, additional activities that contributed to your development, observing good practice, help and support of others.
At
CPI
, you are able to learn from anyone, no matter what stage they are at within their career. This enables me to possess knowledge which would not be available to someone on a different path.