Aaron Parkinson
Apprentice Facilities Co-ordinator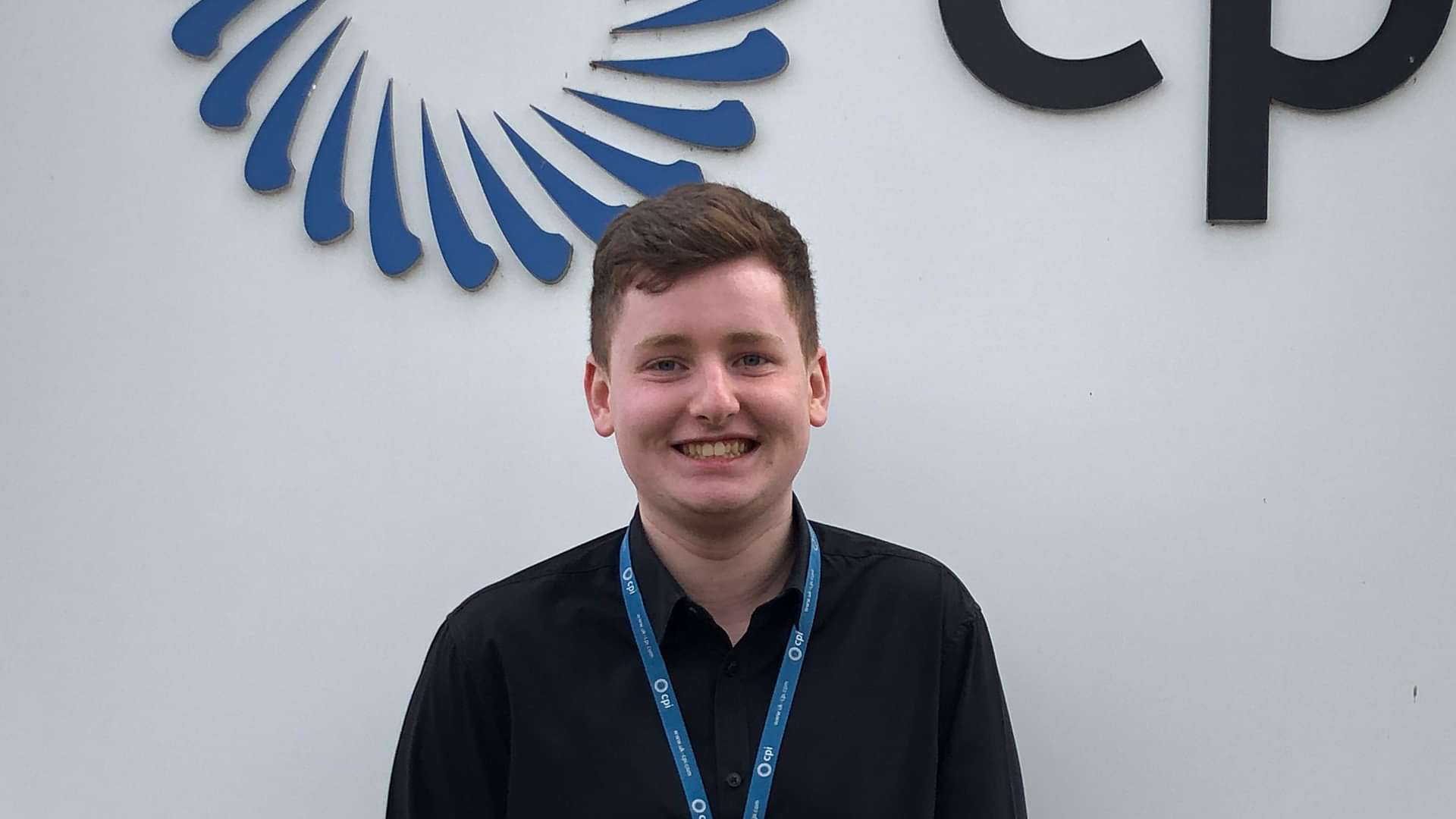 Apprentice Experience
Name: Aaron Parkinson
Age: 18
Apprenticeship Programme: Facilities Management
Current Job Title: Apprentice Facilities Co-ordinator
What did you do before joining CPI?
Before I joined CPI, I completed my first year at Durham Sixth Form, studying IT, Business and Law while having two part-time jobs.
Why did you decide to do an Apprenticeship?
The reason I decided to do an apprenticeship was because, although I enjoyed Sixth Form, I always wanted to get an apprenticeship. What interested me in an apprenticeship the most was the opportunity to gain hands-on skills and experience, which helped me to set foot into the working world. While doing this, I was earning a qualification and getting paid.
How did you find out about the apprenticeship at CPI?
While at Sixth Form, I was doing work experience one day a week. During this, I was informed there was going to be an apprenticeship role getting advertised within Facilities Management. This then encouraged me to apply for the role as I saw it as a one-off opportunity that may not arise in the future.
What was it that interested you in the subject area your apprenticeship is in?
I was interested in the subject area since this is what I was doing while on work experience and I know someone who is in the same subject area.
What are your key responsibilities as an apprentice?
A few of my key responsibilities as a facilities apprentice is that I liaise with internal and external customers and providers on a day-to-day basis while also supporting the Facilities Management team in ensuring our FM contractor is compliant with the contract we have in place with them and any related day to day activities. While doing this I also deal with internal CPI requests, such as new furniture for areas around our different sites. For example, I have recently been involved in arranging new furniture quotes/​designs for the meeting rooms at our Newton Aycliffe site.
What is the best part of your apprenticeship?
One of the best parts of my apprenticeship is being able to travel across all of CPI's different sites and getting to deal with the variety of requests we receive from them all. I also really like the fact you have your own day-to-day tasks/​responsibilities to get on with independently.
What are your future career goals and how has/​will this apprenticeship help you reach them?
At this current time, I am focusing on completing my apprenticeship course/​job and seeing what the future holds within CPI and other career opportunities.
What advice would you give to anyone considering applying for an apprenticeship?
I would definitely recommend anyone to apply for an apprenticeship, whether this be with CPI or any other company. In my opinion, apprenticeships are the way forward, especially for younger teenagers who are not sure what they would like to do in the future, and for people wanting to step into a full-time job.
What has been the hardest or most challenging aspect of your apprenticeship so far?
One of the most challenging aspects of my apprenticeship has been completing my Facilities Management apprenticeship course, where I have had to complete a few different tasks that I may not have had to if I wasn't doing the course I am doing. Another challenging aspect of my apprenticeship, when I first started, was the constant contact/​relationship with the external companies, such as our furniture supplier and local councils. Although I worked with customers all the time in my part-time jobs, this was a different type of relationship as the communication was via email and over the phone and I would have to wait for a response where I was used to tasks getting sorted straight away.
What qualities do you think CPI has as an employer?
I think the best qualities that CPI has is its visionary values and the fact that it likes to think ahead, not just in the sense of science and innovation, but in terms of its employees and the development opportunities it invests to ensure that everyone has the opportunity to be the best that they can be.
Please tell us any additional details about your experience of being an Apprentice at CPI
Being an apprentice at CPI has allowed me to get involved in a variety of activities to increase my experience and skills in a number of areas. I have been part of a Professional Skills programme, where I have been working in a group to raise money for charity while gaining knowledge in different job areas that I will need to use in my current job role and anything in the future. I have had amazing support from my colleagues and line manager, who are always there when I need support, help or guidance, and have always ensured I get the experience necessary to complete my apprenticeship.