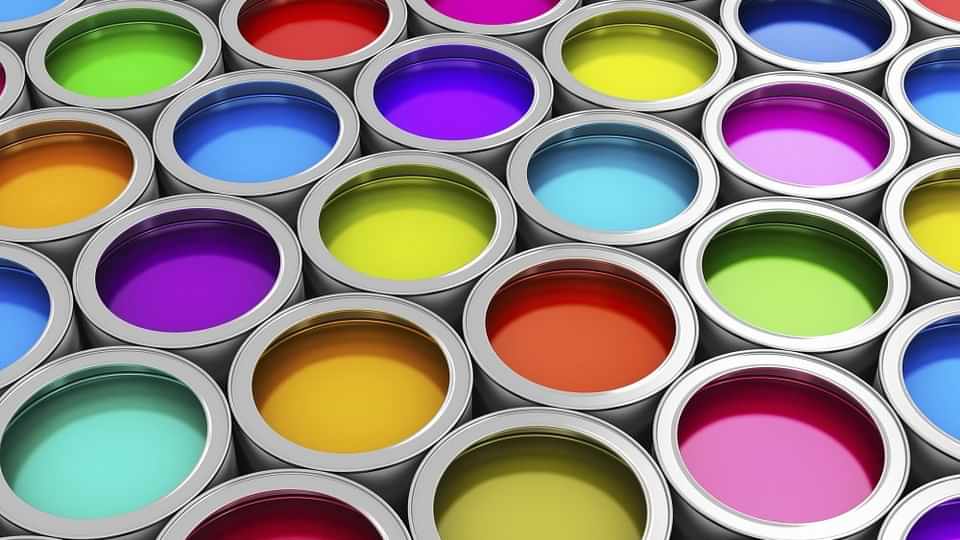 Innovation in Coating Formulation
11

Apr

2017

On Tuesday 14th March, CPI was pleased to host West Riding OCCA at their Sedgefield facility to introduce their new Engineered Surfaces and Materials (ESM) programme. The programme offers technical expertise to SMEs in the North East region to help develop novel products or processes.
On Tuesday 14th March, CPI was pleased to host West Riding OCCA at their Sedgefield facility to introduce their new Engineered Surfaces and Materials (ESM) programme. The programme offers technical expertise to SMEs in the North East region to help develop novel products or processes. The programme was launched in December 2016 and will run for 2 years and will allow SME businesses in surface coatings funding to work with the wide range of equipment and analysis equipment at CPI. The programme is funded through the European Regional Development Funds (ERDF) and therefore is restricted to SMEs in transitional economic regions, CPI staff can inform potential clients of the key requirements to access the funds.
CPI has been set up by the UK government to support companies develop inventions to a commercial standard, its aim is to accelerate and de-risk companies through the innovation stage by offering a wide range of industrial expertise and equipment, as well as routes to funding. CPI can work with companies of all sizes and encourages business to visit and find opportunities to create impact for the wider UK economy.
Several presentations were made;
Dr Graeme Cruickshank, Director of Formulation at CPI, Introduced CPI and how their role is to support SMEs and larger organisations to bridge the commercially dangerous gap between invention of a new product or process into a fully viable commercial product. Graeme discussed the size of the UK's formulated products market and the general requirements of a formulation to take multi-component and multi-phase products to enable their application capability.
CPI offers access to high level technical expertise backed up with state-of-the-art equipment. This will accelerate the innovation process for clients by de-risking R&D spending, improving speed to market and identifying any supply chain gaps. Graeme explained what the main challenges to formulators were, who the supply chain partners are and which knowledge partners need to be engaged. As this is a complicated ​"eco-system" then understanding what is needed against what is possible is essential. This is especially true of the disruptive technologies companies working with CPI operate in.
Graeme went through CPI's capabilities in experimental design, data analytics and the infomatics and modelling available to clients. CPI can handle complex solids including nano-materials and Graphene. They also work with complex liquids using flow reactors, microfluidics and oscillating baffle reactors, changing batch production into continuous production capability. A wide range of formulation preparation and testing is available in-house.
Graeme offered support to SMEs to access the expertise and facilities at CPI through various programmes from commercial engagement through to grant funded access through the present ERDF Engineered Surfaces and Materials programme.
Steve Wood, Steve Wood Services Ltd, WROCCA Chair Introduced OCCA and the support they give in Continuous Professional Development. The presentation discussed levels of membership including the new corporate membership scheme. He outlined the role of OCCA and the benefits of membership.
Steve thanked the hosts and looked forward to working more closely with CPI in the future.
Two short presentations were made by companies who had worked with CPI and gave the audience a view on how work with CPI was undertaken and what was achieved.
Big Solar are a North East SME developing the next generation of flexible, lightweight and more efficient solar panels. Through programs such as the ERDF outreach, CPI has supported Big Solar in its ongoing innovation with a number of technical projects. Paul Laidler spoke about the accelerated development path that Big Solar has followed and CPI's role within that through CPI's Formulation and Printable Electronics business units.
SunPatch are a Yorkshire-based SME that have created a transparent, adhesive, skin patch which filters UV light thus protecting moles and scars. The company have brought this through all the way from invention through to commercialisation. Mike Smith (Commercial Director for SunPatch) described the value of the support that CPI has brought through its Formulation business unit, allowing for the innovation process to be de-risked through access to leading technical capability & expertise.
Dr Stephen Devine, Principal Scientist in Nanotechnology at CPI. Stephen holds a PhD in nanomaterials synthesis, a Masters in Quality Engineering and an MBA. The presentation gave an introduction to the role of CPI in developing graphene based applications in the coatings area, demonstrating CPI's capability in the technology. Graphene (and other 2D materials) were discussed from concept and discovery through to examples of practical application of the materials with particular emphasis on the coatings sector where possible. Particular attention was payed to the handling and processing of graphene powders to compatibilise the material with the host matrix in order to maximise the benefit(s) obtained from the addition of the graphene and/​or other 2D materials.
Various techniques suitable for producing graphene containing coatings and films, many of which are available at CPI, were discussed with emphasis on the ability to develop at various scales from initial material development and proving, through prototyping and the next generation of products. Finally, an update on recent advances in the characterisation of graphene based materials and subsequent graphene containing coatings was presented.
Stephen later hosted tours around the Graphene Applications Centre.
An interesting presentation by Dr Bernadette Johnson and Alister Brown CA of Addere Valorem (addereval​orem​.co​.uk) on how companies can increase the value of their R&D programmes by utilising R&D Tax Credits. Bernie and Alister went through common misconceptions of tax relief and what can be applied for. Interestingly HMRC is trying to encourage innovation spending by companies and is offering a tax relief rate of 26% on R&D activity. Early stage businesses are given extra help with tax credits up to 33% which should significantly increase the value of research to all UK businesses.
They also covered how tax relief works, who qualifies and how to claim. They highlighted that R&D tax credits can be back-dated for up to 2 years and can reduce tax liabilities going forward. Details of what work qualifies, and what work does not were also shared. Addere Valorem have significant expertise in this area and were keen to discuss opportunities working with companies to find tax savings. Several case studies were presented which showed the possible level of savings companies can expect to make when in the innovation stage of their business. Patent Box was also briefly covered. It allows a company to apply a lower rate of Corporation Tax to profits from patented inventions.
Dr Lynn Donlon, Senior Research Scientist at CPI. Presented on High Throughput Screening Applications in Coatings. High throughput methodologies provide a quick and convenient approach for screening of a wide range of formulation space. Such an approach is particularly useful when substitution of materials is required to overcome supply chain, regulatory or environmental pressures.
Within the design phase of a HTE campaign it is vital to understand the attributes of the product to be optimised and Lynn started by discussing key product attributes of coatings and options for high throughput screens and characterisation. She then went on to explain the National Formulation Centre vision to deliver end to end high throughput/​lab automation campaigns, linking together statistical design of experiments, dedicated workflow software and data analytics and visualisation.
The presentation then moved on to describe the design of HTE workflows, including raw material properties such as safety, physical state and quantities to be dispensed, mixing required and primary screening techniques. Finally the extensive CPI HTE offering, enabling end to end high throughput campaigns to be realised was described. CPI HTE capability includes state of the art formulation robots, suitable for dispense of a wide range of raw materials, from solids to highly viscous liquids, in-line mixing and subsequent characterisation via pH, imaging, NIR, particle size and rheology. Automated application of coatings to surfaces was discussed in the context of a system currently in the design phase, along with study of the cure process. Consideration was also given to testing of final mechanical properties linking to key product attributes. Finally data analytics and modelling to optimise the ideal formulation for a given application was discussed.
Lynn later hosted tours of the CPI high throughput lab with the team providing a demonstration of the Formax formulation robot in action.
Andy White, Business Development Manager CPI, gave a detailed presentation on the ERDF Engineered Surfaces and Materials programme, what the purpose of the programme was for and how businesses could access CPI's expertise through the fund.
Andy also went through the national and European programmes of innovation funding available to businesses through InnovateUK and Horizon 2020. CPI has a strong track record in building consortia and winning funding bids for businesses, and as part of the UK's High Value Manufacturing Catapult they will have much of their contribution paid directly from InnovateUK funds.
CPI would also encourage commercial opportunities to access their expertise and facilities working closely with companies to develop their new processes. The commercial agreements allow businesses to develop a strong Intellectual Property position on the developments enabling them to quickly realise the work commercially. These presentations were followed with a tour of the facilities including the Graphene Applications Centre also hosted at CPI. Visitors were very impressed by the facilities and the level of expertise available. Feedback from the event was positive and it is hoped that this will become a regular meeting
Let's innovate together
To find out more about how we can work together, please enter your details below.