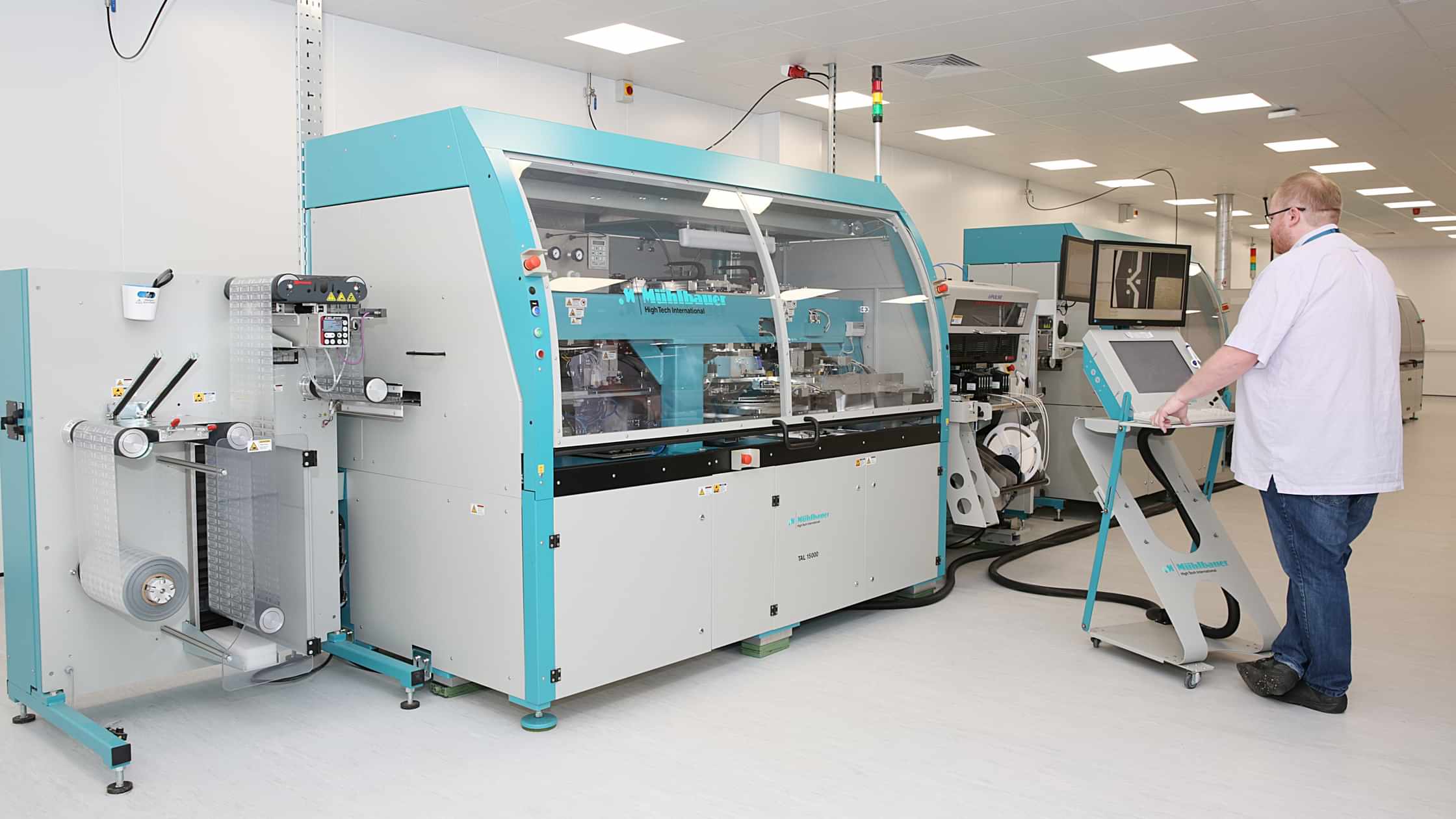 CPI

to showcase new flexible electronics capabilities to end-users at industry event
06

Nov

2019

CPI today announced that an event will take place on 27 – 28 November 2019, to showcase the outcomes of project Necomada (Nano-Enabled Conducting Materials Accelerating Device Applicability). This project focused on lowering the cost of future internet of things (IoT) devices through development of new conductive inks and flexible adhesives that improve the effectiveness, productivity and speed of printed electronics manufacturing. The event will provide hands-on experience to end-users of the technology and allow them to gain a better understanding of the technology's applications in their markets.
IoT describes the connectivity of everyday devices to the internet – including vehicles, clothes and home appliances. The IoT market is estimated to be worth up to £10 trillion by 2025, presenting an enormous commercial opportunity for innovative companies. However, in many cases, these devices must be integrated with flexible electronics, and existing production lines use highly expensive materials. For the IoT market to reach its full potential, low-cost solutions are needed for the mass production of flexible electronics.
The Horizon 2020 Necomada project, which involved a consortium of 13 industry partners, has improved market accessibility by developing conductive inks and flexible adhesives that enable high-speed roll-to-roll manufacture of flexible electronics. Partners in the consortium represented the entire value chain for printed electronics, from nanomaterial suppliers to end-users. The consortium has also established a pilot line at CPI that integrates the materials, printing and component placement capabilities that are essential for high-volume device manufacture. This presents a reconfigurable open-access platform for companies to use when trialling their materials and flexible electronics products.
The free event will run over one and a half days and will be held at CPI's National Formulation Centre in Sedgefield, UK. Day 1 will feature presentations from Necomada's industry partners, offering their perspectives on market trends and the benefits of IoT technology. There will also be presentations about the nanomaterial pilot line service developed as part of the Necomada project.
Interactive sessions on day 2 will give end-users hands-on experience with various aspects of CPI's new capabilities, including manual screen printing, as well as mixing, depositing and testing a conductive screen ink. The full event details and registration can be found here.
Neville Slack, Business Development Manager at CPI's National Formulation Centre and coordinator of the Necomada project, said: ​"We are delighted to have been a part of this European consortium, and the electronic materials we have developed will lower the barriers to commercialisation of new IoT devices. The upcoming event is a fantastic opportunity to showcase the project's outcomes to end-users, and we are excited to share details about the open-access pilot line service for high-volume manufacture of printed electronics."
About the Necomada project
The Necomada (Nano-Enabled Conducting Materials Accelerating Device Applicability) project incorporates advanced functional materials to develop customised inks and flexible adhesives that are compatible with high volume manufacturing platforms, with an emphasis on low-cost production. These materials will support high-speed, roll-to-roll integration and large area electronics to address the IoT opportunities.
Necomada also aims to deliver a supply chain that enables future commercialisation and includes a wide range of end-users to ensure its commercial viability within a range of industries including: apparel, healthcare, printing, domestic appliances, smart packaging, and fast-moving consumer goods. For more information, please visit the Necomada website.
Let's innovate together
To find out more about how we can work together, please enter your details below.