How to use analytical technologies in continuous biomanufacturing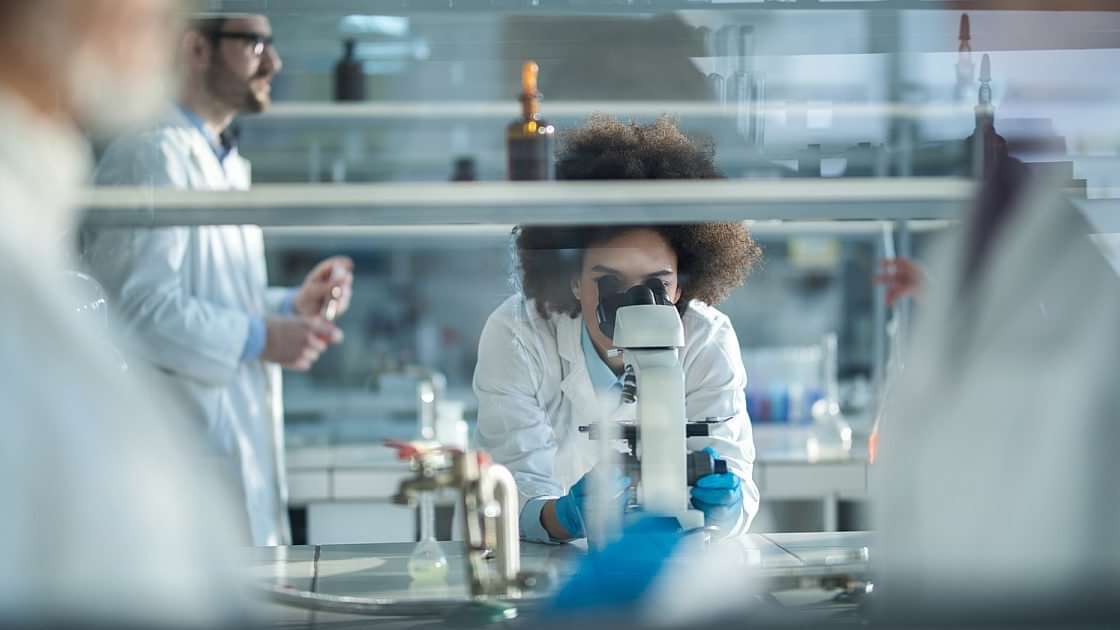 Events
Continuous manufacturing has several advantages over traditional batch methods including:

reduced product cycle times
reduced cost by optimising the use of raw materials
increased productivity
the possibility of real-time product release testing.
It requires the use of process analytical technology (PAT), with a major component of this being the integration of analytical technologies into continuous manufacture testbeds. Several possible analytical technologies may be useful as PAT, but they require development and demonstration in continuous biologics testbeds.

CPI alongside PALL, SCIEX, Biologics Technologies, BioPharma Services, and Sciex is part of the UKRI funded project ​'Integrating Continuous Technologies Rapid Delivery of Cost Effective Biotherapeutics to Patients', which will develop a continuous manufacturing testbed integrating PAT technology. For this project several different analytical technologies, including index of refractivity (IOR), infra-red (IR), Raman, 2D fluorescence and mass spectroscopy have been tested for their potential use as PAT. Hear from the project partner organisations about their experience of using these techniques.
In this webinar, we will cover:
Continuous Biologics Manufacturing at

CPI

The use of

2

D-fluorescence in bioprocess manufacturing
The use of

IOR

detectors in downstream biologics manufacture
The development of Online Mass spectrometry for use in continuous biologics manufacture
The use of mid infra-red spectroscopy in upstream and downstream continuous biologics manufacture
The use of

RAMAN

in bioprocess manufacturing
Speakers
Daniel Myatt, Senior Scientist – Analytical – CPI
Daniel is a Senior Scientist in the analytical group at the National Biologics Manufacturing Centre (NBMC), part of the Centre for Process Innovation (CPI, UK). He has a degree in Biochemistry and a PhD in Biophysics from the University of Manchester (UK). He has experience of a variety of biochemical and biophysical techniques gained from working in Biopharma, academia and at large scale facilities.

Hannah Marienberg, Application Engineer — Irubis GmbH

Hannah Marienberg is an Application Engineer at Irubis GmbH. She holds a master's degree in pharmaceutical bioprocessing from the technical University of Munich (TUM). She has experience in the field of upstream and downstream processing. At Irubis, Hannah's responsibilities lie in application of the technology for bioprocesses and product management.

Adam Gilmore , Fluorescence Product Manager — HORIBA Scientific
Adam Gilmore, Ph.D., is a Fluorescence Product Manager who joined HORIBA Instruments Inc. in 2004. He received his Ph.D. in 1992 from the University of Hawaii at Manoa in the Department of Plant Molecular Physiology. He has over 29 years of experience in the field of optical spectroscopy, included establishing HORIBA Scientific's line of Absorbance-Transmittance fluorescence Excitation-Emission Matrix (A‑TEEM) spectroscopy instruments.

Stephen Lock – SCIEX
Dr. Stephen Lock obtained his PhD in Physical Organic Chemistry from the University College of Swansea in 1993 and is a chartered chemist and a member of the Royal Society of Chemistry with over 25 years' experience in Analytical Chemistry he has presented at over 80 international meetings around the world. Steve is currently the EMEAI BioPharma Senior Market Development Manager for SCIEX and is also an Adjunct Professor at the University of Pannonia where he acts in a volunteer role as a Scientific Advisor for the Horváth Csaba Memorial Laboratory.

Julio Hauto, R&D Engineer – PALL
Julio Huato graduated Northeastern University with a bachelor's degree in chemical engineering. After joining Pall in 2019 he has been working in the bioprocessing applications R&D group. He is currently involved in projects exploring gene therapy viral vector purification and process intensification. In the past he has also studied PAT and its applications on bioprocessing.

Lin Chen, Field application Scientist — Thermo Fisher
Dr Lin Chen is a Field Applications Scientist, EMEA who joined Thermo Fisher Scientific in 2017. She specialises in optical spectroscopy and has over 20 years of experience in the use of vibrational spectroscopy and chemometric analysis for a wide range of application areas in the pharma, food and chemical industries. She holds a PhD in Physical Chemistry (2002) from the Department of Chemistry, Tsinghua University, China.