The role of the microbiome in drug metabolism and efficacy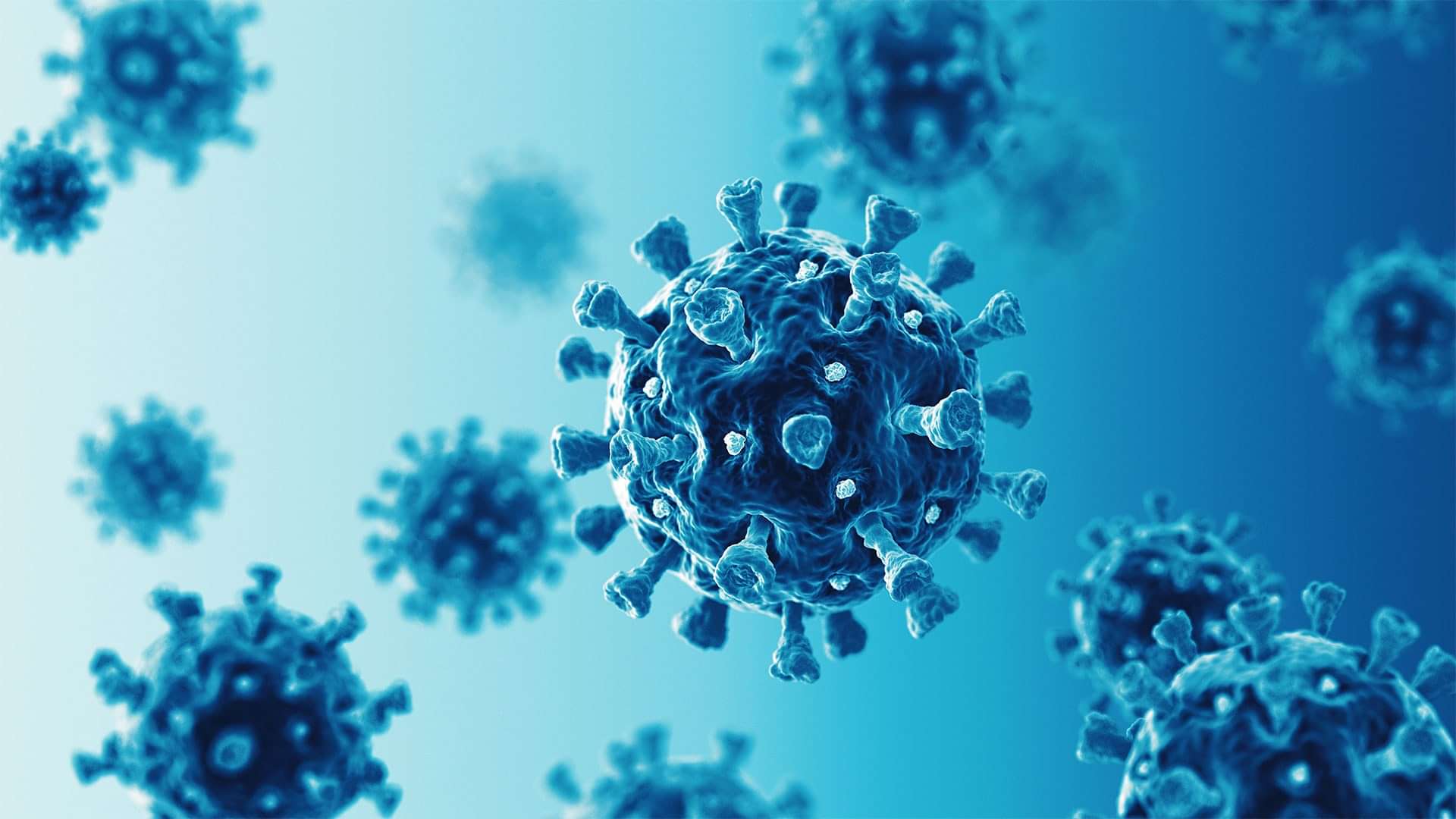 Events
This workshop has been brought together by the shared interests of the KTN Microbiome Innovation Network and the BioProNET2 network.
This webinar will be taking place on Wednesday 15th September 2021 at 1:45pm BST (GMT+1).
The KTN Microbiome Innovation Network brings together the microbiome community in the UK to raise the visibility of the UK's world leading microbiome science and enable translation of this science to the benefit of the academic institutions, start-ups, SMEs, larger established companies that operate in the UK, and to society at large. BioProNET2 has a primary focus on the production and manufacture of biological therapeutics (ranging from proteins to nucleic acids to viral vectors and vaccines to engineered cells), linking the UK's industrial and academic strengths. There is emerging evidence that the therapeutic effectiveness of biological medicines can be influenced by the microbiome.
The relationship between microbes, their hosts and the environment is the subject of intensive research as it holds the promise of providing vital solutions for some of society's biggest challenges including chronic and infectious human diseases. Catalysed by the genomics and systems biology investments made over the past two decades, this new interdisciplinary field has come to be known as ​"microbiome science" and has been made possible by an assembly of capabilities spanning biology, analytical chemistry, computer science and statistics and a life sciences infrastructure that enables deep discovery to large scale trials.
In this workshop, participants will be introduced to the microbiome in general, and case studies will be presented that illustrate the linkage between microbiome profile and therapeutic effectiveness, prior to discussions of the means in which knowledge of the microbiome will be extended (via areas of research focus, enhancement of therapeutic action, funding and translation).

Agenda
[Please note that the time zone is: BST (GMT+1)]


13.45

Welcome and Introduction:

Alan Dickson, BioProNET2

Andrew Morgan/​Gabriela Juarez Martinez, Microbiome Innovation Network, KTN

13.50

Setting the Scene

The microbiome and its role in drug metabolism and efficacy — Marc E. Dumas, Imperial College.




14.10

14.30


14.50


Industrial and Academic Perspectives 1

Role of gut microbiome in clinical response to checkpoint inhibitor therapy for melanoma patients — Mat Robinson, VP of Translational Biology at Microbiotica

The role of the microbiome in cancer immunotherapy and ICI-colitis — Oliver Brain, TGU, Oxford University

Microbiome markers as predictors of biologics treatment response in IBD — Anthony Williamson Ph.D., CEO, AlphaBiomics.

15.10

Break




15.15




15.35



15.55


Industrial and Academic Perspectives 2

Microbiome restoration therapeutics for stunted children — Nermin Akduman, University of Tuebingen & Tres Cantos Open Lab Foundation/​GSK

Joint forces — Synergizing microbial metabolites and T cell engineering for immunotherapy — Maik Luu, University Hospital Würzburg, Germany

Opportunities and challenges for the manufacture of microbiome therapeutics - Clare Trippett, CPI.

16.10

Break

16:15

Investor Perspective - The growing opportunity and hot areas — Denise Kelly, Seventure Partners.

16.35

Panel Discussion Chair: Andrew Morgan

Potential themes

Co-therapies – adjunct therapies in combination with existing therapies?
Mining the microbiome –'drugs from bugs'
Mitigating antibiotic therapy-induced dysbiosis?

16.55

Closing remarks

17.00

Close
Speakers
The following are confirmed to speak at this webinar:
R. Anthony Williamson Ph.D., CEO AlphaBiomics
Anthony earned a Ph.D. in molecular immunology from the University of Sheffield and received post-doctoral training at the Scripps Research Institute, where he later became associate professor of immunology. His academic work studied antibody responses against viral pathogens and prions. Anthony has co-founded 3 biotechnology companies, served as Head of Technology, Prevention Medicine at J&J and is currently CEO of AlphaBiomics Ltd. and a Partner at Skyviews Life Science, a private investment advisory company.
Nermin Akduman, Postdoctoral Researcher at University of Tübingen
Nermin Akduman is a postdoctoral fellow at the University of Tübingen, where she is doing her research on stunted children's microbiota to identify lead compounds, drugs, or drug combinations that modulate the gastrointestinal microbiome in stunted children towards a healthy microbial community. She graduated from Hacettepe University, Ankara, Turkey with a bachelor's degree in Biology in 2011. Then, she obtained her Master's Degree in molecular microbiology from Seoul national university, Seoul, South Korea, in 2014. After graduation, she got accepted as a Ph.D. student by Max Planck Institute for Developmental biology, Tübingen, Germany. She did her Ph.D. research on microbiota influence on killing behaviour in nematodes and completed her Ph.D. studies in December 2019.
Dr Oliver Brain DPhil FRCP Consultant Gastroenterologist, TGU, Oxford University
Dr Oliver Brain is a Consultant Gastroenterologist in the Translational Gastroenterology Unit (TGU), OUH NHS Foundation Trust, and an Honorary Senior Lecturer at Oxford University. Dr Brain completed his clinical training at St Bart's and The Royal London Medical School in 2000. His postgraduate training in Gastroenterology and Internal Medicine was at the John Radcliffe Hospital, Oxford. His immunology research training and DPhil into the function of Crohn's disease susceptibility genes was undertaken at the Weatherall Institute of Molecular Medicine and TGU. He has a subspecialist interest in Inflammatory Bowel Disease, and runs an active research programme into the mechanisms of gastrointestinal inflammation, including the pathogenesis of cancer immunotherapy-induced enterocolitis. He is also a primary investigator (PI) for clinical trials for new IBD treatments.
Mat Robinson, VP of Translational Biology at Microbiotica
Mat Robinson is VP Translational Biology for Microbiotica, responsible for understanding how the microbes interact with and impact the host, as well as the company's immuno-oncology program. Mat has more than 20 years' research experience across academic and industry. He previously led pre-clinical programmes and teams in many disease areas in the Oncology and RIA (Respiratory, Inflammation and Autoimmune) departments at MedImmune/​AstraZeneca. This included strategic roles in inflammatory bowel disease and immuno-oncology. In addition, he was part of the clinical develop teams for abrilumab, brazikumab and olcelumab, which delivered successful studies in ulcerative colitis, Crohn's disease and a number of oncology indications.
Prof. Marc-Emmanuel Dumas, Chair in Systems Medicine, Head of Section of Biomolecular Medicine, Head of Microbiome Network, Imperial College London
Marc-Emmanuel Dumas is biochemist and Chair in Systems Medicine at the Department of Metabolism, Digestion and Reproduction and the National Heart and Lung Institute at Imperial College London where he is heading the section of Biomolecular Medicine and the Microbiome Network. Professor Dumas develops novel research avenues in the microbiome field using metabolomics, targeting mostly metabolic and cardiorespiratory diseases but also chronic inflammation and cancer.
Dr Clare Trippett, Chief Technologist, CPI
Clare is a Chief Technologist at CPI, one of the UK Government's High Value Manufacturing Catapult centres that supports companies with development, scale up and commercialisation of new products and processes. Clare has over 15 years of industrial experience in bioprocessing, biotechnology and leading innovation and she is one of CPI's domain knowledge experts responsible for technical and strategic oversight of key technologies including microbiome therapeutics. Clare holds a PhD in molecular microbiology and an MSc in industrial biotechnology from Newcastle University.
Professor Denise Kelly, Investment Advisor, Seventure Partners
Professor Denise Kelly joined Seventure Partners, a European Leader in Venture Capital, in 2015 as an Investment Advisor to the Life Sciences Team and is focused specifically, on Human Microbiome investment opportunities, globally.
Prior to joining Seventure, Denise was Head of her Research Lab at the World-renowned Rowett Institute, University of Aberdeen, where she acquired over 20 years experience in gut microbiology and immunology. She was the (former) Founder Director, CEO and CSO of GT Biologics Ltd, one of the first translational spinouts, developing Innovative Microbiome-based Therapies. She is the main inventor on numerous EU and USA patent applications and during her career has collaborated with pharmaceutical and healthcare companies on several translational projects.
Denise holds a BSc and PhD from Queen's University, Belfast and an Emeritus Professorship from the University of Aberdeen.
Maik Luu, Project PI, University Clinic Würzburg and Scientific Project Manager for T2EVOLVE
Prior to this position, Maik undertook post-doctoral research, PhD and Masters training at the Philipps-University Marburg. Working in the overall area of regulatory aspects of T‑lymphocyte function, and recently on the modulation of CAR‑T cell potency by microbial metabolites, Maik's research links fundamental molecular mechanisms to the clinical perspective in relation to immunotherapy.