Innovation in Oligonucleotide Manufacture
Event Details
Start Date
Wed, 26 Apr 2023 09:00
End Date
Wed, 26 Apr 2023 17:30
Location
CPI, Medicines Manufacturing Innovation Centre, 1 Netherton Square, Paisley, Glasgow, PA3 2EF
Hosting
Join us for the ​'Innovation in Oligonucleotide Manufacture' Symposium hosted by CPI's Medicines Manufacturing Innovation Centre as we delve into the challenges and opportunities in the manufacturing of therapeutic oligonucleotides.
The pharmaceutical industry has an ever-growing interest in therapeutic oligonucleotides utilising a range of agents, including siRNA, antisense, and aptamers. This presents many challenges and opportunities for the manufacture of oligonucleotides, including capacity, scale, sustainability and cost. Current approaches rely on solid support-based synthesis, but the development of a range of alternative technologies offers opportunities to address some of the limitations of solid phase synthesis whilst also creating some new challenges.
This symposium led by CPI's Medicines Manufacturing Innovation Centre, intends to bring together key stakeholders from across the sector to highlight the emerging process technologies in the field and explore how those processes are best developed and exploited to drive successful manufacturing at scale.
At the event, you will hear from a range of industry, academic, government and regulatory speakers who will also outline some of the key challenges such as targeted delivery and the balance between efficacy and efficiency.
The conference will conclude with a panel discussion on the future of oligonucleotide therapeutics and will be followed by a networking reception.
Registration is now closed
Below you will find further information about the agenda, our sponsors, accommodation and directions to the venue.
To view the agenda, click on the text below
Thank you to our sponsors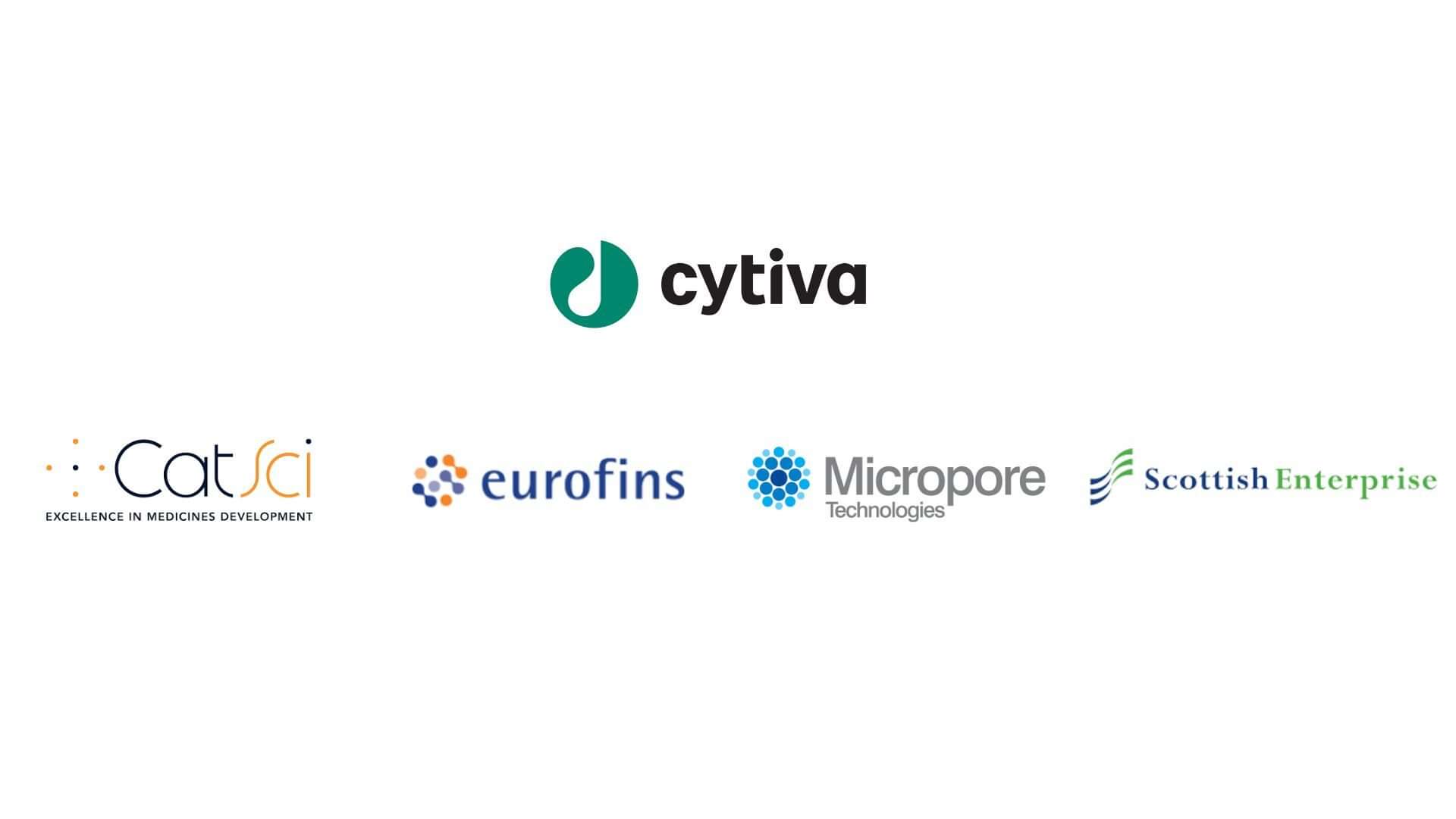 Directions to the Medicines Manufacturing Innovation Centre
CPI
's Medicines Manufacturing Innovation Centre is located in the Advanced Manufacturing Innovation District Scotland (
AMIDS
), adjacent to Glasgow Airport, at
1
Netherton Square, Paisley, Glasgow,
PA

3
2

EF
.
Travelling by car
The postcode is PA3 2EF, and there is free onsite car parking.

Click here to view map and directions to the Medicines Manufacturing Innovation Centre.
Directions: from M8 motorway both west and eastbound, exit at junction 28 for Glasgow Airport, this will take you onto Sanderling Road. At the roundabout take the second exit.

You will approach a second roundabout, take the first exit onto Abbotsinch Road. Then at the first roundabout, take the second exit, continue straight and you will approach a T junction, turn right, and the Medicines Manufacturing Innovation Centre will be on your right hand side.
Public transport
There are regular trains from Glasgow Central Station to Paisley Gilmour Street Station. From here take a taxi of approx. 5 – 10 minutes to the Medicines Manufacturing Innovation Centre site.
Coach
We have a coach leaving from Paisley Gilmore Street Station at 8:45am and from the Courtyard by Marriot Hotel, Glasgow Airport at 08:55am, before departing to the centre. Please email if you would like a place on the coach (and haven't aleady booked one).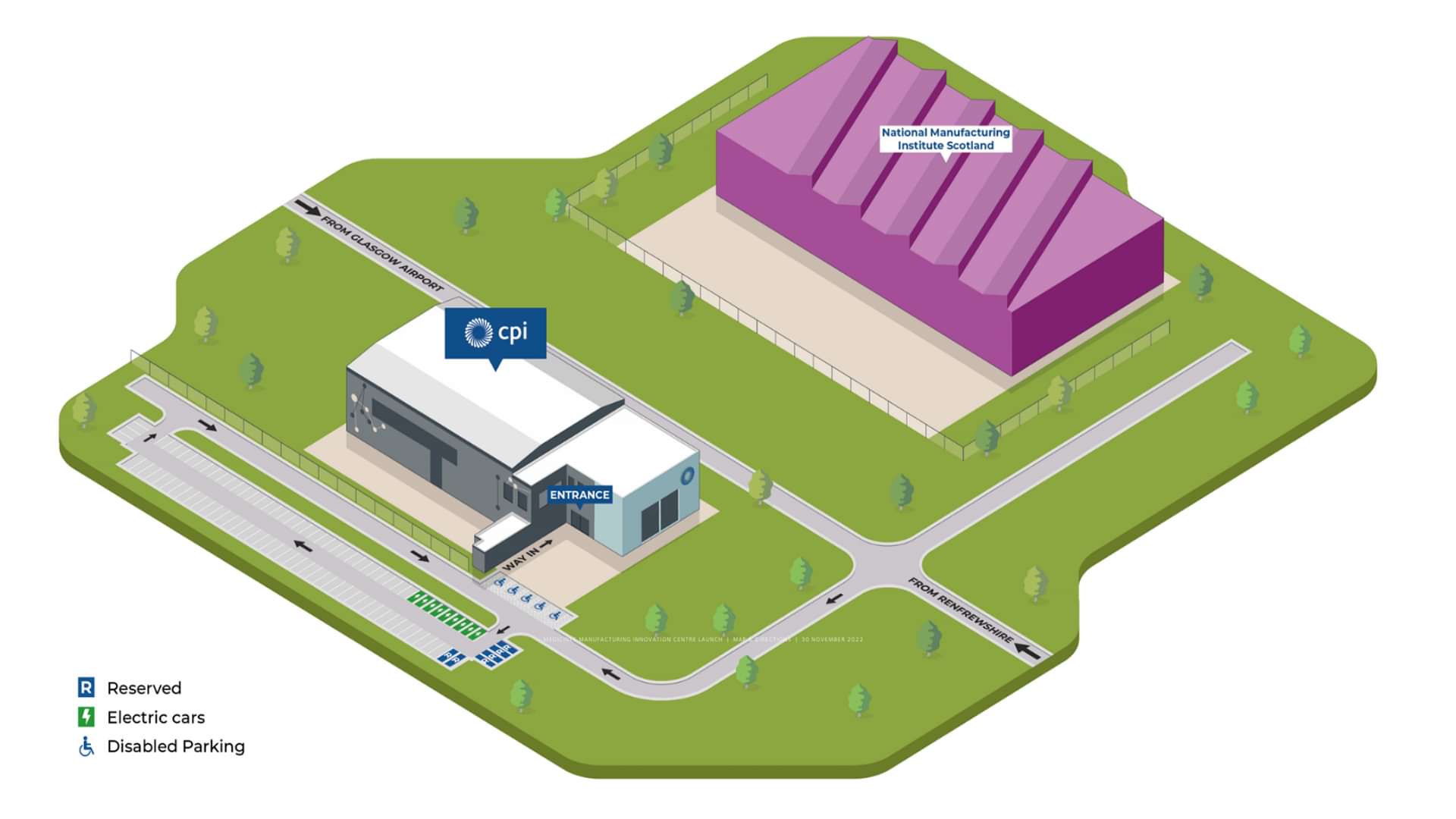 Hotels
Please click on the links below to view nearby hotels: