Creating the digital pharma factory of the future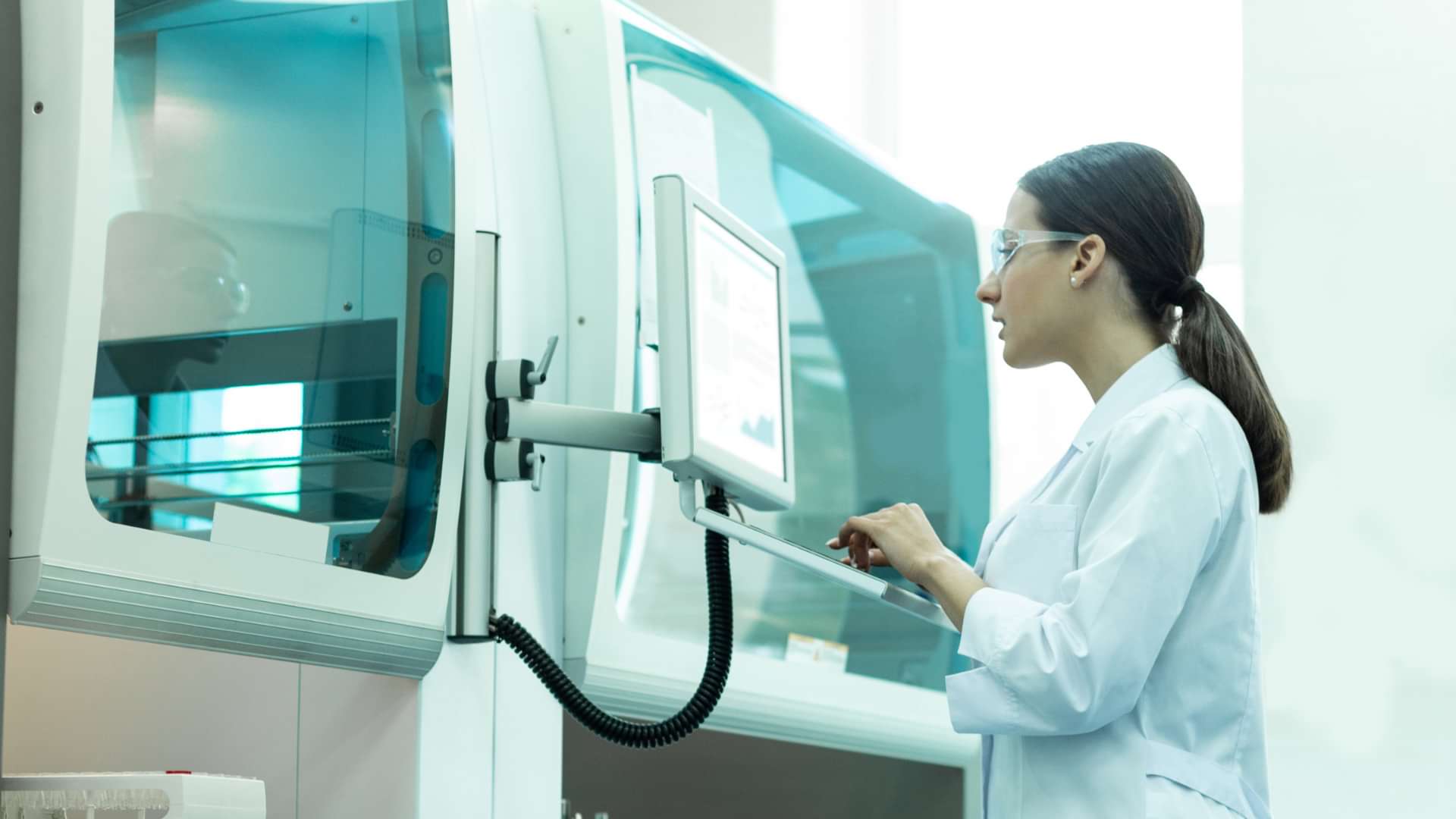 Events
By embracing industry 4.0 technology, pharmaceutical companies can become more agile, sustainable, flexible and efficient in order to deliver improved outcomes for patients and the environment.

Machine learning, artificial intelligence, and robotics have the potential to drive efficiencies, but integrating them into existing models presents many challenges for organisations.
To support industry to adopt digital manufacturing technologies, pharmaceutical companies and technology providers are invited to become a partner in the Medicines Manufacturing Innovation Centre's new Digital Grand Challenge, which aims to enable a digital future for pharma manufacturing.
Learn more about the new Grand Challenge, which will bring together the pharma industry in a pre-competitive environment to enable an end-to-end vision of a compliant digital systems architecture with frictionless connectivity. It will also overcome challenges faced by the pharmaceutical industry through a series of​'sprint' projects to drive economic growth, advance sustainable pharmaceutical manufacturing, and ultimately deliver patient benefit.

Join the webinar to find out more about:
The drivers and opportunities related to digital manufacturing in pharma
Our vision for the future: Phase

1

of the Digital Grand Challenge which will deliver Operational Technology hardware and software template architectures to support the implementation of novel digital manufacturing solutions
The benefits of addressing industry challenges collaboratively
Current pharma company and technology provider partners in the Grand Challenge, and how other companies can get involved.