Advanced connected medical devices and diagnostics: A CPI and University of Strathclyde partnership insight session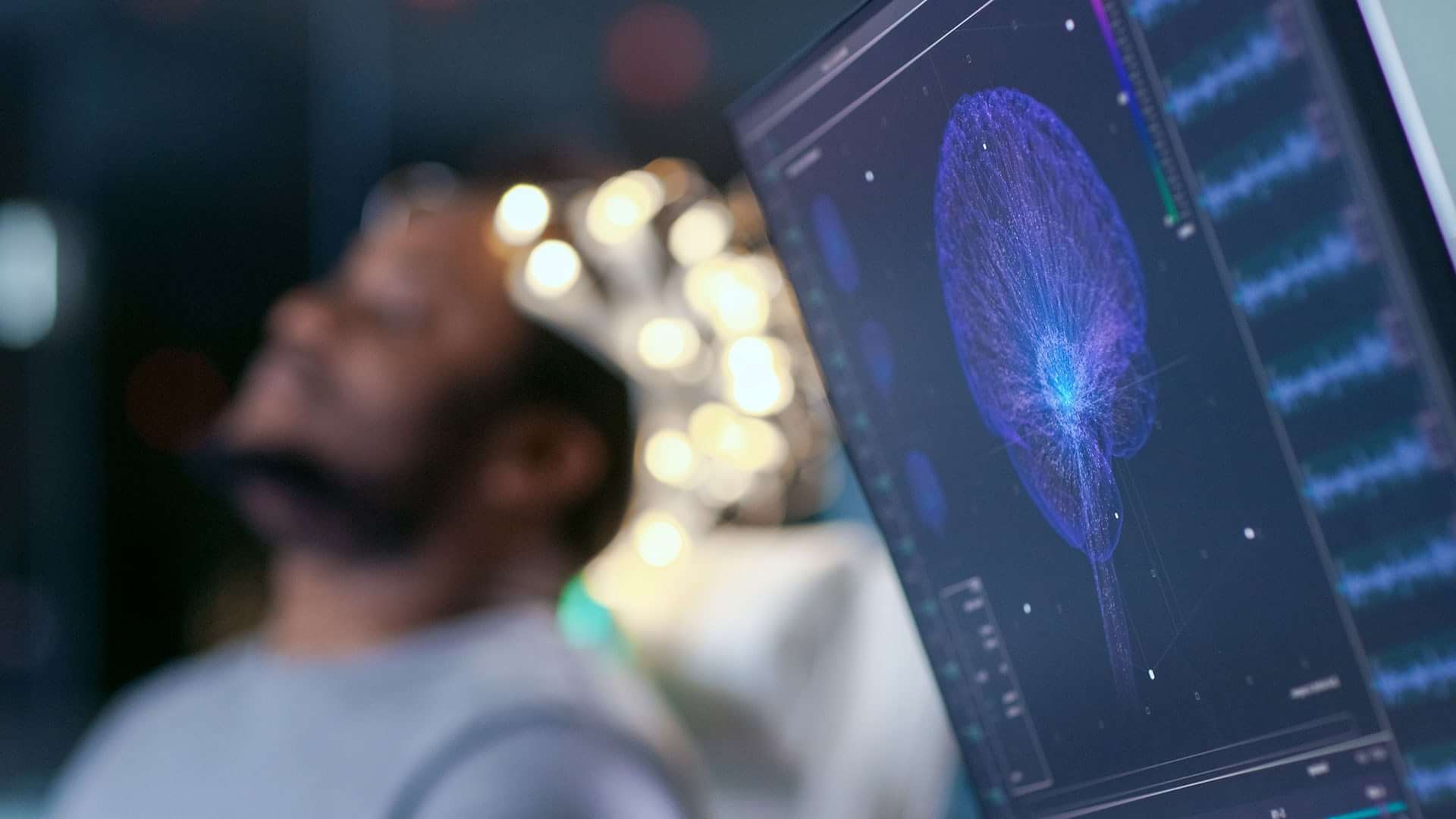 Event Details
Start Date
Wed, 23 Jun 2021 14:00
End Date
Wed, 23 Jun 2021 15:00
Events
Connectivity is transforming healthcare with an increasing emphasis on the earlier diagnosis of disease, empowerment of patients to monitor and manage their own long-term conditions, promotion of health and well-being through personalised apps and enabling delivery of care outside of traditional healthcare settings through remote monitoring.
This session will explore some of the technology challenges in this rapidly expanding area and highlight examples which are being developed to provide advanced solutions for diagnostics, imaging and remote monitoring.
This webinar is the second in a series of partnership insight sessions between CPI and the University of Strathclyde. Representatives from both organisations will showcase capabilities and discuss project ideation with a particular focus on collaborative project development.
Agenda/​Points for Discussion
We will talk about:
Introduction to the

CPI

/​University of Strathclyde strategic partnership
Addressing technology challenges through device and diagnostic design and development
The University of Strathclyde's work in advanced connected medical devices and diagnostics
Professor Patricia Connolly, Professor of Biomedical Engineering at the University of Strathclyde
Professor Patricia Connolly has worked across Europe in the medical industry and academia, researching and developing medical devices. Her work took her to Italy and Switzerland before she resettled in her native Glasgow on her appointment as Professor of Bioengineering at the University of Strathclyde. She is currently Director of Strathclyde Institute of Medical Devices (SIMD) which was launched in October 2006. In 2009 she also became CEO of Ohmedics, a spin out of the University of Strathclyde to commercialise her work on a pioneering wound moisture monitor to bring better wound management to patients. Professor Connolly's extensive experience in biomedical engineering, both at industrial and academic level, gives her the advantage of being able to see projects through from research and development to full commercialisation. Her focus has mainly been on medical diagnostics, and in recent years her research has focused on wearable sensors and point of care instrumentation, including minimally invasive monitoring systems. She has successfully developed a CE-marked device for remote wound monitoring, via Ohmedics Ltd, and is currently involved in clinical trials for neonatal monitoring at QUEH, Glasgow and wound infection sensors at Ayr Hospital.
Dr Mario Giardini, Reader, in Biomedical Engineering at the University of Strathclyde
Dr Mario Giardini currently holds a Senior Lectureship in Digital Health at the Department of Biomedical Engineering of the University of Strathclyde. Dr Giardini's research interests lie in the design of biomedical instruments on the frontier between optics, electronics, and medicine. His focus is on portable and field clinical equipment, medical equipment for challenging environments, sensing for robotic surgery and digital healthcare. This work is being undertaken on a global scale, to empower citizens to manage and improve health, live better lives, and to provide a pathway to healthcare equality and sustainability.
Dr Damion Corrigan, Reader, Biomedical Engineering, University of Strathclyde
Dr Damion Corrigan is a Reader at the Department of Biomedical Engineering at the University of Strathclyde. Dr Corrigan has core expertise in electrochemistry and device fabrication and his research aims to develop improved diagnostic tests for clinically important conditions such as, drug resistant bacterial infections, COVID-19, sepsis, cancer and epilepsy with a focus on sensor systems, from high value micro-fabricated arrays through to low cost devices for use in resource limited settings. Areas of particular interest include electrochemical and optical techniques, electrochemical impedance spectroscopy (EIS), micro-fabricated sensor systems and micro-electrode sensor arrays for multi target diagnostic assays.
Sophie Walton, Director of Strategic Partnerships, CPI
Sophie Walton is the Strategic Partnerships Director at CPI, which is part of the High Value Manufacturing Catapult. Within her role she seeks to develop high impact partnerships and collaborations with leading research- intensive Universities. She also works with regional stakeholders to support the development of major programmes that have the potential to leverage jobs and economic growth from technologies relevant to each region's strengths. Prior to this role she held various other complex business development and operational roles both within CPI and within several global scientific companies – notably becoming the Director of the National Industrial Biotechnology Facilities for several years at CPI, Global Accounts Manager for VWR International and Food and Beverage Manager for Millipore Bioprocess. Prior to this she spent some time in the laboratories at Cambridge Advanced Technologies Limited studying GM plant metabolic pathways, after obtaining a First- class degree in Biotechnology. Sophie holds several advisory and Board positions within the research and innovation ecosystem – currently for Prosperity Partnerships, Research Council Hubs and EPSRC Strategic Advisory Teams.

Cheryl McGee, Business Development Manager – MedTech, CPI
Cheryl recently joined the CPI Business Development team bringing expertise in the IVD arena.
With a MSc in Biomedical Science, Cheryl is a qualified Biomedical Scientist with her main expertise laying within Haematology and Blood Transfusion, practicing within County Durham and Darlington NHS Trust.
For the last 12 years, Cheryl has worked as a Key Account Manager and Solutions Architect for one of the top 10 In-Vitro diagnostics companies worldwide with strong awareness of the IVD and MedTech market place.
Ally Longmuir, Medical Technology & IVD Strategy Advisor, CPI
Ally recently joined the CPI team bringing expertise in the development of medical technology and IVD products and over 30 years engineering & design experience across a number of areas.
Prior to joining CPI, Ally was at J&J and Lifescan for 16 yrs where he was Director of R&D with responsibility for the strategic leadership of LifeScan's blood glucose monitoring development . He has a proven track record in design & manufacture of connected medical devices having launched many products on a global scale, creating solutions that bring improved patient care & benefits through outcomes driven innovation.

He has a BSc Hons in Electronics & Software Engineering and a strong background in the development of complex systems.
Dr Tom Harvey, Healthcare Photonics Lead, CPI
Dr Tom Harvey is currently the Healthcare Photonics Lead at CPI. His job is to assist companies with new medical technology product innovations for use in Healthcare markets, particularly those which are photonics-enabled. Tom has been with CPI for 7 years during which time his has worked in business development, project management and strategic marketing. Prior to that he was CTO for a company working on the manufacture of microfluidic devices and systems, flexible circuit boards, micro-optic components and flexible displays. Tom is a Fellow of the Institute of Physics and a member of the UK photonics leadership group.