Nanofacturing
Accelerating the development of nanopharmaceuticals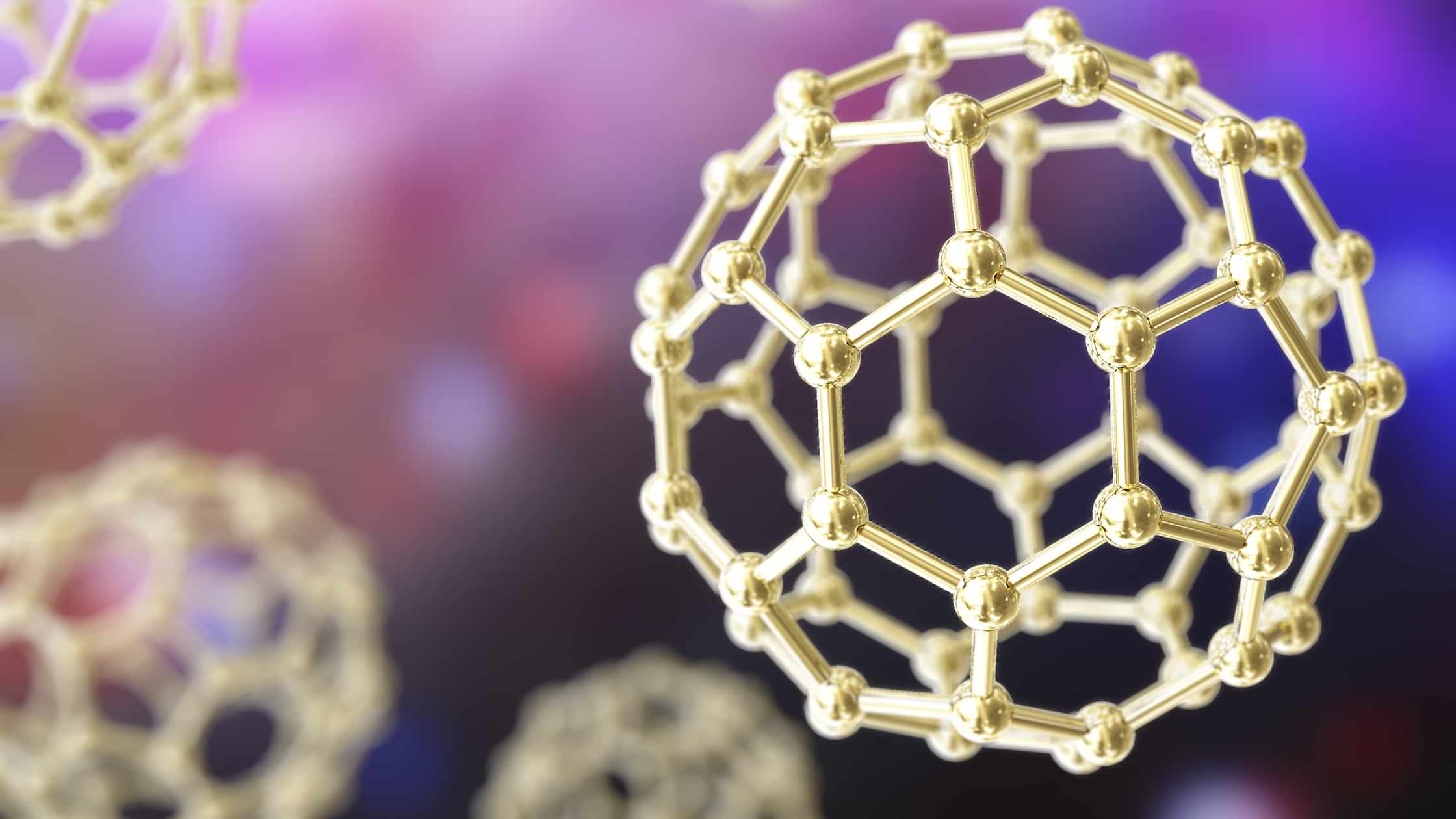 Scale up of glycan-coated gold particles
CPI has worked as part of the pan-European ​'Nanofacturing' consortium to develop new manufacturing methods and improve supply chain co-ordination for nanopharmaceuticals, to advance treatments for rare cancers, autoimmune diseases and viral infections.
The Nanofacturing collaboration has accelerated the development of nanopharmaceuticals with the goal of bringing more targeted and effective therapies to market quicker.
Specifically, the eight-partner project has centred upon the processing of glycan-coated gold nanoparticles. These small nanoparticles, which act as a carrier to therapeutic drugs, can pass across blood vessels to deliver medicine directly to diseased sites increasing their efficiency and reducing patient side effects.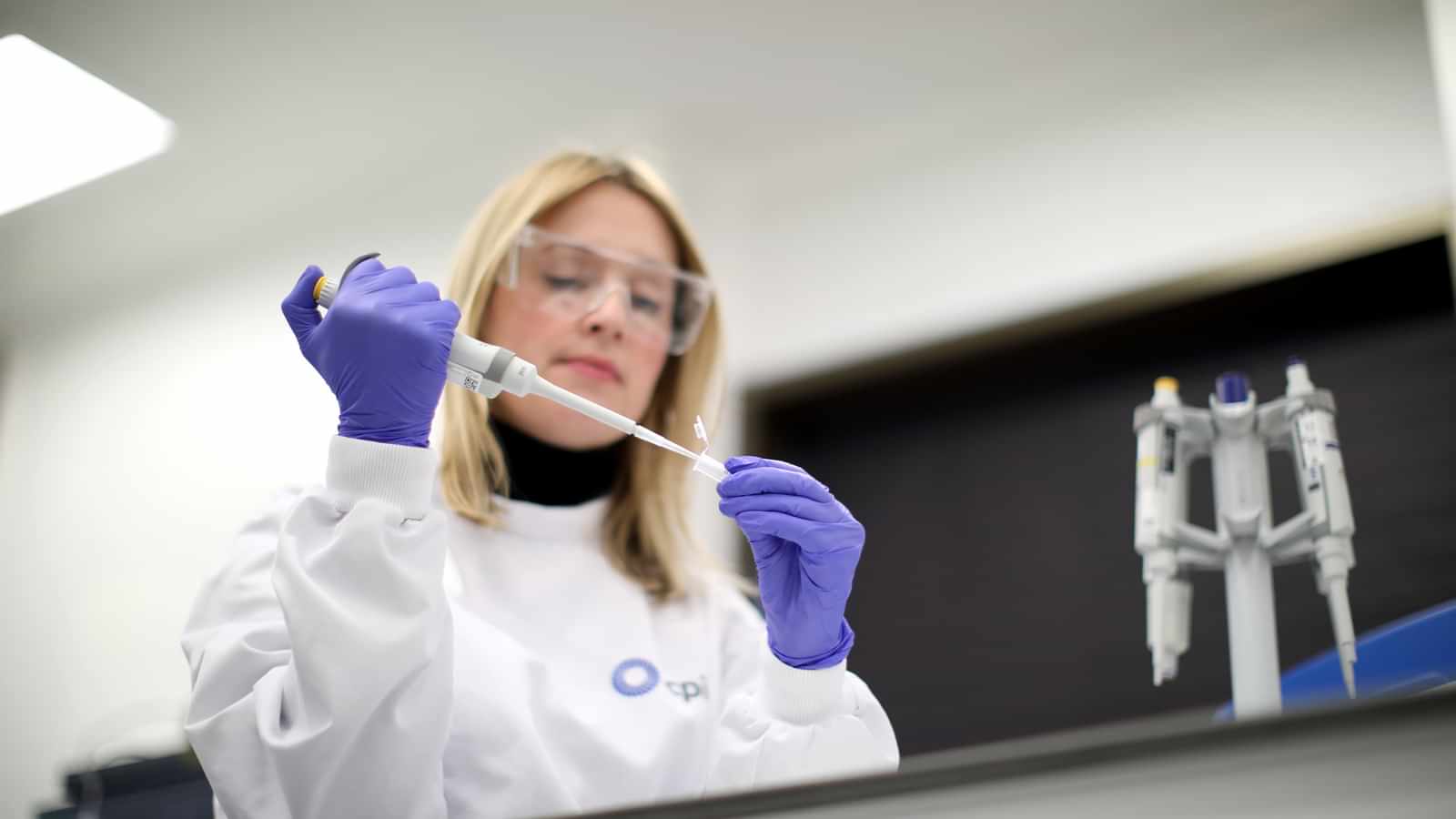 " This rapidly emerging technology has the potential to deliver drugs more effectively and in a kinder way to patients. Together, we have manufactured clinical grade gold nanoparticle treatments that are now being investigated in clinical trials. "
Areitio Junquera, Project Co-Ordinator – Midatech Pharma
Inputs

An input is a unique capability, service or method of support that was provided, such as equipment or expertise.
Bid writing and consortia building
Facilities and equipment
Technical knowledge and expertise
Research and development
Process development
Regulatory support
Outputs

An output is the result of the work, such as an experimental finding, an actual product or a pilot demonstrator.
Creation of an end-to-end supply chain

TRL

progression

4

 – 

7

Scaled up process created
Creation of a pilot manufacturing line

&

large-scale sterile production facility
Reduced manufacturing costs
More environmentally friendly process
Outcomes

An outcome arises from implementing the outputs, for example, a profit, an investment, providing jobs or delivering societal benefits. Outcomes continue once an innovation has been implemented and deliver benefit every year.
Open access pilot manufacturing line created
Increased regulatory understanding allowing products to be commercialised quicker
Nanopharmaceuticals for brain

&

liver cancer now progressing through clinical trials
£

13

.

4

m private funding raised by Lead Partner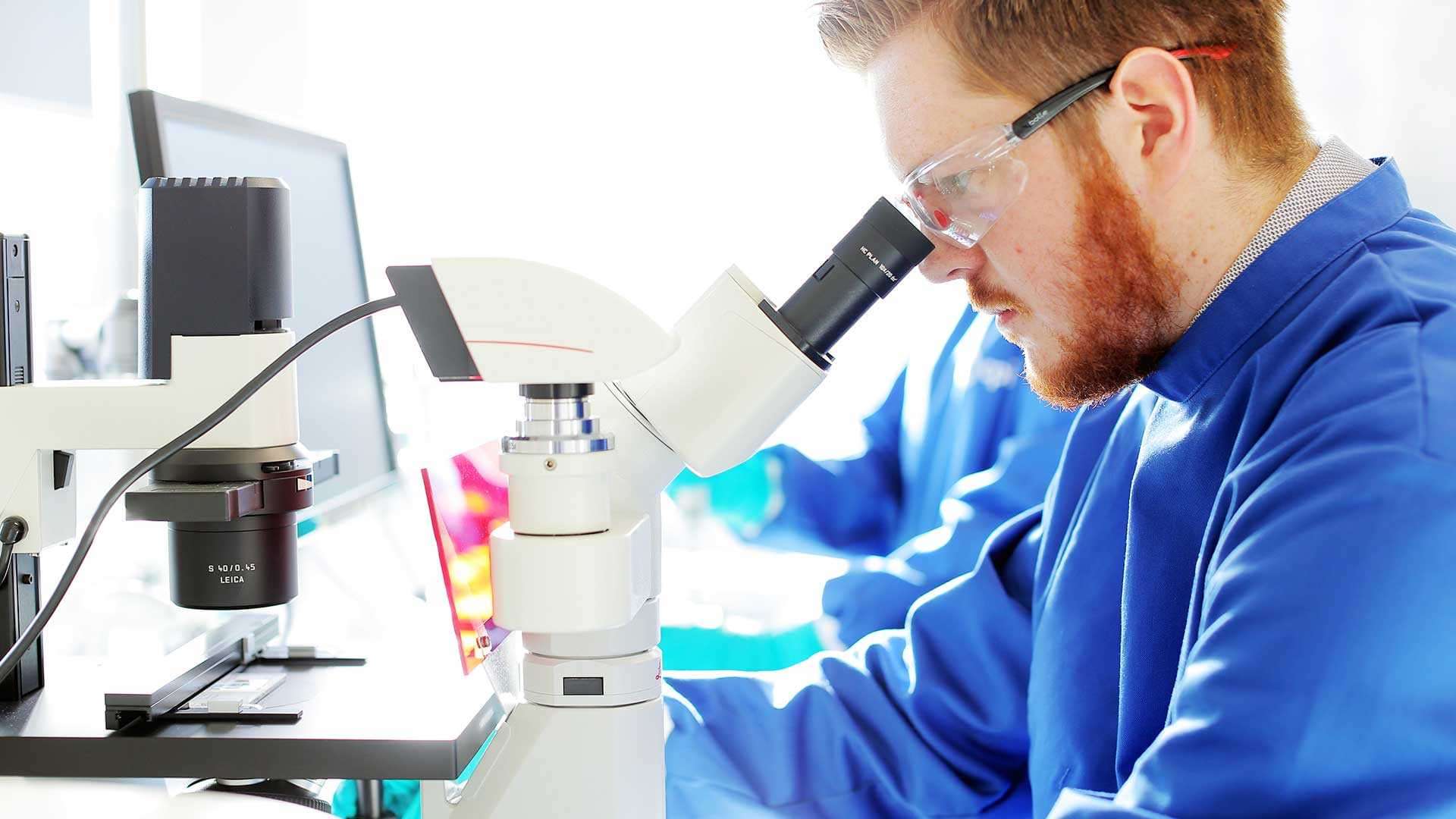 There are currently a wide range of nanopharmaceutical products in development across Europe, however very few of those are available to patients, due to a lack of success translating ideas developed in the laboratory, through to final marketed product.
Development of these life changing medicines has faced a number of challenges, with scale-up of production from laboratory scale to clinical trials hampered by a lack of pilot manufacturing capacity and supply chain infrastructure. High development costs have also prevented SMEs from taking nanopharmaceutical development programmes through to market.
Additionally, a greater understanding of how nanomedicines work within the body was required to navigate through a complex regulatory environment.
The Nanofacturing project has addressed these barriers by developing clinically compliant, sustainable manufacturing processes capable of taking products, including glycan-coated gold nanoparticles, through to pre-commercial manufacture and into clinical trials.
CPI conducted extensive process development activities, utilising facilities and expertise from across both our Biotherapeutics and Formulation capabilities. This has resulted in a scaled up process, capable of producing the quantities of product required to take these lifesaving medicines through to clinical trials.
The project culminated in the creation of a nanopharmaceutical manufacturing pilot line, based in CPI's National Formulation Centre in Sedgefield, County Durham. The pilot line can be accessed by organisations within the EU, to enable future nanomedicines to be scaled-up more quickly and cost effectively.