Sowing the Seeds to Success using Degree Apprenticeships
Degree apprenticeships are offering CPI the opportunity to develop, nurture and grow a more qualified workforce.
Degree apprenticeships are offering CPI the opportunity to develop, nurture and grow a more qualified workforce aligned to our future strategy.
CPI has quickly recognised that business success and the ability to deliver high quality work to clients depends upon having competent and motivated employees who have the skills, experience and knowledge to deliver on projects and targets.
Apprentices are a key part to CPI's ongoing growth and success and they provide a practical option to developing our workforce of the future with the right balance of academic study and workplace experience. Jodie Coe, People Development Director at CPI agrees saying;
Apprenticeships offer an alternative study option and career pathway to other more traditional routes of academic study. Especially now with the introduction of the degree apprenticeship and the ongoing development of level 7 and 8 apprenticeships. The importance of apprenticeships in creating a highly skilled workforce is invaluable.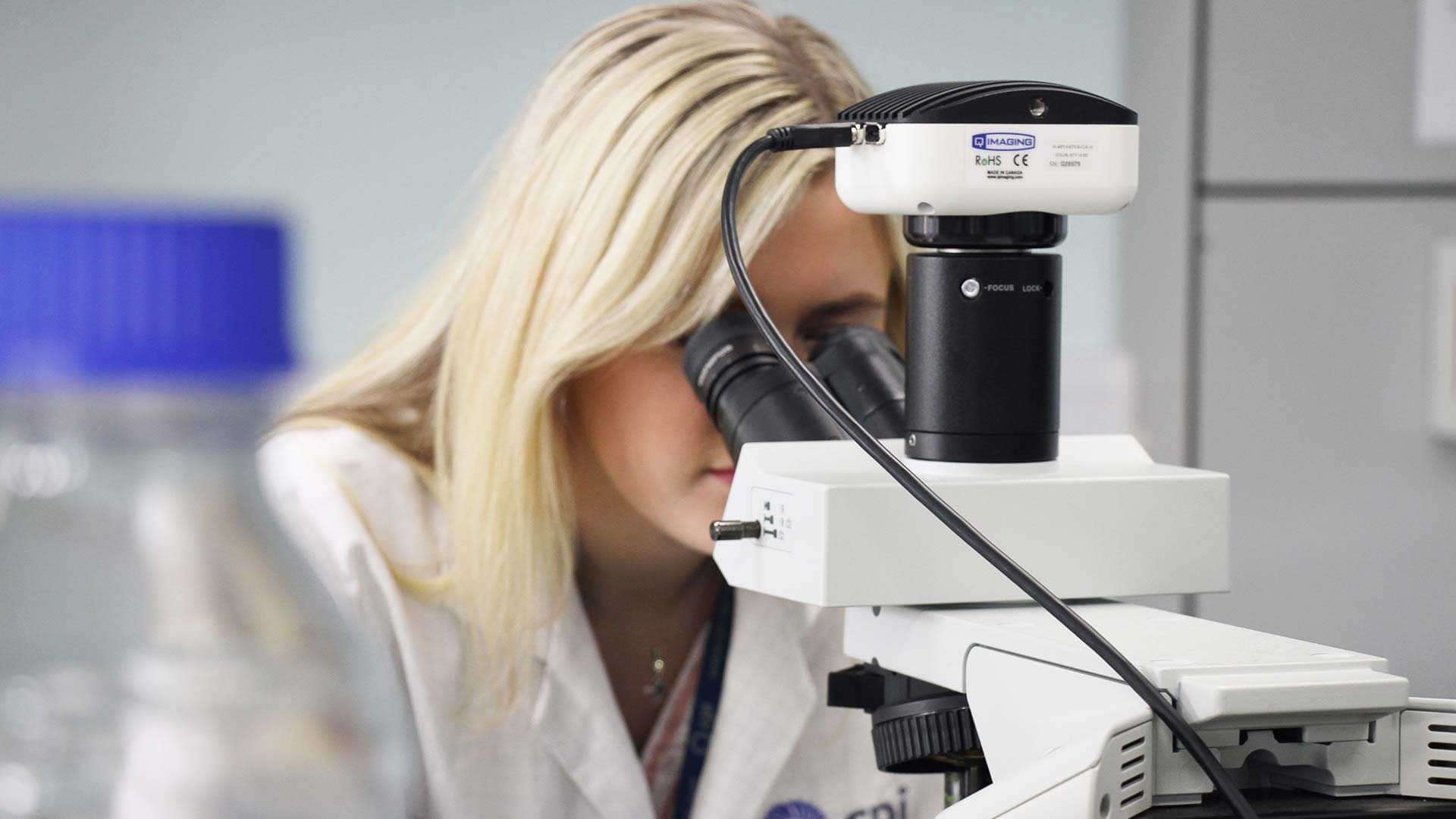 Back in 2016 CPI embarked on a new apprenticeship journey — launching its first roles on a degree apprenticeship. Together with Teesside University, Cogent Skills and Fujifilm Diosynth Biotechnologies we started the journey into the unknown to start a cohort on the new degree level Laboratory Scientist Standard.
A huge selling point of the degree level apprenticeships are not only that the apprentices can earn a wage, gaine practical work experience but that they can come out with a degree completely debt free!
These degree level apprenticeships have opened up a new level of options for the development of our future staff. It offers a much broader range of professional skills and academic knowledge that wasn't previously available on the level 3 frameworks and standards. The option to ​'grow our own' graduate scientists with five years of technical experience and on-the-job training was too good for us to turn down.
Ben Gay and Oliver Scott are now well into their second year of a five year programme and are thriving not only academically but within the labs at CPI. The management team have been so impressed and thrilled with their progress and how they have integrated into the team at our National Biologics Manufacturing Centre in Darlington that we plan to recruit two more degree level apprentices to start in October 2018.
When asked what the best part of his apprenticeship was, Oliver Scott said;
Ben Gay summed up his first year experiences as an apprentice at CPI which you can watch…
The degree apprenticeships offers the potential to start breaking down financial barriers in accessing higher education. CPI is based across 4 sites in the North East of England and as part of the High Value Manufacturing Catapult we are more than aware of our social responsibility to support the local and UK economy and help to grow the next generation of highly skilled scientists and engineers.
CPI currently employs twelve apprentices across the business at varying stages of their journey. Three of those apprentices have already been promoted and offered contracts.
Michael Stokes has been a true success story on CPI's apprenticeship programme, having started with the organisation in 2014 as a level 3 Electrical Apprentice, Michael fast became a vital asset to the Engineering Team within CPI. He is now a permanent Equipment Technician and studying his level 4 qualifications with the option to progress onto the degree apprenticeship this September if he chooses. Watch Michael's story;
With the ongoing development of new apprenticeship standards Amy Smith, L&D Manager at CPI added ​"The Life Science and Industrial Science Trailblazer group continues to develop new and improve current standards to ensure they are ​"fit for purpose" reflecting the needs of todays and future industry."
The future of apprenticeships is exciting and CPI are delighted to be part of the journey!
Enjoyed this article? Keep reading more expert insights...
CPI ensures that great inventions gets the best opportunity to become a successfully marketed product or process. We provide industry-relevant expertise and assets, supporting proof of concept and scale up services for the development of your innovative products and processes.
Stay updated with our insights by signing up to our newsletter