Shining light on Healthcare Photonics
Following the launch of CPI's new National Healthcare Photonics Centre, Tom Harvey, Healthcare Photonics Lead at CPI, looks at the facility's long-term potential to support the medical technology (medtech) and healthcare markets.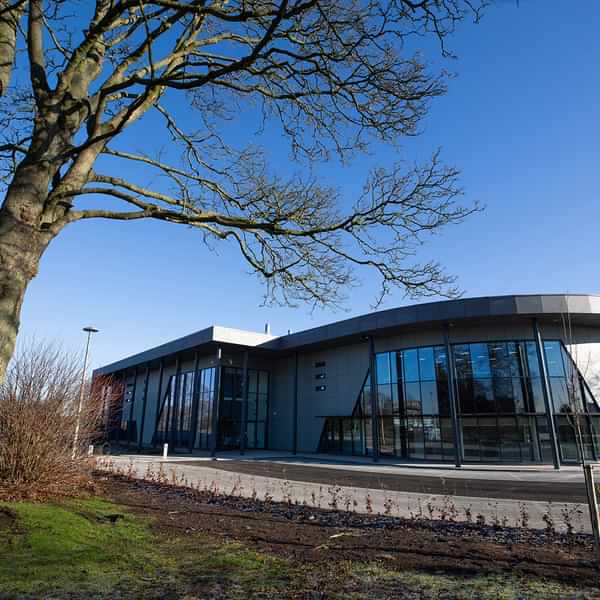 Following the launch of CPI's new National Healthcare Photonics Centre, Tom Harvey, Healthcare Photonics Lead at CPI, looks at the facility's long-term potential to support the medical technology (medtech) and healthcare markets.
Photonics is a key enabling technology used in a range of markets, bringing £13.5bn of additional value to the UK economy*. The photonics industry has consistently outperformed overall UK manufacturing growth over the last six years. Although photonics underpins everyday items like the smart phone, a device which most people use every day, the term photonics itself is still not in widespread public use. So, what is photonics?
Photonics is the science and technology of generating, controlling, and detecting photons, which are particles of light. The camera in your phone and the fibre optic communications networks which deliver the internet and mobile data communications depend upon photonics technologies. Less well known but equally important, photonic systems are key to how autonomous driving vehicles see for themselves and lasers are used in the manufacture of many different products, increasing replacing other methods for cutting, drilling and welding. In healthcare, photonics is a useful, rapid and non-invasive method for diagnosing and treating disease. Overall, photonics is one of the fastest-growing high-tech industries worldwide. According to a recent report from the UK's Photonics Leadership Group*, the UK photonics industry is now equivalent in size to the UK pharmaceutical, fintech or space industries*. The critical role that light plays in next-generation products and manufacturing processes reflects the continued growth of the sector and is a key driver in the decision by CPI to invest in this enabling technology.
With support from the North-East Local Enterprise Partnership (NELEP) via the Northern Powerhouse Local Growth Fund, CPI has established the National Healthcare Photonics Centre at NETPark in County Durham. This visionary £7.9m facility plays a crucial role in augmenting the photonics industry's regional, national and global growth by removing market barriers to enable more efficient technology adoption. Companies developing photonics-based products for healthcare and medtech markets face highly-specific entry challenges, such as long development cycles, high levels of regulation and crossing the infamous ​'Valley of Death.' This is the phase where research needs to be turned into a working prototype and is often cited as a key roadblock to the transformation of new discoveries and research into useful and innovative products. The new facility provides the support companies and academic partners need to overcome these challenges and to result in innovative healthcare solutions being available to patients.
The centre was launched in March 2019 and provides a hub for work on innovative methods for disease diagnosis, imaging systems including endoscopy, and a variety of light-based treatments along with business support for partners to take their products through the necessary steps to commercialisation.
The state-of-the-art capability includes specialist laboratories for optics, electronics, life science, medical device testing and development work, complete with pilot manufacturing space that will allow companies to scale up their products with reduced risk and accelerate their commercialisation in the medical technologies market. Applications of the technologies being developed at CPI range from building an LED illumination system to test photoactive compounds, to new biomedical imaging devices for rapid diagnostics. Crucially, the facility will allow these new innovations to be manufactured at the quality and consistency required for entry into clinical trials. Another key aspect of the facility is the focus on health economics and regulatory affairs, which research shows is one of the biggest challenges facing companies trying to navigate the process from lab bench to market.
Only 1.4% of UK photonics manufacturing revenue is currently generated in the North-East. But, by providing expertise in photonics, CPI's new capability actively builds the region's knowledge economy while helping companies of all sizes bring new products to the healthcare market and enabling academic groups to spin-out companies with a higher chance of success. Mirroring the achievement of other CPI capability builds, the new centre provides companies with an opportunity to cluster together. This brings advantages to small companies who benefit from economies of scale and knowledge sharing.
Healthcare is an important part of the North East of England's regional economy and synergies with the National Healthcare Photonics Centre were identified from the start. For instance, the Centre for Ageing and Vitality, at Newcastle University, provides skills in key areas of healthcare with world-leading expertise in genetics and stem cell research.
In the development of novel treatments, the North-East leads the way in clinical trials, with Newcastle University and Newcastle upon Tyne Hospitals NHS Foundation Trust, recruiting the largest number of patients for clinical trials in the country, a feat it has achieved for the last seven years.
By supporting CPI's development, the North-East LEP has invested in innovation and future technology, which will deliver long-term results for the region's economy. The new centre, which is unique in the UK, has the potential to cement the North East as a leading light in the photonics industry.

Companies who would like to see the new capability for themselves can join us for the upcoming Open Day on Tuesday 26th November, register your interest in the event.
* Photonics Leadership Group report July 2019 https://​pho​ton​ic​suk​.org/​r​e​v​o​l​u​t​i​o​n​i​s​i​n​g​-​o​u​r​-​w​o​r​l​d​/​u​k​-​p​h​o​t​o​n​i​c​s​-​o​utput
Enjoyed this article? Keep reading more expert insights...
CPI ensures that great inventions gets the best opportunity to become a successfully marketed product or process. We provide industry-relevant expertise and assets, supporting proof of concept and scale up services for the development of your innovative products and processes.
Stay updated with our insights by signing up to our newsletter