Playing a PragmatIC role in Necomada Project
Have you ever walked around the supermarket produce department and noticed the reductions table, its contents a visual cue to erroneous stock checking and a miscalculation of customers' tastes?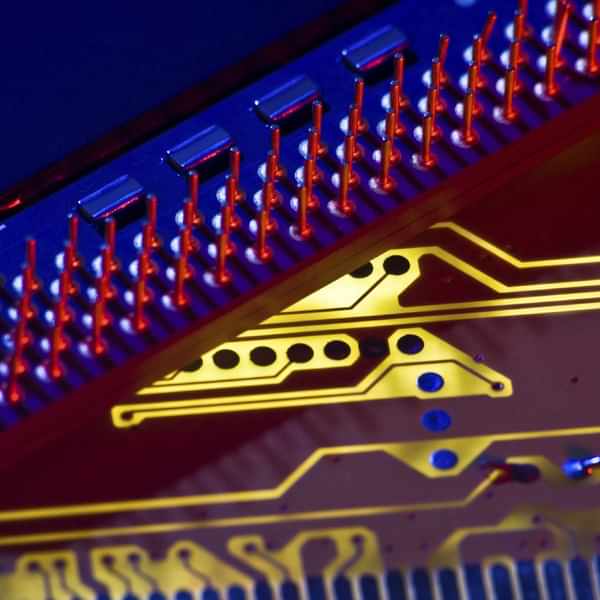 Have you ever walked around the supermarket produce department and noticed the reductions table, its contents a visual cue to erroneous stock checking and a miscalculation of customers' tastes?
But what about the stock you don't see, the goods regularly wasted in-store for failing to live up to their best before tag?
What about those things you do buy and subsequently see their edible credentials evaporate in the days after purchase?
However, what if there was a way to combat this waste, to monitor goods so closely that you could identify the temperatures they have been exposed to, check whether they have been dropped in transit and if they remain fit to eat?
The example of supermarket wastage could easily be interchanged with, for example, the retail sector and the frustrations of clothes shopping and that elusive, missing size on the hangers.
Imagine the greater convenience if a retailer could use printed electronics to monitor real-time information on stock levels to ensure garments of all sizes are on all of the rails, all of the time.
But this potential could be extended further still.
Many of us will have already engaged with smart speaker devices, such as Amazon's Alexa, but what about other aspects of our lives? The potential for anti-counterfeiting and monitoring measures on pharmaceutical goods through the use of Radio-Frequency Identification or Near Field Communication tags – which have the capability to alert patients to take their medicine – is one exciting area.
These tags are linked by the Internet of Things (IoT), a network of physical devices, embedded with sensors, which enable appliances to connect, collect and exchange data.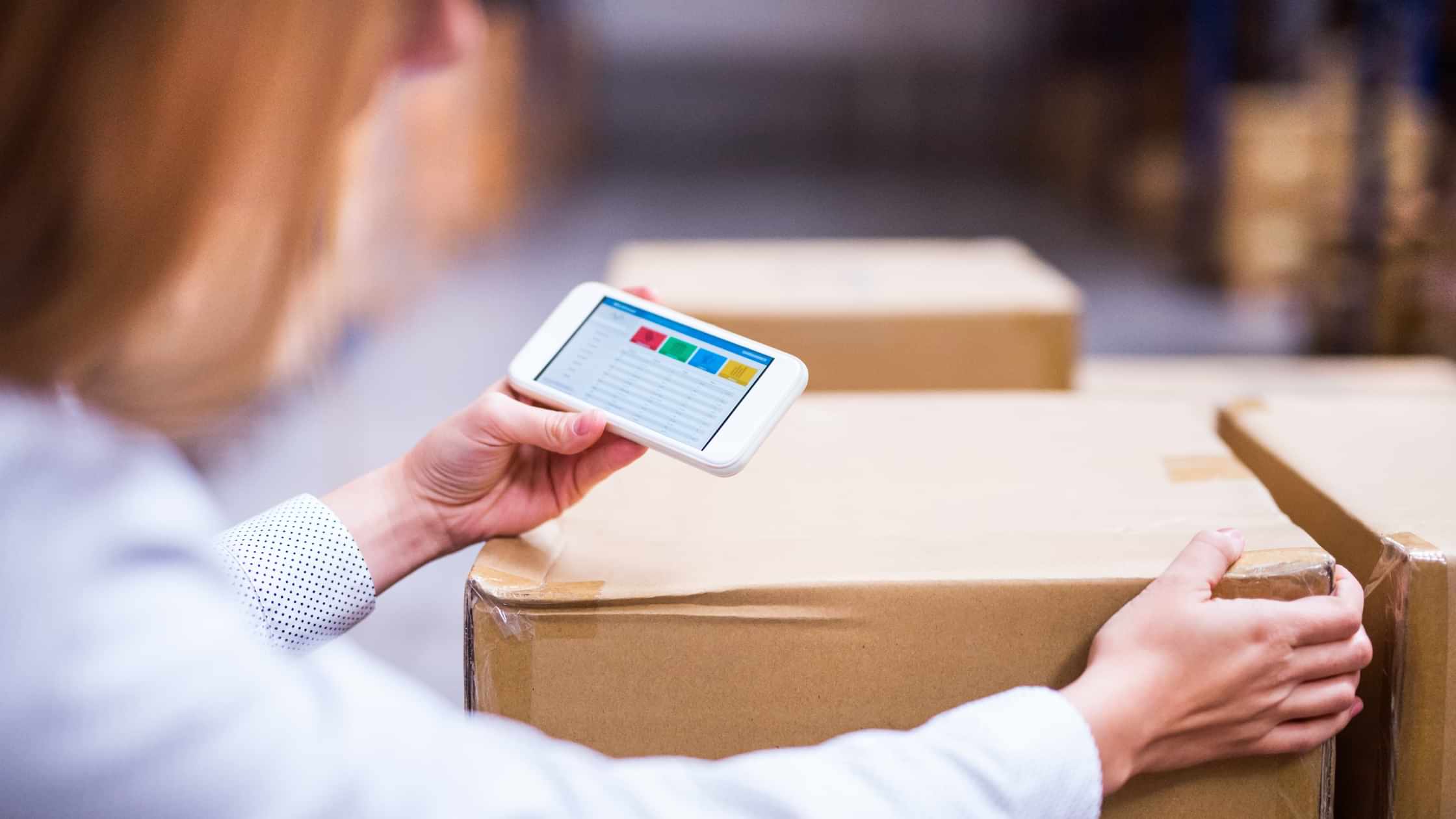 The race has been on to develop technologies that make electronics as easy and cost-effective to produce as packaging, cartons, magazines, books, labels – all of which may end up with printed electronic tags in future.
This world of intelligent packaging requires robustness and low-cost, and integral to its development are projects such as Nano-Enabled Conducting Materials Accelerating Device Applicability (NECOMADA).
The 12-strong European collaboration is developing advanced functional materials to deliver customised conductive inks and flexible adhesives, compatible with volume manufacture of hybrid and large area electronics, to address key material challenges inherent in realising the potential of IoT.
The new and novel manufacturing processes delivered through NECOMADA will support IoT opportunities initially within the packaging, healthcare and home appliance sectors, with the project's ultimate aim to use this line as an open-access facility for commercial use.
The overall objective of NECOMADA, which has received funding from the European Union's Horizon 2020 research and innovation programme, is the delivery of conductive inks and adhesives compatible with Roll-to-Roll application on flexible substrates via a pilot line featuring high speed printing and/​or pick and place conversion.
These printed flexible electronics will enable manufacture of inter alia devices for Machine-to-Machine Communication devices, such as NFC and RFID.
The NECOMADA pilot line vision is working to integrate, develop and optimise the materials set required to print advanced functional materials conveying customised thermal and electrical properties. It will also specifically develop a new set of multi-functional nano-enabled electrically conductive adhesives and printable conductor inks suitable for upscale Roll-to-Roll manufacture.
Furthermore, the project will develop integrated print and assembly capabilities, to enable the use of the materials set in a pilot-scale environment, and validate market performance of NFC and RFID devices with established industry leaders.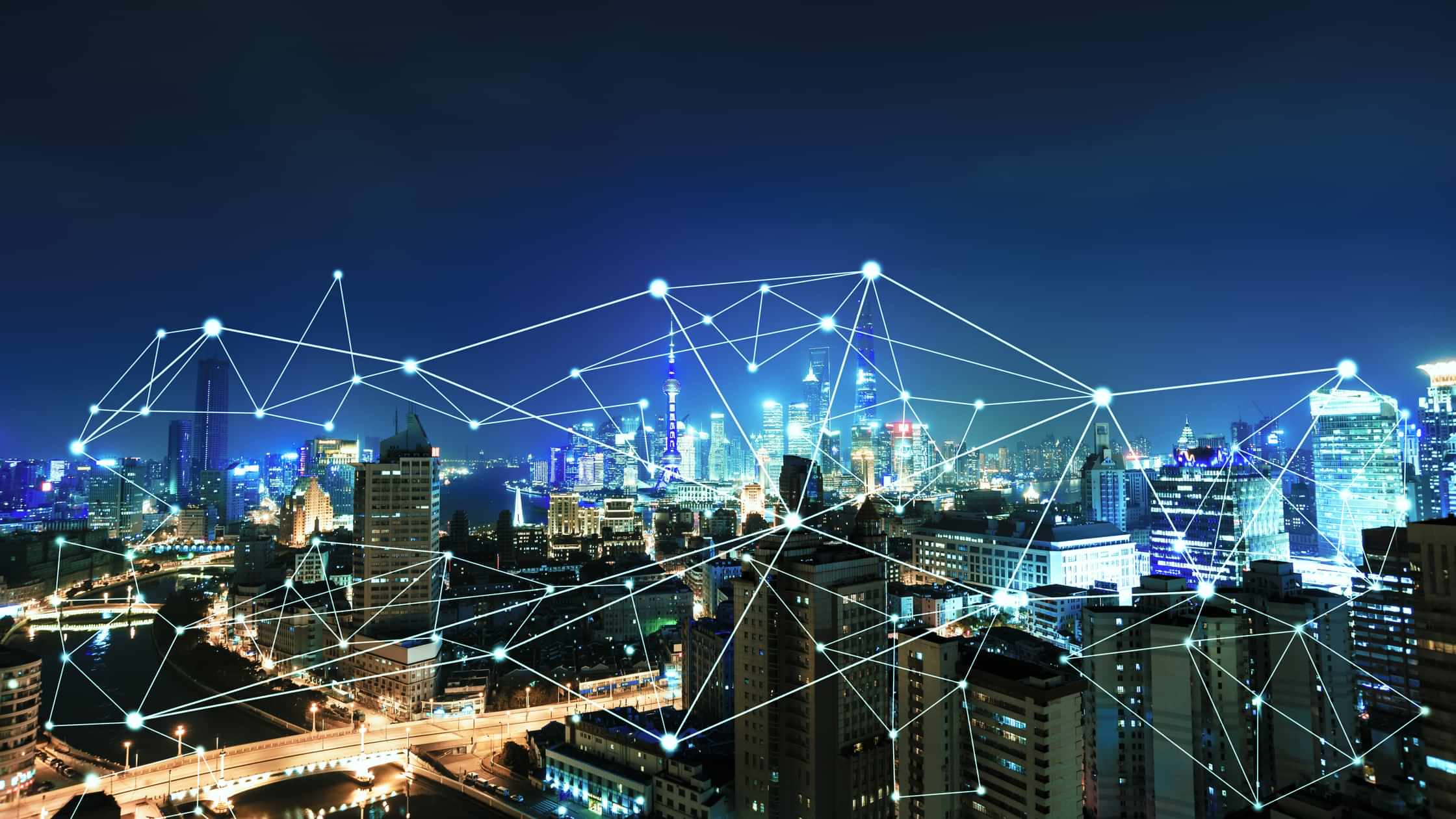 The 12-partner strong NECOMADA collaboration is led by CPI and includes PragmatIC as one of its partners. A world-leader in ultra low-cost electronics, PragmatIC's flexible integrated circuits (FlexICs) open up opportunities for introducing intelligence and interactivity into everyday items, enabling smart packaging, smart labels and smart objects that can engage with consumers and their environments.
The company's role in NECOMADA is focused upon working with end customers to define the use cases and technology specifications to be delivered within the project.
PragmatIC will then design, develop and produce FlexICs to achieve the target specifications, and support other members of the consortium on systems integration.
Here, Richard Price, PragmatIC Chief Technology Officer, highlights the company's work on NECOMADA and looks at the increasing promise of the Internet of Things.
Our unique technology delivers flexible chips (our FlexICs) as alternatives to the standard, conventional silicon chips. FlexICs are thinner than a human hair, low-cost and can easily be embedded into everyday objects. By introducing intelligent electronics into commonplace items we enable the potential for trillions of smart solutions across a wide range of sectors.
During the project, PragmatIC and CPI will use the latter's state-of-the-art equipment, such as its Mühlbauer machine, to assemble the FlexICs into inlays, or tags, for supplying into NECOMADA.
It is important to optimise the whole tag cost and as FlexICs are designed for use with single metal layer antennas, this provides a further reductions compared to the conventional tags.
This co-operation will also permit greater analysis of the adhesive that bonds the FlexIC to the antenna.
In addition, we are engaged in other activities linked to the dissemination and exploitation of the technology, plus support for other members around systems integration.
What we provide is a low-cost way of making RFID chips with unique IDs. When embedded in an object (package, game, or other), they can connect to the internet and communicate their ID. Our technology delivers the possibility to scale to very high volumes in cost sensitive applications. So it's not just about the low-cost, it is also about delivery of capacity to meet the projected demand.
CPI started working with PragmatIC in 2012. PragmatIC was keen to develop its basic proof-of-concept process for making transistors on flexible substrates into commercially viable products.
During the early stages PragmatIC needed access to the tools and support to advance its novel technology and carry out concept process scale-up, for this PragmatIC used CPI's state-of-the-art facilities and tapped into their expert knowledge.
This relationship has helped PragmatIC to significantly increase reliability and production throughput. The technology has now gone beyond pilot production and developed into an automated end-to-end bespoke manufacturing line which we call FlexLogIC®. This revolutionary ​"fab-in-a-box" system allows low capital investment to develop FlexICs and delivers high volume production capacity.
The number of intelligent devices we come into contact with every day is exploding, we all have smartphones which we used also now to pay for goods and transport, there are more and more smart devices in the home, e.g. speakers, heating control systems, connected mirrors, etc., plus the larger items in our lives are getting smarter too (think of all the electronics in our cars these days).
Add onto that the number of new products in the wider environment, for example in smart cities and industrial applications. All of these are loosely called the Internet of Things. What commonly links these is that they are all high value goods.
More modestly priced items are also getting connected: we have seen Malibu's connected bottles, connected pharmacy and personal care products recently. This has been enabled because the price of the electronics has come down, plus there are better software packages available. The latter is really important, since as always, it's about the data.
There is no sense in connecting things just for the sake of it – there has to be some purpose. Different stakeholders benefit from different data sets: the consumer can benefit from accessing a richer set of information about the product, knowing its provenance, validating its authenticity, recycling information etc, and the brand owner can calculate which of its products resonate with which demographics, cross and up-sell, build loyalty, ratify its supply chain and many more.
There is a huge potential to expand this to more and more items, if we can get the solution price right and have sufficient manufacturing capacity – exactly what we are trying to do with this project.
Enjoyed this article? Keep reading more expert insights...
CPI ensures that great inventions gets the best opportunity to become a successfully marketed product or process. We provide industry-relevant expertise and assets, supporting proof of concept and scale up services for the development of your innovative products and processes.
Stay updated with our insights by signing up to our newsletter