Highlights from our National Formulation Centre Launch
Our new, state-of-the-art National Formulation Centre opened in March. Here are some of the highlights from the day.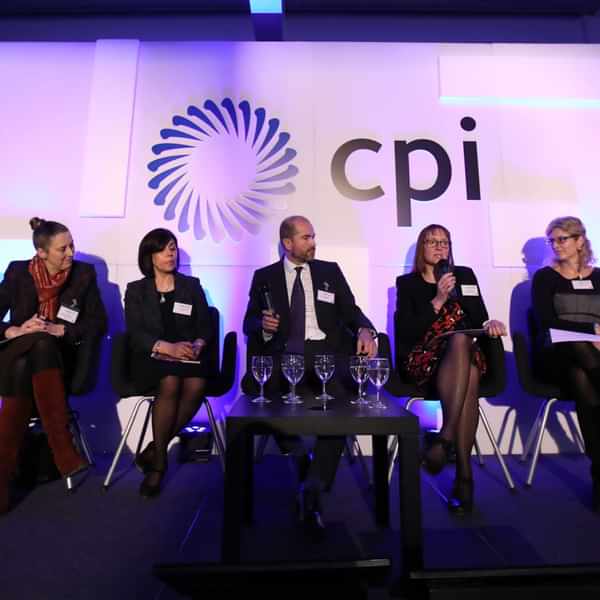 Our new, state-of-the-art National Formulation Centre opened in March at NETPark, in Sedgefield, County Durham.
To mark the occasion, we invited key industry leaders to the new building for an event exploring the importance of innovation in formulation.
Presented below are just some of the highlights from the fantastic day.
So, what is formulation, and how will
CPI

's National Formulation Centre help the industry?

Formulation involves the creation of multi-component, often multi-phase products, which are abundant across markets such as healthcare, personal care and food and drink. However, for companies developing formulated products, challenges such as up-scaling, advancing technical knowledge and optimising downstream processing can be difficult to overcome.
Why is the formulation industry so important to the
UK

?
Who is the National Formulation Centre for?
CPI's National Formulation Centre facilitates cross-sector collaborations for successful innovation.
Knowledge partners — the academics who find it surprisingly hard to transfer insight and knowledge beyond the lab and into the hands of big industry.
SMEs – they have brilliant molecules, materials, software and hardware, but find it difficult to be heard amongst the crowd.
Big corporations – they can tell us what the market demands, but need to be provided with the reality of the innovation process, and the means to deliver what is really needed.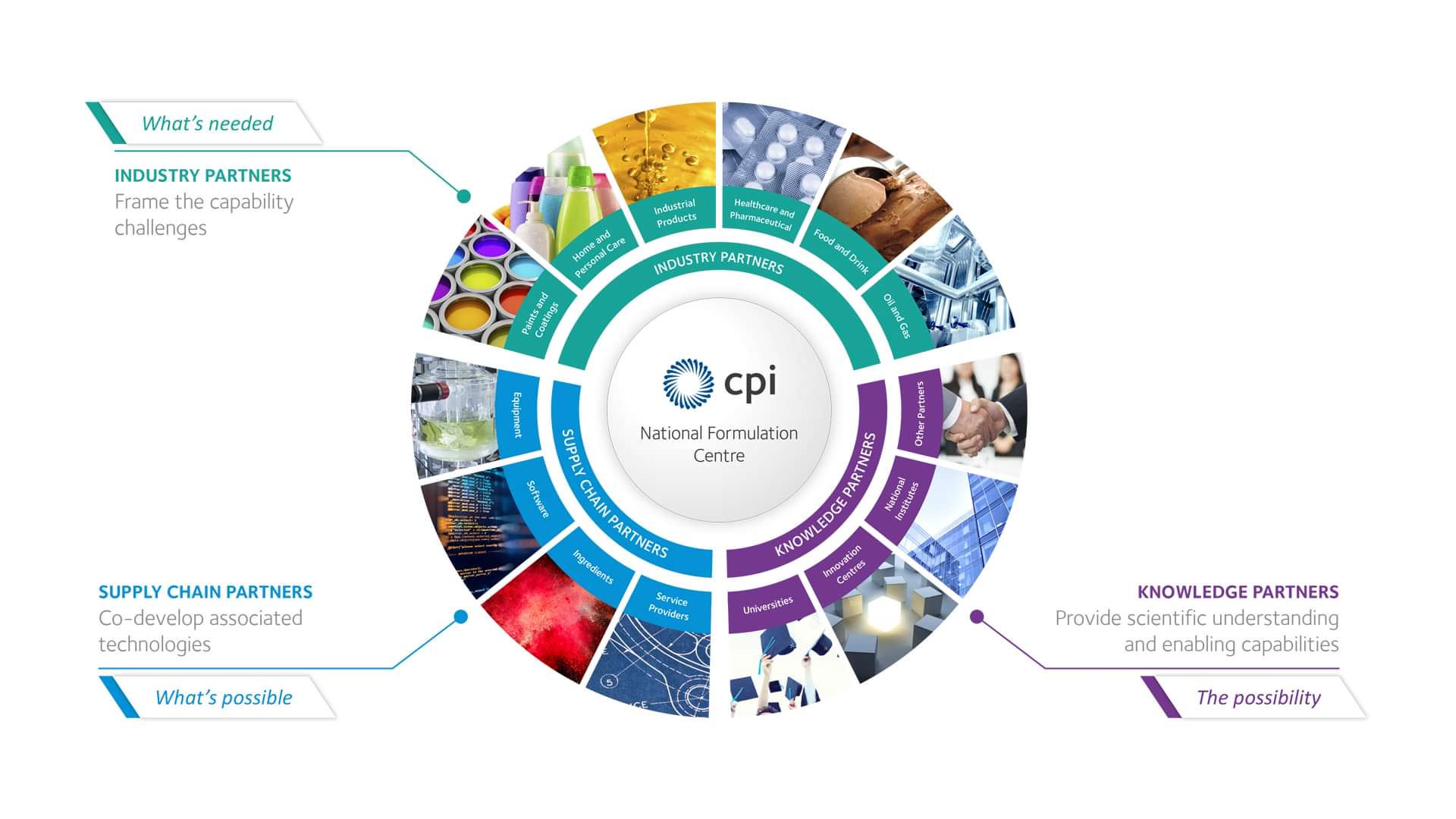 What are the facilities like?
The centre is home to world-class laboratories and accompanying expertise focusing on multiple disciplines. These include high-throughput formulation, process chemistry, process technology, complex particles, nanomaterials, composites and dispersions. Delegates at the launch event enjoyed tours of the brand new, state-of-the art facilities.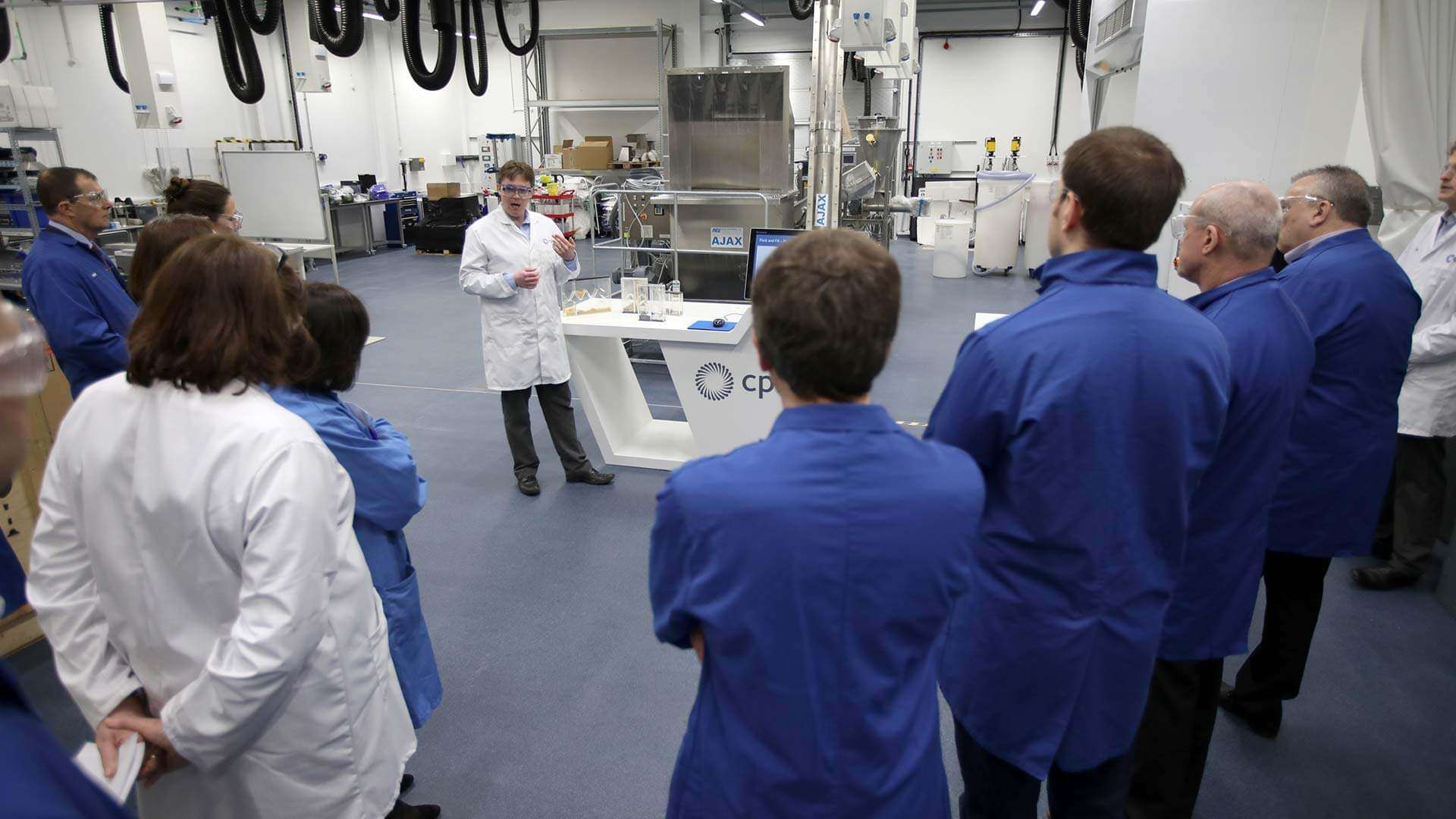 There is a difference between invention and innovation
As explained by our Director of Formulation, Graeme Cruickshank:
It is possible + it is needed = successful invention
(It is possible + it is needed) + financial return = successful innovation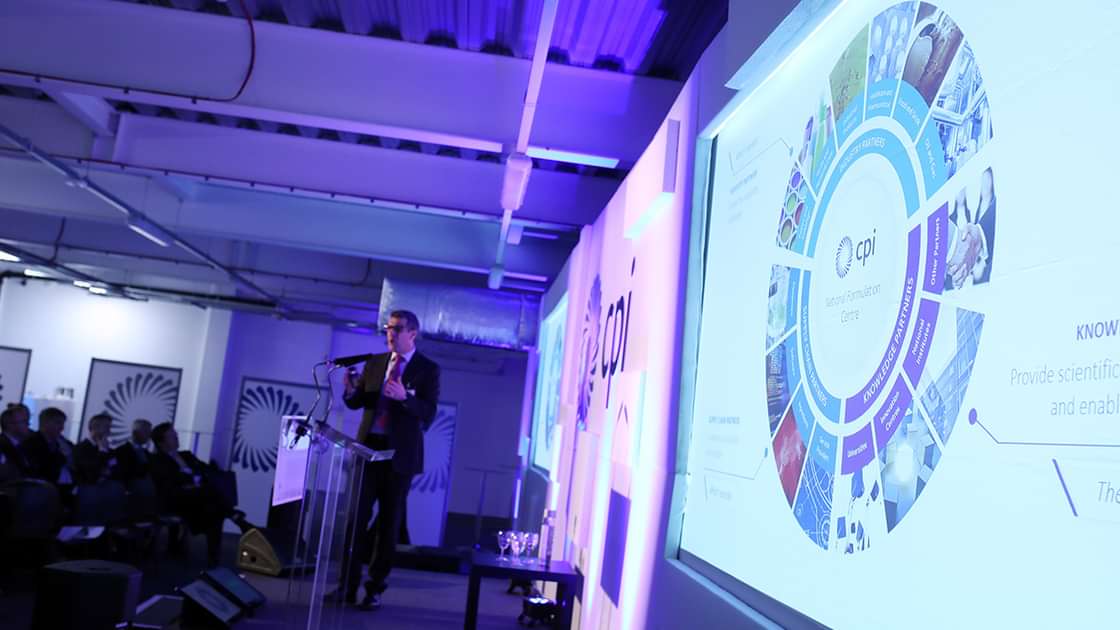 CPI

will advance innovation across many sectors

The second half of the day included a panel discussion with representatives from a wide variety of global formulation-based companies including big pharma giants Pfizer, AstraZeneca and GlaxoSmithKline (GSK), personal care leaders, Procter & Gamble (P&G), global food and drinks company, Mondelez, agrochemical specialists, Syngenta, and petrochemical premiers, BP plc. The panel discussed how CPI addresses the need for support in formulation across multiple sectors:
Pharmaceuticals – getting medicines to patients, faster
Food and Drink – creating low sugar/​salt alternatives
"The food and drink sector is the largest remaining manufacturing sector in the UK — it is bigger than the aerospace and automotive industries combined, and contributes over £28.8bn a year to the UK economy. As 97% of companies in the sector are SMEs, the biggest challenge is getting the scale of formulations we need. CPI's National Formulation Centre is integral to enabling the cross-sector collaboration and access to facilities required help get future food and drink formulations to scale."
Emma McLeod, Research Principal at Mondelez International
Petrochemicals – cross-sector learning for practical solutions
"The potential to participate in cross-industry solutions for formulated products through CPI enables transformation in finding future practical solutions and ways of working. Bringing together the formulation industry and the applications of formulation products will increase the profile of the industry as a whole. It is exciting that CPI enables collaborations across sectors to drive delivery of projects which result in transferable formulation solutions."
Rebecca Yates, Formulated Products Research Manager for Fuels and Lubricants at BP plc.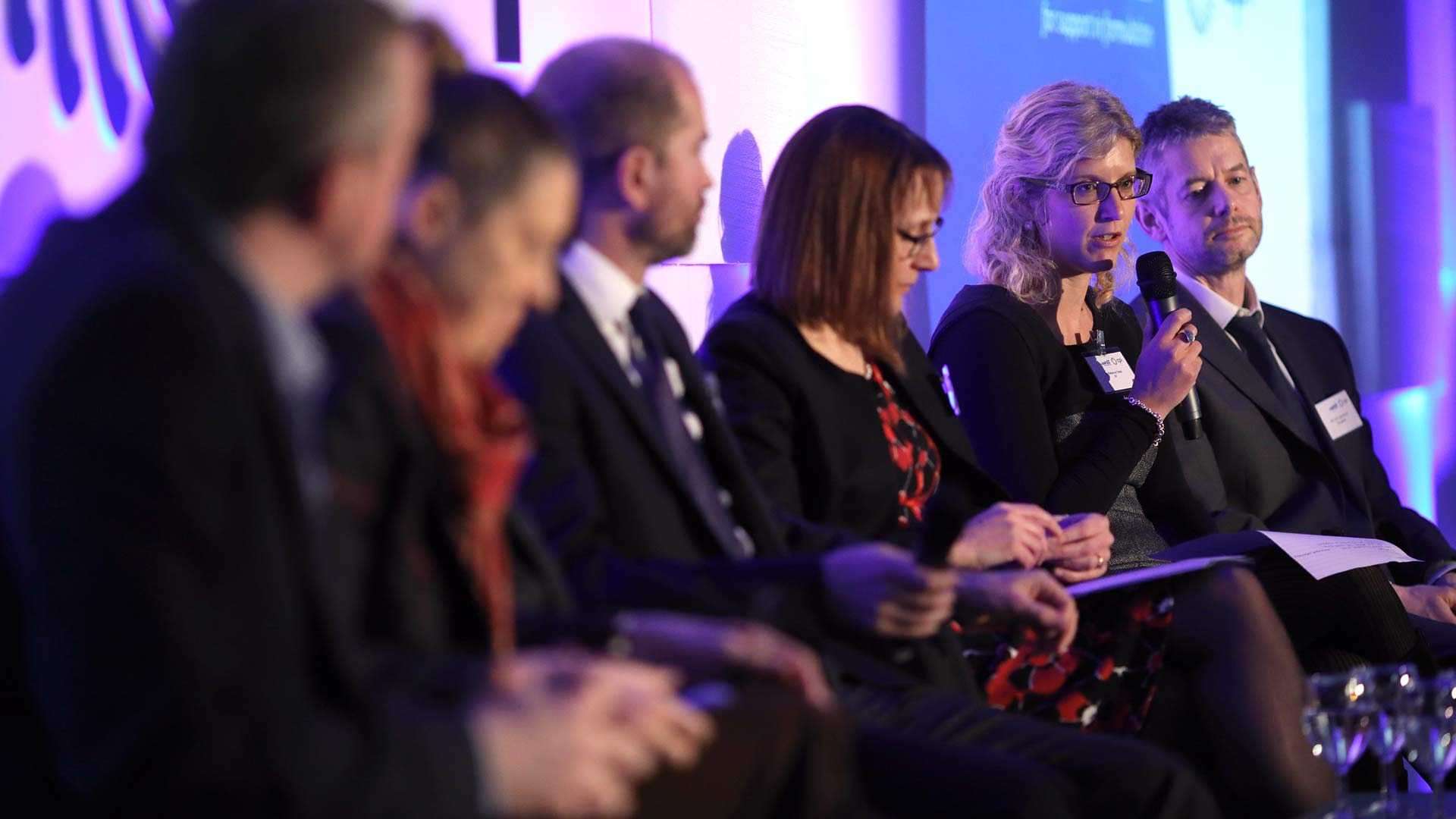 Home and Personal care – critical industry skills and facilities
Formulating innovation
With the National Formulation Centre's operations now in full swing, companies are being guided through the steps needed to take their next-generation formulated products to market, with reduced risk on their decisions or capital investment plans. This unique centre is creating an environment for innovation that will allow businesses and academic partners to collaborate to develop, prove and commercialise innovative products and processes in formulation science, and be more efficient in the use of resources to generate further value for the UK formulation industry.
Enjoyed this article? Keep reading more expert insights...
CPI ensures that great inventions gets the best opportunity to become a successfully marketed product or process. We provide industry-relevant expertise and assets, supporting proof of concept and scale up services for the development of your innovative products and processes.
Stay updated with our insights by signing up to our newsletter