Design Freedom in Printed Electronics — 
CPI

at IDTechEx

2018

From 3D printing to electric vehicles, wearable technology, the annual IDTechEx show showcases the latest and most exciting technologies.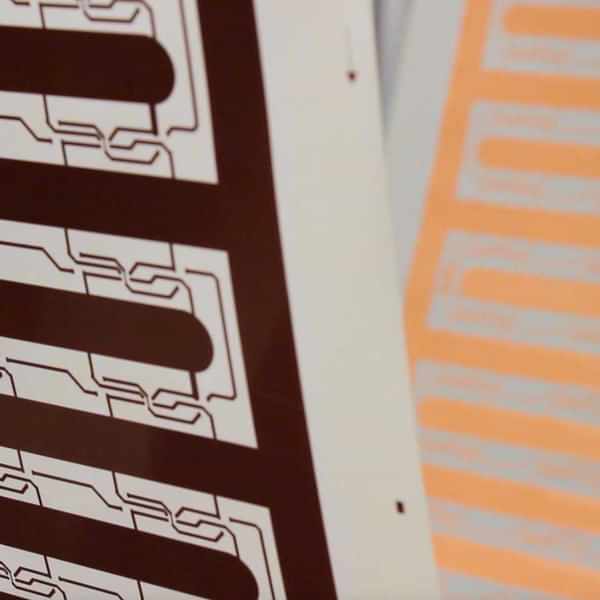 From 3D printing to electric vehicles, wearable technology to the Internet of Things, the annual IDTechEx show is the place to find the latest and most exciting technologies coming to the market. Inh April 2018, the Estrel Convention Center in Berlin hosted this seminal exhibition, and 250 presentations were delivered to over 2,500 attendees.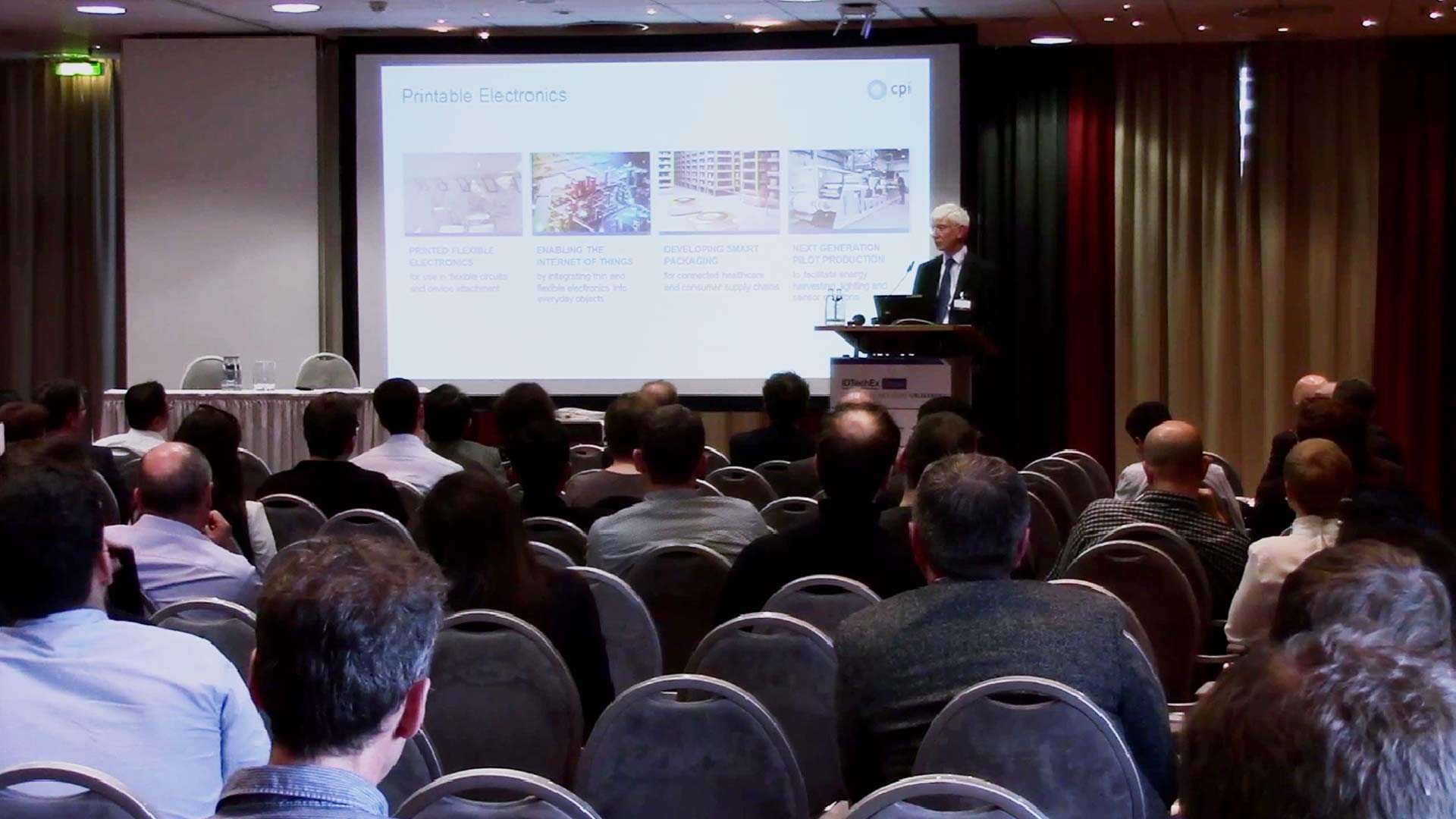 Taking to the stage, our very own Dr John Cocker led one of these presentations to an audience of digital healthcare professionals and technology investors. A Business Unit Director at the National Printable Electronics Centre, Dr Cocker's experience and expertise in printed electronics made him the perfect choice to communicate CPI's work in printed electronics on an international platform.
The State of Printed Electronics and Healthcare
Focusing the talk on the exciting upcoming trends in healthcare and the great opportunities printed electronics can offer the sector, Dr Cocker first detailed the current state of the field.
Moving on to the technology's applications in healthcare, Dr Cocker explained that printed electronics has great potential for mass collection of both medicinal and patient data. If embedded into pill packaging, the technology could monitor and record vital factors such as humidity, temperature, and location; data that could vastly improve the drug supply chain.
Further to that, the great potential of this increasing patient adherence was explored.
The Challenges Ahead
As might be expected, a sector as regulated as healthcare can be difficult to change. However, coming from an organisation as well versed in healthcare rulings as CPI, Dr Cocker aptly highlighted the challenges of implementing printed electronics into the sector, as well as potential strategies for overcoming them.
One practical effort to spearhead the commercialisation of pharmaceutical packaging is the ReMediES project. A UK-based consortium headed by GlaxoSmithKline with research led by the University of Cambridge's Institute for Manufacturing, the project brought together many influential pharmaceutical organisations to bring printed electronics to the market.
CPI

's Capabilities

Of course new technologies are impressive, but when it comes to taking an innovation to market, industry partners often need reassurance on vital matters: is it cost effective and can it be produced at scale? These issues have been a weakness of developments in printed electronics, but fortunately, CPI's world-leading facilities can put investors' minds at ease. CPI's new printable electronics capabilities enable companies to produce thousands or potentially tens of thousands of smart labels on a meaningful, pilot manufacturing scale. This allows partners to better understand what level of volume would be best for their product, how long it would take to produce, and at what cost.

And as Dr Cocker explained, CPI's tools provide partners with flexibility. Unlike other organisations that have limited manufacturing freedom, CPI can open up a wealth of opportunities for partners to create their own solutions. This capability means companies are no longer constricted to a one-size-fits-all product, such as a credit card with one chip in it. CPI's facility at Newton Aycliffe can place many different components onto a variety of substrates and devices.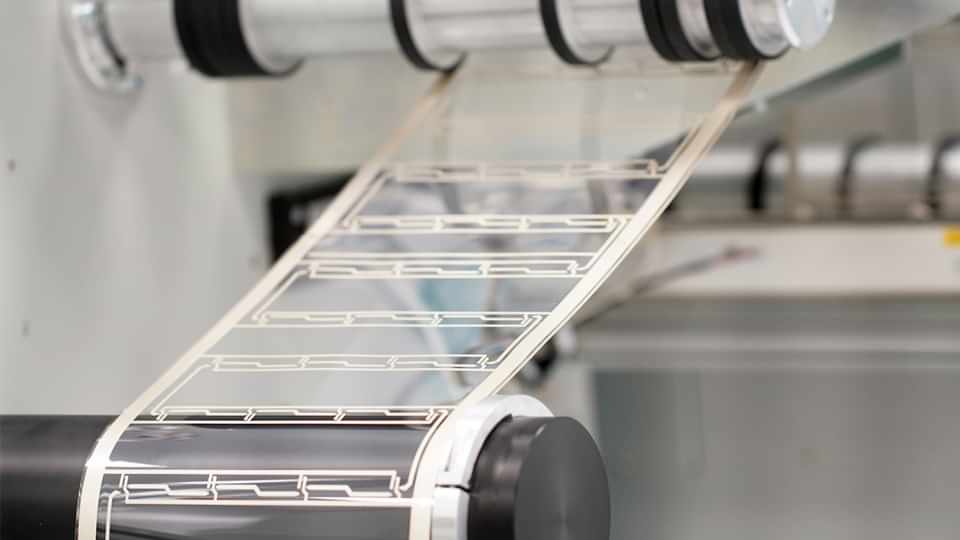 Presenting Innovation
The annual IDTechEx show is one of the most important international conferences CPI attends, so it was a true privilege when the organisation was asked to present at this year's event. And if the opportunity wasn't enough already, following his presentation, Dr Cocker received a great deal of interest from manufacturing industry professionals and others about the Newton Aycliffe facility and its capabilities. So, it certainly looks like a bright future for printed electronics in the healthcare sector. Here's to next year's show!
Enjoyed this article? Keep reading more expert insights...
CPI ensures that great inventions gets the best opportunity to become a successfully marketed product or process. We provide industry-relevant expertise and assets, supporting proof of concept and scale up services for the development of your innovative products and processes.
Stay updated with our insights by signing up to our newsletter