CPI

Wins Industry Award for its Work to Improve

3

D Force Touch

The 3D Force Touch Sensor picked up the Best Publicly Funded Project Demonstrator accolade at LOPEC.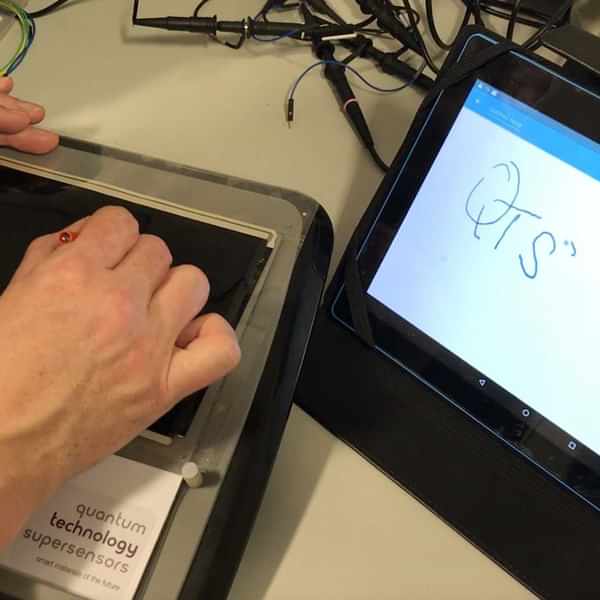 The 3D Force Touch Sensor picked up the Best Publicly Funded Project Demonstrator accolade at the Large-Area Organic & Printed Electronics Convention (LOPEC) 2018.
Attracting around 2,500 people from more than 50 countries, the annual conference showcases the best and brightest flexible electronics emerging from the industry, with CPI's 3D Force Touch Sensor impressing the Organic Electronics-Association (OE‑A) jury.
By placing pressure sensitive ​"quantum tunnelling" inks beneath the 3D Touch Sensor's screen, CPI, in partnership with Quantum Technology Supersensors, has improved the performance of computerised pressure pads.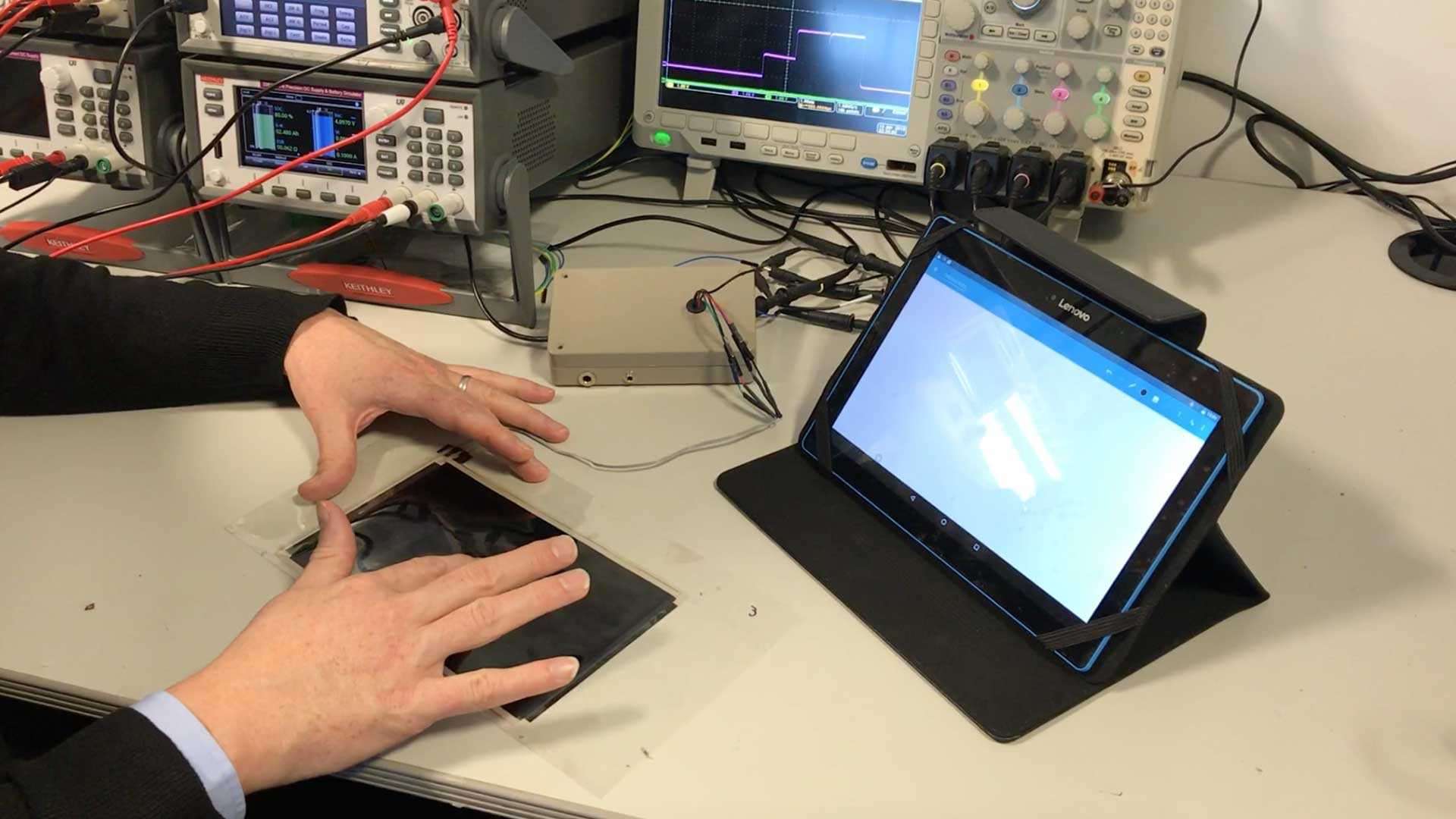 If properly adopted, the material could become the foundation for a raft of new generation products, such as laptops that allow designers to use a thicker ​'pen' for illustrations simply by pressing harder on the pad.
"It is very exciting to win this award," said Dr Simon Johnson, CPI's printable electronics engineering manager, who previously lectured at Durham University for more than 20 years.
"The OA‑E is a very well respected organisation, and it's amazing to have this new innovation recognised by them."
Dr Johnson picked up the award alongside business development manager Sandy Gunn, who has years of experience in helping commercialise and market new innovations in flexible and printable electronics.
Held in Munich in March, LOPEC 2018 showcased a number of developments, including wearable heart rate monitors and a wound dressing capable of sanitising open cuts with antibacterial lights.
A tour de force
The Touch Sensor works in a similar way to a modern touchscreen tablet — but with a difference. Many tablets and phones can register the physical pressure of a user's finger, and use variable forces to access different features.
However, the pressure sensitivity of these sensors is limited.
Although still only a prototype, the 3D Force Touch Sensor's enviable features put it in good stead for wider adoption and application in the future.
One desirable feature is that all its elements of the sensor are printed onto a flexible film, which makes it flexible enough to mould around other objects.
On top of this, the 3D Force Touch sensor integrates Bluetooth connectivity, which lets it wirelessly connect to any tablet device.
A particularly important and unique feature of the inks that give the sensor its incredible properties is that they are also environmentally-friendly, with the design winning the Business Green Technology Award for Breakthrough of the Year 2017 as well as the IDTechEx Printed Electronics Europe ​'Toxicant Replacement Hero Award'.
Electric Reams
The project began when Quantum Technology Supersensors, a smart materials company operating in North Yorkshire, approached CPI to help develop products that could demonstrate their new ink.
Realising the inks' great potential for intuitive devices, Dr Johnson and Mr Gunn quickly designed the structure and electronics needed for a touchpad sensor.
Josephine Charnley, co-founder of Quantum Technology Supersensors said, ​"The support we have received from the CPI has been invaluable and their first class facilities have enabled us to develop our new products which have just won two awards in Europe — an OE‑A (Organic and Printed Electronics Association) Award and the IDTechEx Printed Electronics Europe ​'Toxicant Replacement Hero Award'. Our ​'environmentally friendly' printable inks that can create ​'smart' pressure sensing surfaces and 3D Force Touch ​'without costing the earth' have had an incredible launch with CPIs assistance."
Enjoyed this article? Keep reading more expert insights...
CPI ensures that great inventions gets the best opportunity to become a successfully marketed product or process. We provide industry-relevant expertise and assets, supporting proof of concept and scale up services for the development of your innovative products and processes.
Stay updated with our insights by signing up to our newsletter