Bringing Flexible Displays to Market
What is a flexible display? What is wrong with your current super-thin high definition screen and who cares that you can roll up a TV screen?
What is a flexible display? What is wrong with your current super-thin high definition screen and who cares that you can roll up a TV screen?
Basically a flexible display is a screen that is produced on plastic rather than glass. Why is this important? Making a display screen on plastic rather than glass has many design advantages and could revolutionise the way we use televisions and other applications that use a screen. One of which is that plastic is lightweight, flexible and bendable meaning that in the future, such technology could not only allow the production of roll-up televisions or mobile phones, but the thinnest of display screens on bendable surfaces could be used to create paper-like documents such as animated newspapers or magazines. Flexibility also enables curved or shaped displays such as those emerging from LG and Samsung.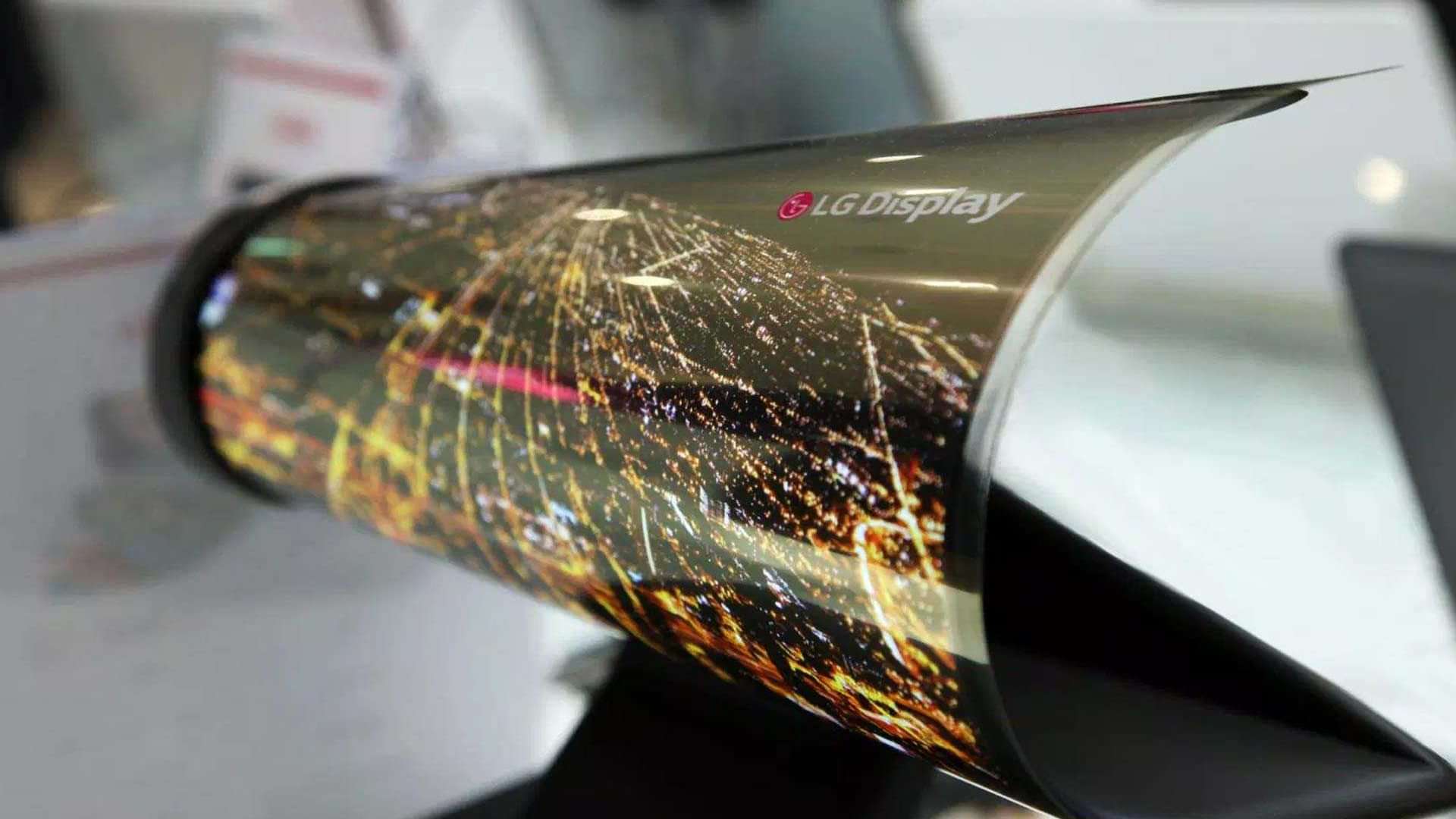 Another reason is that unlike glass, plastic displays known as flexible OLED displays, are robust and require less power, meaning that your future smartphone or tablet screen will be unbreakable and offer a much longer battery life. For the manufacturer, plastic will also be cheap to make. High definition display screens can be larger and will be able to be made cost effectively using roll to roll printing methods, rather than the current glass batch methods utilised today.
If they are so good then why haven't we been able to get hold of them?
In short, the technology is not there yet. You may have recently seen the media coverage that the excellent LG Display prototype received at this year's CES 2016 electronic show. The concept brings all of the benefits mentioned above. However the quality of the picture falls short in comparison to current glass displays in the mass market. In addition it takes much more than a plastic screen to make a TV or a phone that is rollable or conformable. The underlying backplane structure also need to be flexible and at this moment in time, batteries, circuits and components are unyieldingly rigid.
Along with making these flexible, another big challenge is making the screen and it's components at a price point acceptable to the market and in volumes that facilitate mass market adoption from panel makers such as LG and its crosstown rival Samsung Display Co. In the future, making plastic displays will be far cheaper than their glass alternative, however these supply chain and manufacturing efficiencies are yet to be achieved and the technology is just not yet commercially viable for the major display players. The future potential for flexible displays is huge and the potential uses for these devices are wide-ranging. Experts believe that fully rollable displays are around five years from commercialisation and design ideas are developing on how the technology could be used in application areas such as clothing or jewellery, where a screen needs to have some flexibility.
It is not just in Asia where technological advancements in OLED displays are being made. Here in the UK there are a host of companies working in the development of plastic displays and the associated materials and components needed to drive them. This is particularly true in the form of two UK SMEs, who are working at CPI on the development of Organic Semiconductor (OSC) inks and Organic Thin Film Transistors (OTFT) backplane technology. Think of OSC as the material that enables OTFTs to function as the flexible electronic circuit boards that control the colour and picture quality of the displays. Optimising the processing and performance of OSC materials and OTFT devices is vital and these British companies are developing technologies that will be a key part of realising the ambition of flexible displays.
Another technological obstacle to overcome is that some plastics are semipermeable, which can allow moisture vapour to leak into the device, affecting the lifetime and performance of the display. To avoid this, companies across the globe are looking into the best way to coat their flexible displays with protective moisture barrier layers. CPI is heavily active in a coating technology called Atomic Layer Deposition (ALD) and through our role as a technology innovation centre we provide supporting capability for companies to de-risk their new product development in this area. Coatings produced using ALD are flexible, cost efficient, and conformal, providing superior barriers and surface passivation compared with other deposition techniques. These properties make them ideal for flexible OLED displays.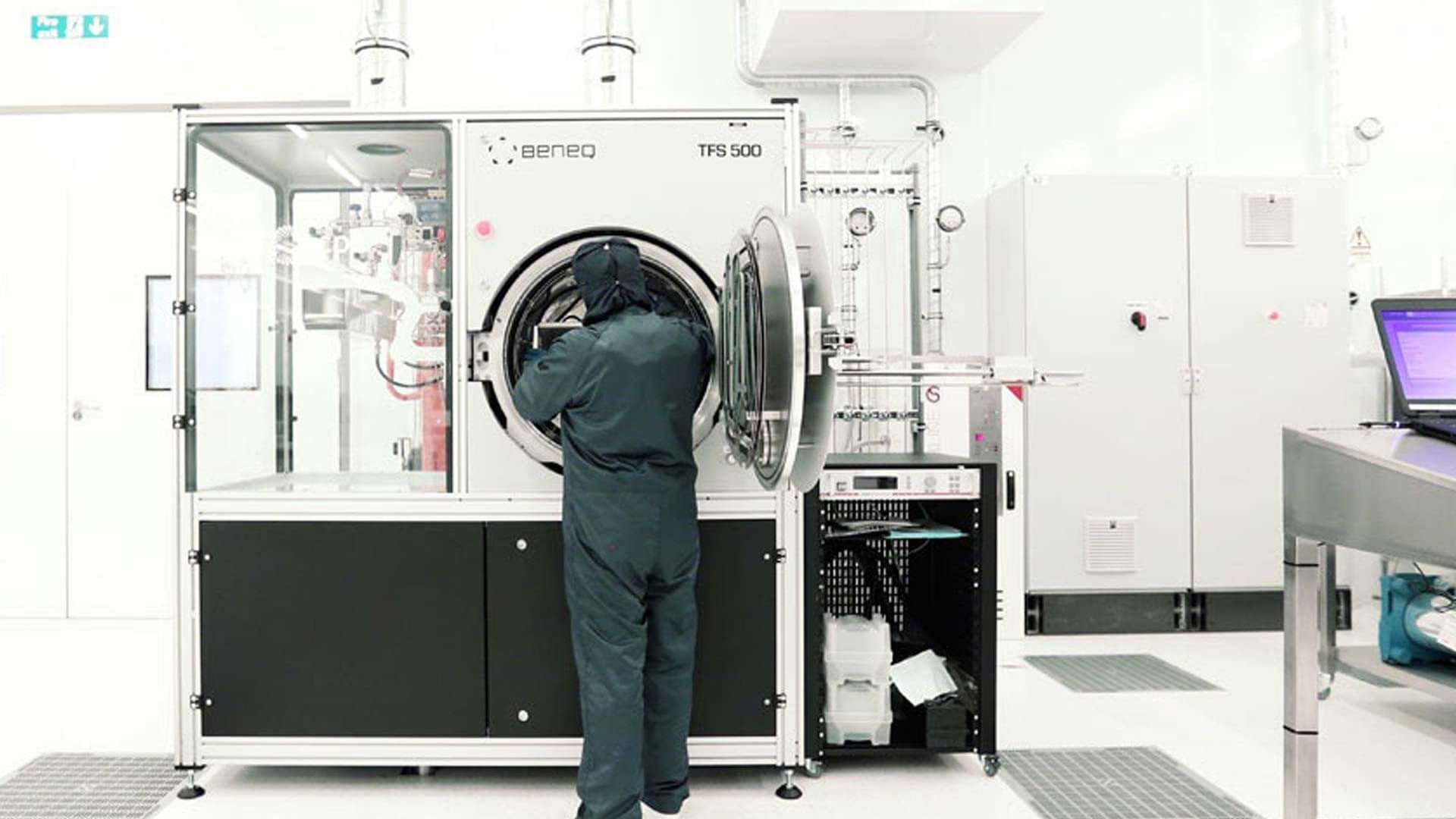 In summary, while there are still some technological hurdles to overcome before we see flexible displays in the retail environment, there is no doubt that there is end user demand for OLED displays.
In order to turn new innovative concepts into products, companies need to be aware of the ​"safety net" that technology innovation centre's like CPI can provide for new product development. CPI has a track record of enabling clients to speed up time to market and reducing their capital costs significantly. In the commercial world you can't stop the production line to trial a new way of working, however at CPI it is possible to do that. CPI is the UK's National Centre for Printed Electronics, designed to help companies to take their innovative ideas from concept to production. We offer world class, open access capability in the scale up and commercialisation of printable electronics applications such as flexible OLED displays amongst others. Our facilities and expertise allow clients to understand how their products and processes perform under manufacturing conditions, accelerating their commercial realisation.
Examples of our work in this area include bend testing of flexible OTFT array and the development of the material set for flexible OLED lighting devices.
Enjoyed this article? Keep reading more expert insights...
CPI ensures that great inventions gets the best opportunity to become a successfully marketed product or process. We provide industry-relevant expertise and assets, supporting proof of concept and scale up services for the development of your innovative products and processes.
Stay updated with our insights by signing up to our newsletter