A Windowless Plane with a View
The windowless plane allows passengers to experience panoramic world views when flying transforming aerospace and the way we travel.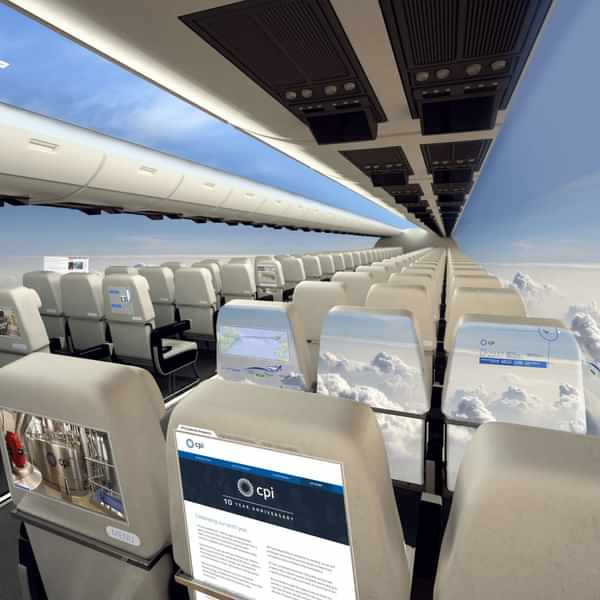 The days of experiencing a snapshot of the world through a tiny plastic porthole when you fly may soon be a thing of the past, as future aircrafts could offer a crystal clear panoramic view of the world below, without any windows at all.
At the Centre for Process Innovation (CPI), our scientists and engineers are developing ultra-flexible, high-definition display technologies that could line the interior walls of cabins and display live footage from external cameras.
As well as cocooning passengers with a panoramic view of the skies, this interactive ​'digital wallpaper' could allow travellers to personalise their environment, providing options to adjust lighting or even change the view. The technology could also be used as a multimedia device to screen in-flight entertainment. Using Organic Light Emitting Diode (OLED) technology, the thin, bendable and lightweight displays screens will blend seamlessly with the fuselage and aircraft surfaces, such as seatbacks, optimising space and substantially reducing the weight of the aircraft.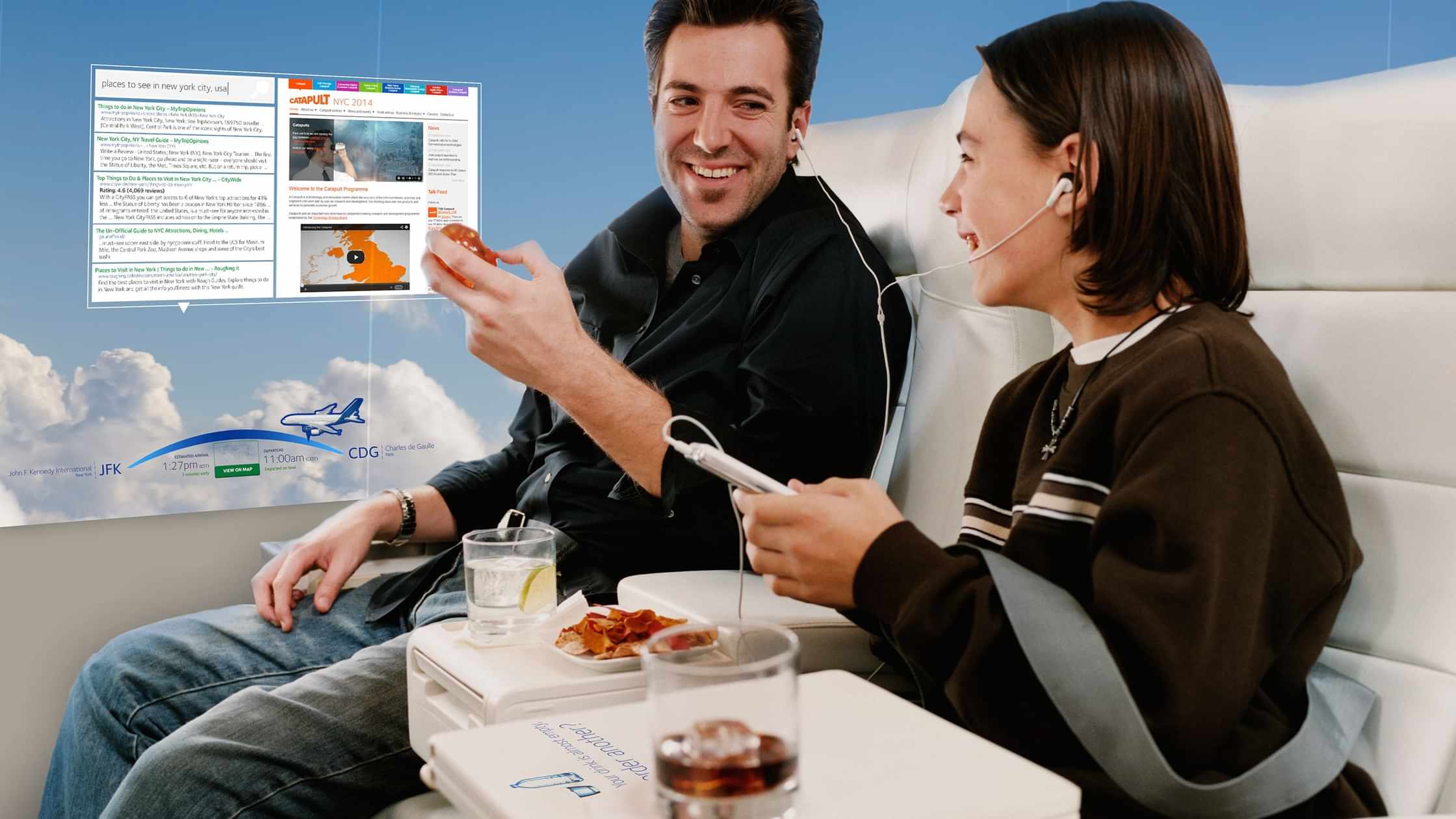 A 360 degree view of the skies would not only transform the journey for passengers, but the elimination of the windows would have a considerable commercial impact by reducing the aircraft's weight, while enhancing the safety and strength of the fuselage. Weight is a constant issue for the aerospace industry with over 80% of the mass of a fully laden aircraft comprising the actual craft and its fuel.
Moreover, windows within the fuselage currently require meticulous construction, reinforcement and extra materials to ensure that their structure maintains cabin pressure and resists cracking at 35,000 ft. — leading to extra weight. For every 1% reduction in weight, the approximate fuel saving is 0.75%. If you save weight, you save fuel, and less fuel means less CO2 emissions into the atmosphere and significantly lower operational costs.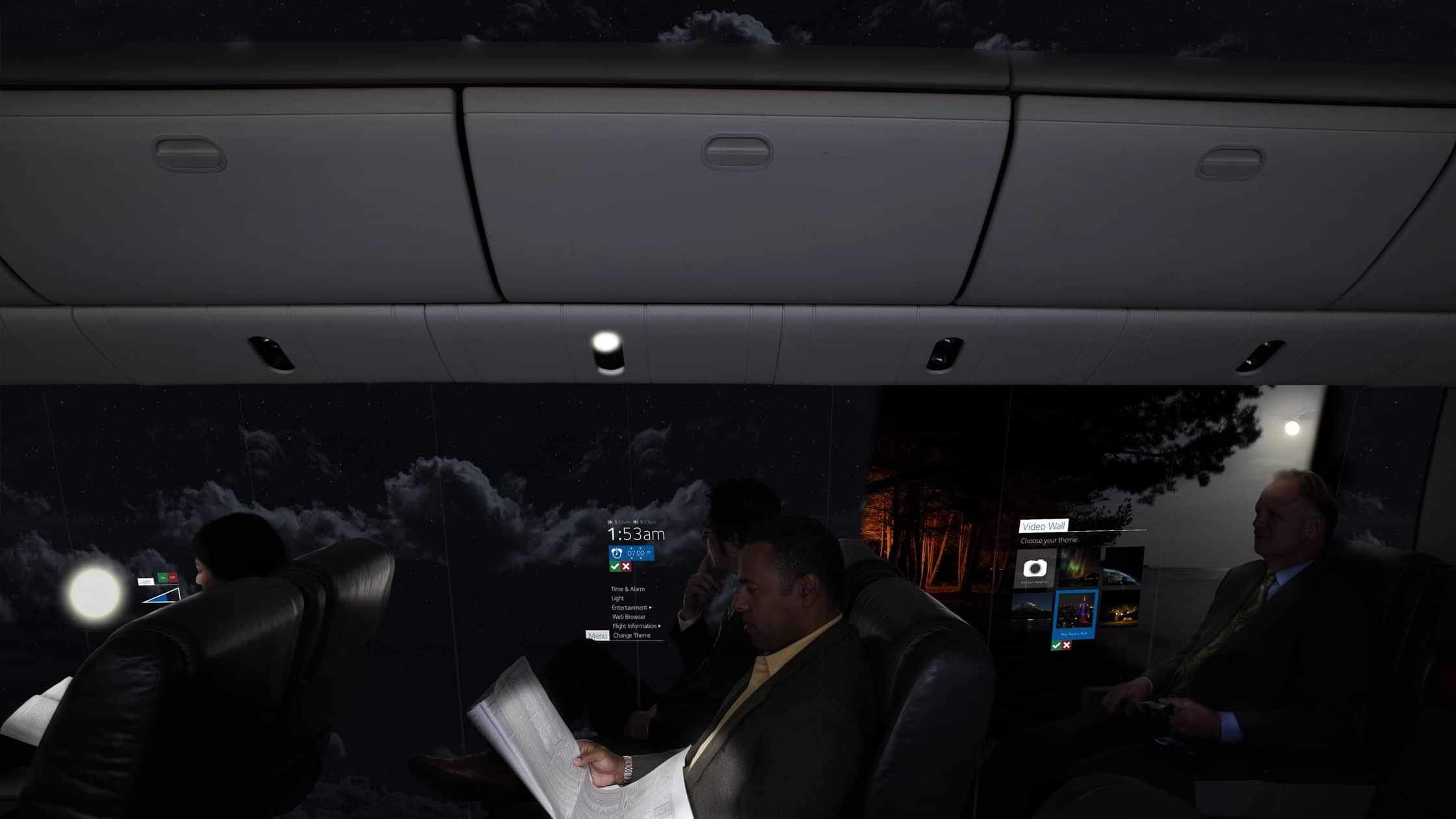 While fully integrated, functional OLED technology remains in development across the globe, CPI is making promising progress in turning this innovative technology into viable manufactured products. To date, our work has focused on the back layer of the OLED screen, enhancing the flexibility and performance of organic thin film transistor arrays, which operate a screen's individual pixels to form the picture. Now we know we can tightly bend these parts and maintain function, the challenge is to combine this with an equally malleable front layer for a fully flexible, high performance display. We are also able to create flexible OLED lighting devices of varying thickness and colours, recently demonstrating at pilot scale that such displays can be flexed to a radius of 1mm without a decrease in performance. With this in mind, a technology roadmap has been devised to commercialise OLEDs for use in the aerospace industry.
However, OLED technologies are not solely restricted to the aerospace sector, but will also be used to create roll-up mobile phones or integrated into functional clothing and wearable technology. In addition to its exploits in the aerospace industry, CPI is currently using its capabilities and expertise to assist companies in the development of novel lighting and displays ranging from signage and architectural features to medical devices.
To find out more about the CPI windowless fuselage concept visit our website.
Enjoyed this article? Keep reading more expert insights...
CPI ensures that great inventions gets the best opportunity to become a successfully marketed product or process. We provide industry-relevant expertise and assets, supporting proof of concept and scale up services for the development of your innovative products and processes.
Stay updated with our insights by signing up to our newsletter